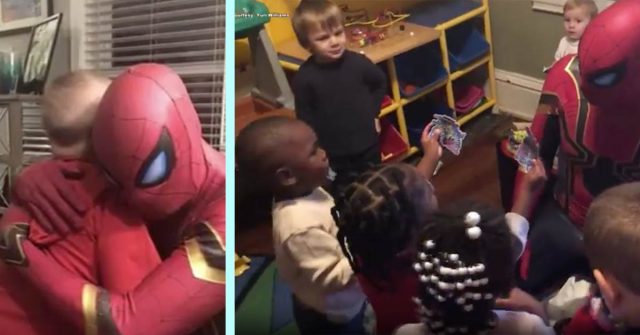 A kind man traveled to all 50 U.S. states while dressed as a superhero to visit and cheer up children in hospitals and the elderly in care facilities.
Yuri Williams, a correctional officer from Orange County, California, took a month off of work to travel the country and show love and kindness to children and the elderly.
"I'm helping other people feel good, and I'm feeling good as well," Yuri said.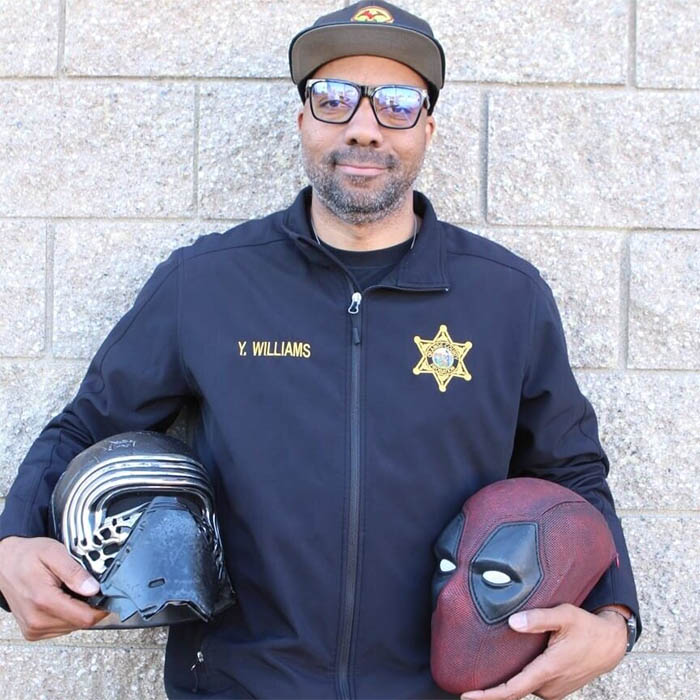 Yuri dresses up as a superhero, most often Spiderman, when visiting a children's hospital.



He visits children who are battling cancer and various illnesses, talks with them, brings them gifts, and does his best to cheer them up and make them smile.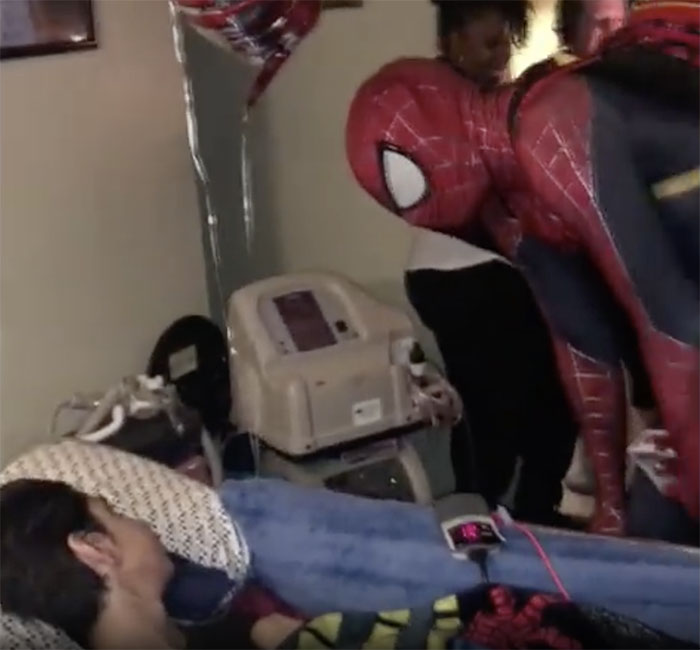 "I do this because I love giving," Yuri said. "Every time, the day before [an appearance], I cannot sleep because I'm just like a little kid, excited because I'm going to make someone else happy."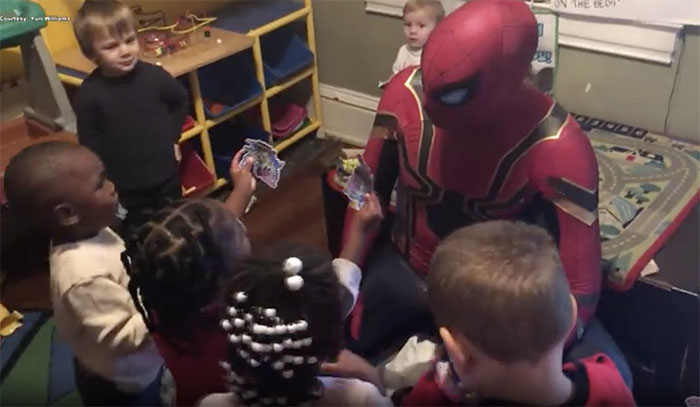 Yuri founded A Future Superhero and Friends, a non-profit with a mission to serve people in need including veterans, the homeless and hospitalized children. He organizes food drives for the homeless and superhero children's hospital visits.
Yuri began his journey of kindness after he lost his mother to cancer.
"I began this journey when I lost my mother to cancer. I was in a dark place, and I had to find something to get me out of it," he said.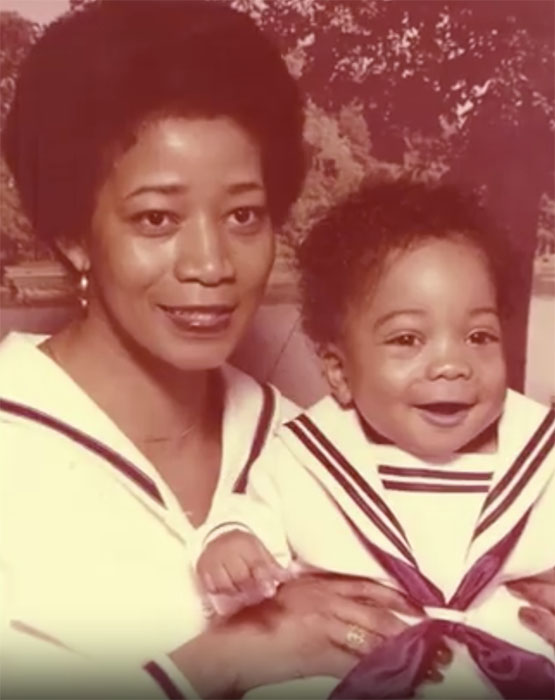 Yuri was scrolling through Facebook one day and saw photos of two other officers giving back to their communities: one a police officer in Arkansas named Tommy Norman and a cosplayer known as Hip Hop Trooper. He came up with an idea to honor his mother's memory: to dress up in a superhero costume and cheer up children who were struggling with cancer, like his mom.
"For some strange reason I always liked Spiderman, and I came up with an idea to go visit ill children in the hospital."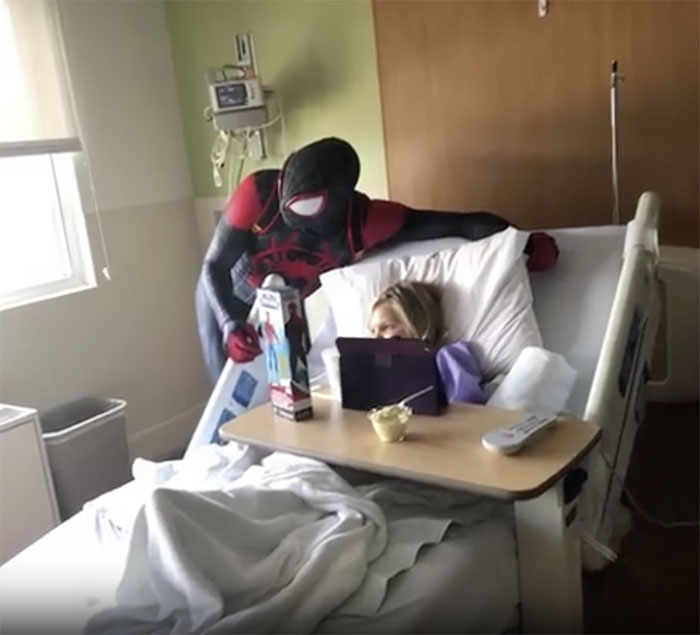 When asked if the children make him think of his mom, he shared that they do, and how he is so often deeply moved.
"Yeah… it actually does, and I thank God that I'm able to wear a mask because the people can't see my tears…" Yuri said of visiting children with cancer. "It just brings back memories of my mom, you know… that she's looking down on me… and I just want to spread the love to everyone else. That's what she taught me."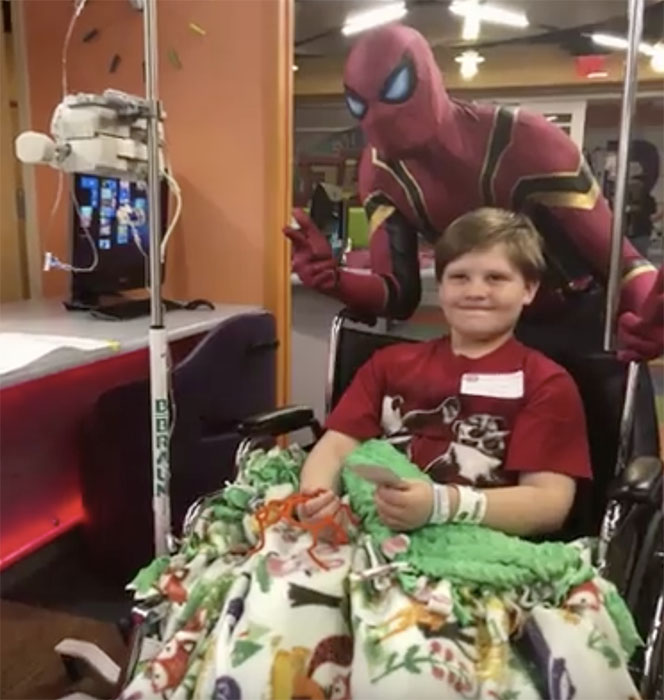 "My mom taught me how to give. My thing is to keep my mom's name alive by doing what she taught me. That's what I live by every day. Just showing the people in the world that we need to love one another like we used to."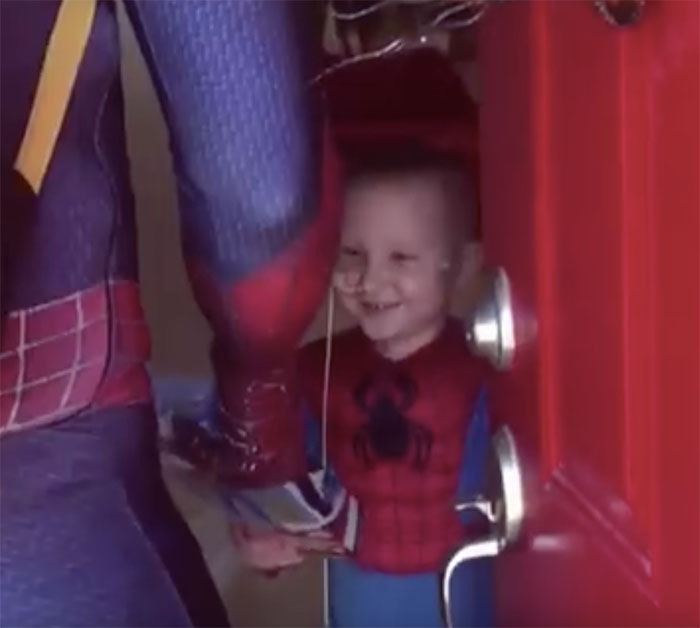 Yuri made it to all 50 states and brought smiles to hundreds of children across the country. Dwayne Johnson, also known as "The Rock" and who played the superhero Black Adam, surprised Yuri at a restaurant and thanked him for being a real life superhero.
"I gotta tell you the truth: this man's a real superhero and I got lucky to play one in a movie," The Rock said.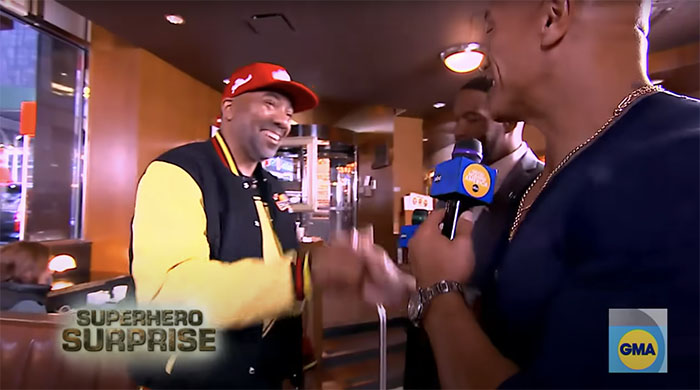 Yuri has also become friends with Rodney a.k.a. "The Lawnmower Man" who travels the country giving free lawnmowers to children who mow 50 yards for free for their neighbors.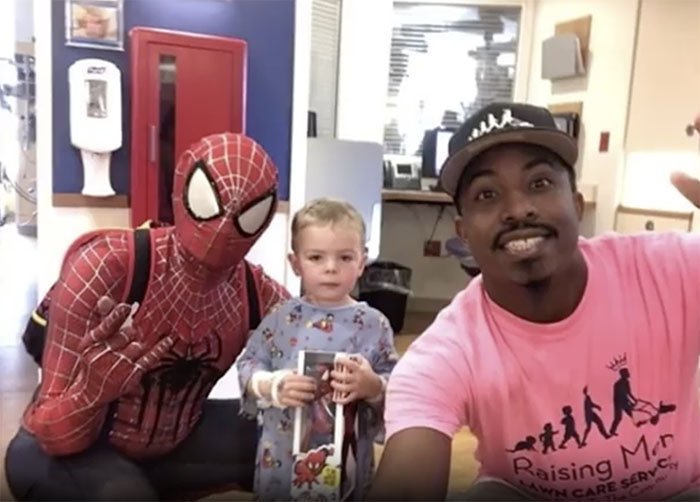 Yuri's goal is to inspire others to be Future Superheroes for those in need, and he shared how it doesn't take money to be kind, it just takes a willingness to devote some of your time.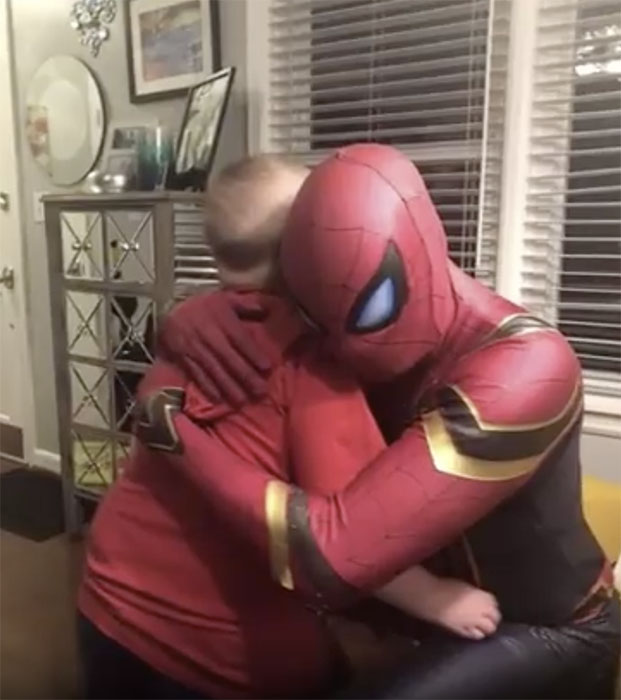 "People think you gotta have money to be kind to people, but you don't. You can sit down and talk to somebody. Conversation is free. Your time is free," Yuri said.
You are Loved.
Post by @understanding_compassion

View on Threads
Subscribe for free to Understanding Compassion on YouTube and help us make the world a kinder place.
Related Compassion:
A Child Asked A Kind Old Man At The Store If He Was Santa; He Said Yes, Then Brought Her Some Candy Canes And $10 To Buy Them
An Anonymous Spider-Man Is Feeding The Homeless At Night, Showing Us That Everyone Can Be A Hero