The famous and kind actor Bill Murray went to a bluegrass concert in Charleston, South Carolina, bought every remaining ticket, and handed them out to the people waiting in line.
Charleston is the hometown of Bill Murray, and the kindhearted celebrity decided to make every one of his neighbor's nights a little bit better. Known for his random acts of kindness, and sometimes comedy, Bill shows us the beauty of compassion as someone who has attained all they need in life financially.




Adam Gloekler was standing in the lobby waiting to see the SteelDrivers perform, and he saw Bill walk right in and begin handing tickets out. "He went up to everyone in life waiting to buy tickets at the box office and gave them all tickets," Gloeckler said.
"It's something like this that you can bring a whole community together and start 'Paying It Forward' just like Bill did," Gloeckler said.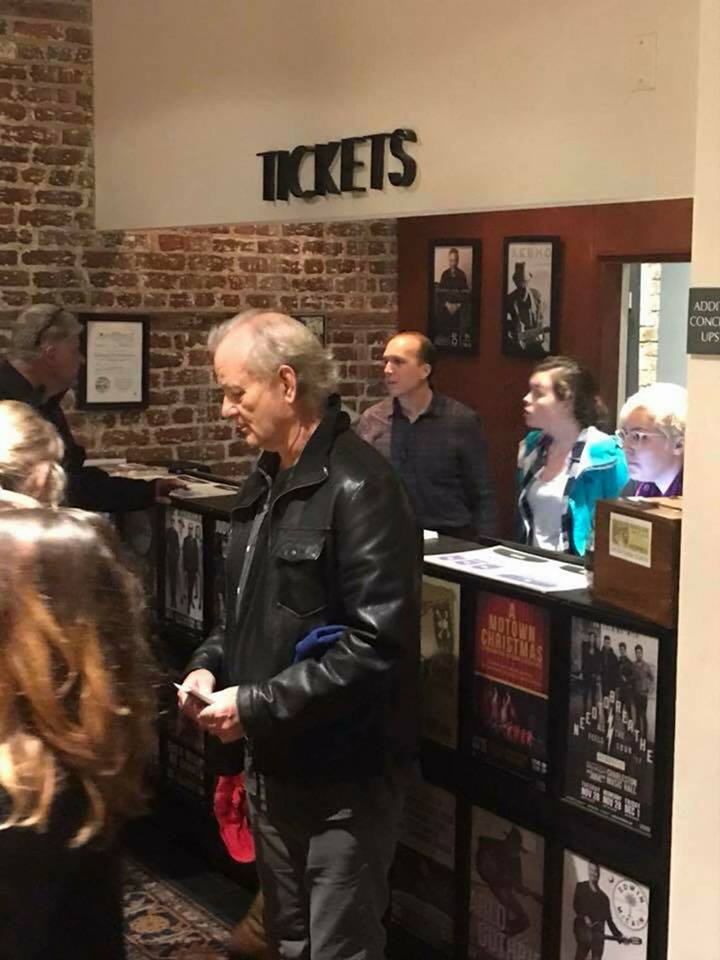 "It is something that everyone who experienced it will never forget," Gloeckler said as he took the picture of this act of kindness. "If only everyone in the world was like Bill Murray!"
If you see an opportunity in your community this week to share a little kindness, let Bill Murray inspire you to do so and help to make this world become the loving place it was meant to be.




"There are three ways to ultimate success: The first way is to be kind. The second way is to be kind. The third way is to be kind." ~Mr. Rogers <3