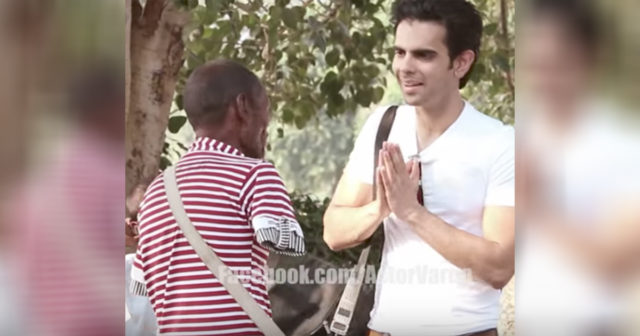 Always help someone, you might be the only one who does. Varun Pruthi travels the streets of India in search of those struggling to survive.
Often times he finds men and women between 60 to 100 years old working in physically difficult jobs such as rickshaw pulling. They work seven days a week to support themselves and their families, earning around $1.50 per day.




Varun sees them in their difficult situations, deeply moved and impressed by their ability to rise above their difficult life circumstances, and his compassionate heart brings him to give them money equal to two weeks worth of their work.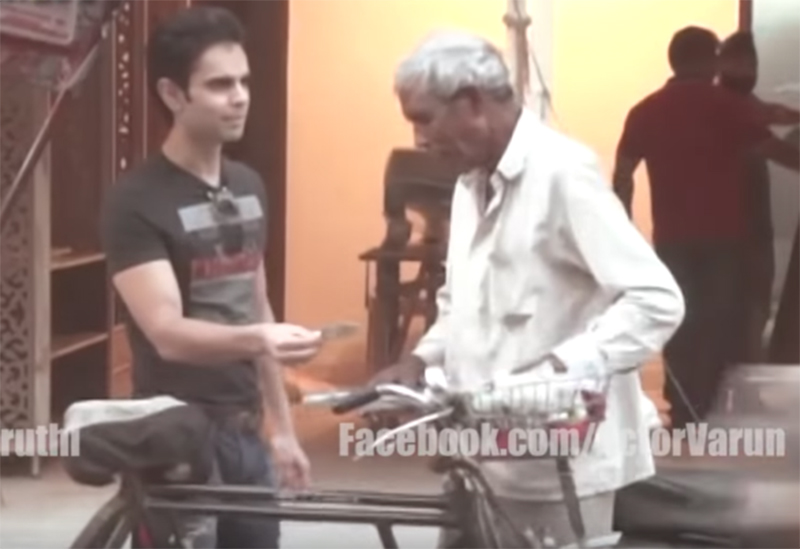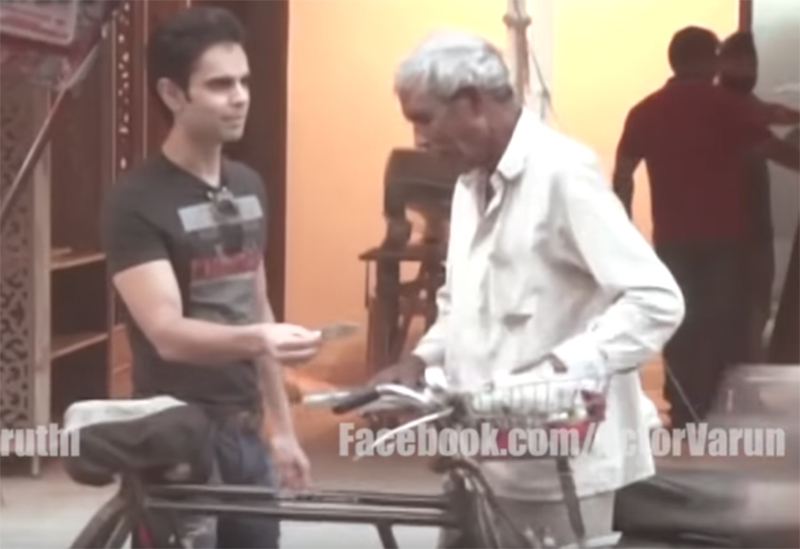 Helping dozens of individuals at a time was not enough for Varun, as he saw so many still left living in poverty. He wanted to inspire others to help the millions of people around the world living in poverty, so he began making videos of these truly beautiful moments of compassion. He uses the majority of the income from his videos to give to more and more people in need.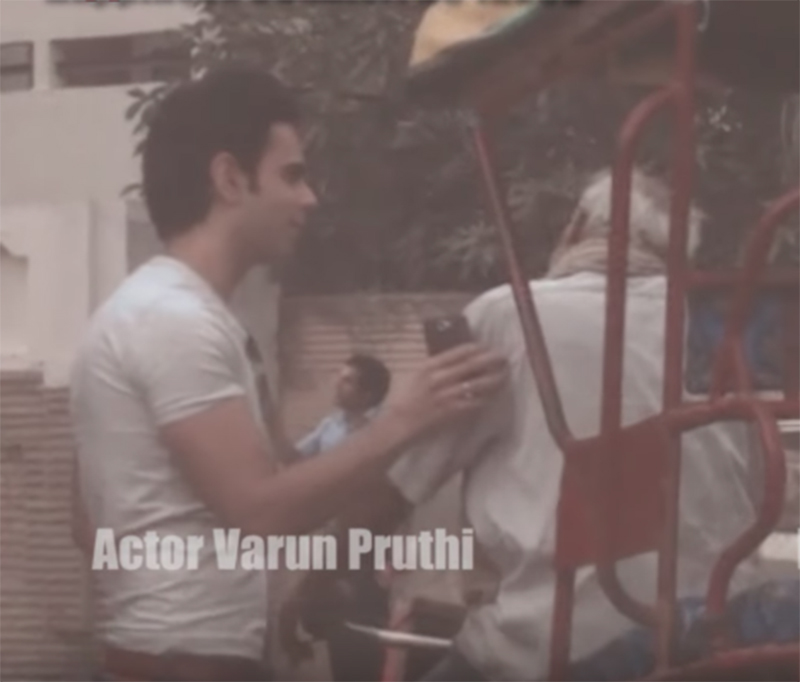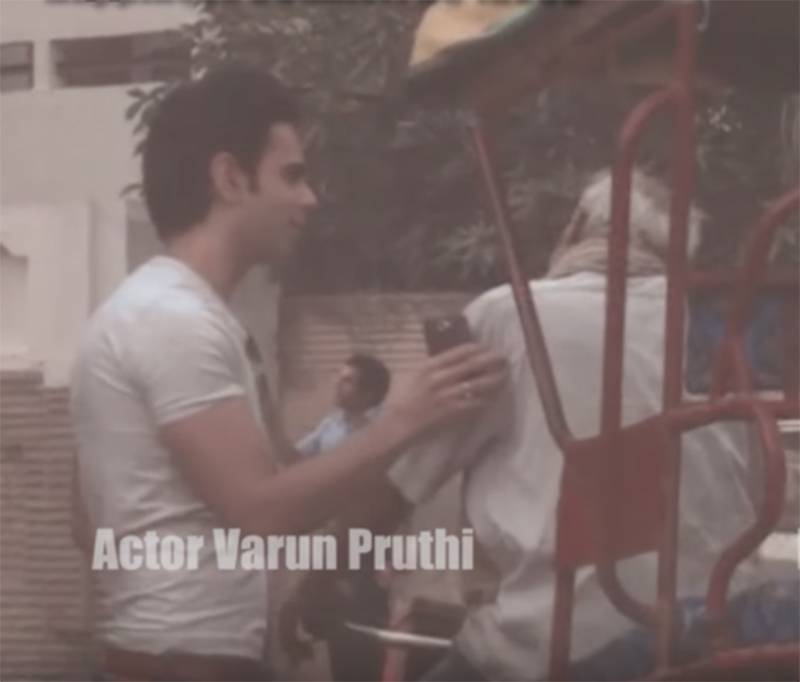 Varun often lets viewers know the location of the people in need that he finds, and asks his followers to come to them and help support them as well. So many lives have been touched and changed by the kind and compassionate heart of one man trying to make a difference in the world, and Varun has begun speaking at public schools to inspire young students to become future leaders of kindness.




Follow Varun Pruthi here on Youtube and here on Facebook.
Don't be surprised if you find yourself crying during each and every one of Varun's kindness videos. The act of helping someone who is struggling, of seeing their pain when no one else does and reaching out to them with love, is such a beautiful experience.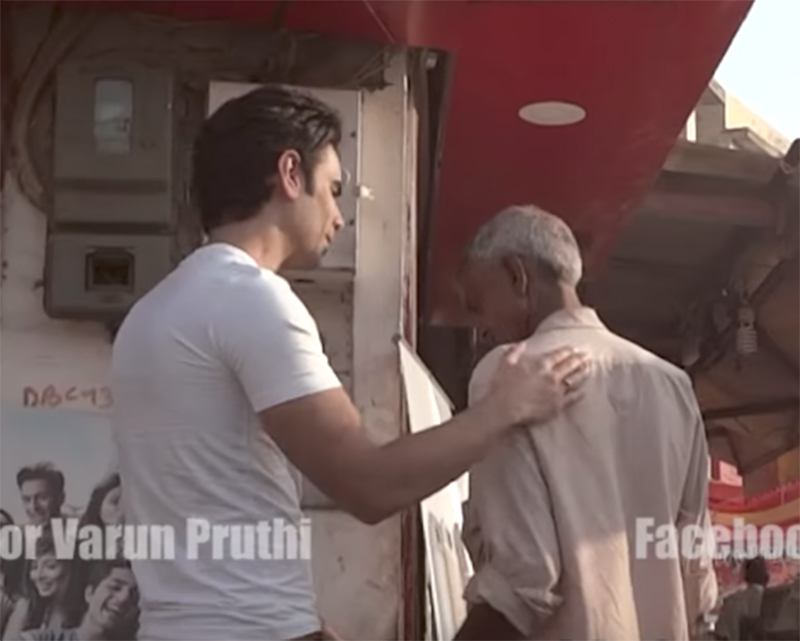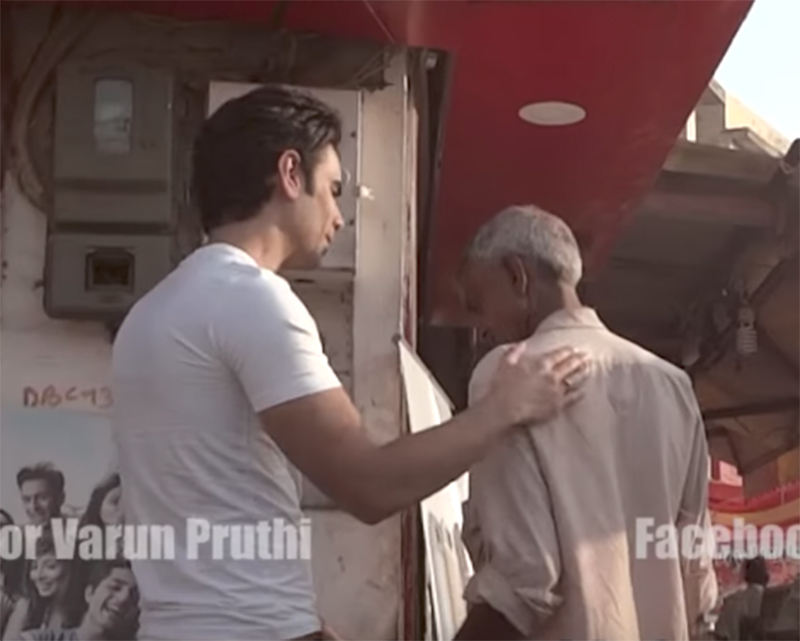 Wherever there is a human being, there is an opportunity for kindness.
Let Varun's beautiful heart inspire you to help someone in need that you see this week.