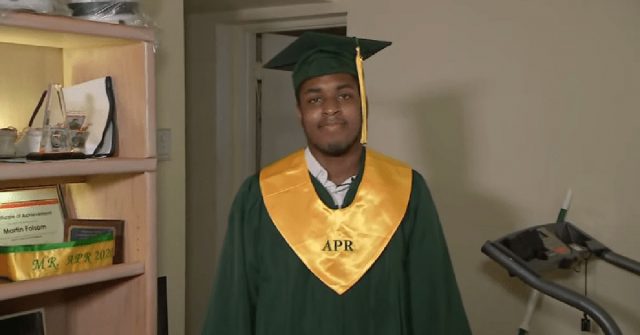 Martin Folsom became homeless two times during high school, yet he never gave up on himself and ended up graduating as the class valedictorian.
"It's been a rocky road, a lot of hardships," Martin said. "But seeing myself now about to graduate, about to go to college… it feels good knowing all the stuff I've done was worth it."
Martin and his mother, Melva, had to move many times while he was attending high school as she was fleeing an abusive ex-husband. In just two years, the mother and son had to move from shelter to shelter in five different states. Melva's ex-husband was eventually sentenced to prison, and her and Martin could settle in Jacksonville, Florida, with peace of mind.



Yet having had relocated so many times and facing struggles with employment, they became homeless when Martin was in 9th grade, and again when he was in 11th grade.
"Martin and I were in downtown McDonald's and literally had nowhere to go," Melva explained. "I was just basically on the phone calling people, calling organizations, and by the grace of God, we got into a shelter that day."
While passing classes and graduating school is no easy feat, doing so when one has been unsure of where they will sleep each night makes Martin's accomplishment all the more amazing. When difficult times came, he never gave up on himself, but instead he kept moving forward.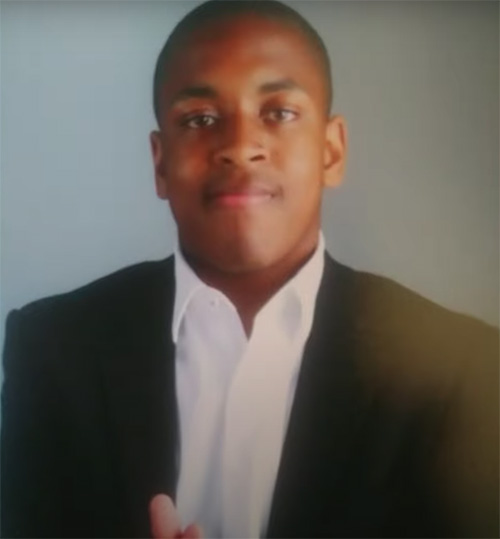 "I never thought to myself, 'I can't do this anymore' or 'I'm done with this,'" Martin explained. "It's always been, 'Well, it happened again and I've gotta keep myself up and keep moving forward.'"
Martin persisted, did incredible in his classes, and earned the title of class valedictorian at his graduation of A. Philip Randolph Career Academies in Jacksonville, Florida, after graduating with a 4.06 GPA.



He attributes a lot of his winning spirit to his mother.
"She has been the person that whenever I did end up getting upset, or whenever I needed somebody to laugh with or talk to, she was always there, she was always encouraging me," he said.
Martin plans to attend Valdosta State University and shared a bit of encouraging advice for others who may be struggling in their lives:
"Dream big and think about something that you really want and think about how good you're gonna feel once you accomplish that," he said.
Congratulations Martin on doing such a fantastic job and on staying the course even when life presented you with so many difficulties. You are an inspiration to us all.
Watch this encouraging interview with Martin:
You are Loved.
See Also: Kind Man Shares His Lunch Each Week With Homeless Woman And Now Teaches Her After Learning She Can't Read