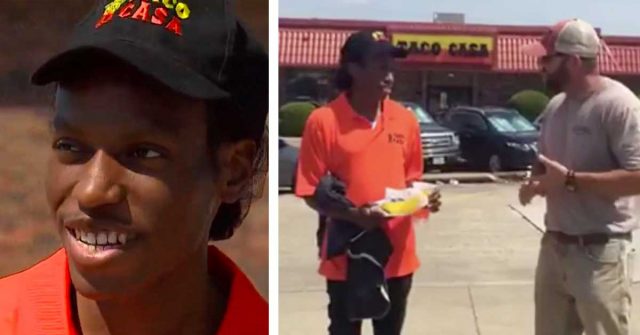 While most of us have trouble enjoying our drive to work, especially if there's traffic, it's a different story for those who have to walk 3 miles each way to work in the 100+ degree heat of the summer.
This was the case for Justin Korva, a 20-year-old from Rockwell, Texas. Justin was working at a restaurant and saving for a car with air-conditioning, but in the meantime, he was stuck in the scorching heat each day walking long distances to work.




On one of the hot Texas days, Rockwell resident Andy Mitchell spotted Justin walking and pulled over to offer him a ride. Justin gratefully accepted, and it was during this brief act of kindness that Andy found out that Justin was saving for a car.
Before dropping him off, Andy took a photo with Justin and posted it to his Facebook page, explaining a little about Justin's situation.
The people who saw their story were inspired and shared it hundreds of times, and eventually their local community stepped up in an effort to help Justin. One of these kind people was Samee Dowlatshahi, the owner of Samee's Pizza Get Italian Bistro & Lounge in Rockwell.
Samee offered to set up a donation box at his restaurant to help the 20-year-old. Within just two days, a compassionate community donated over $5,500 in support of Justin.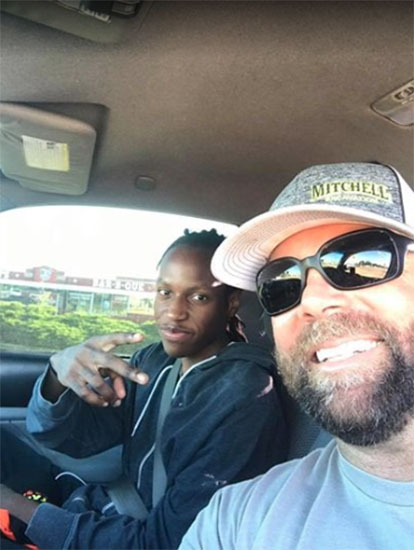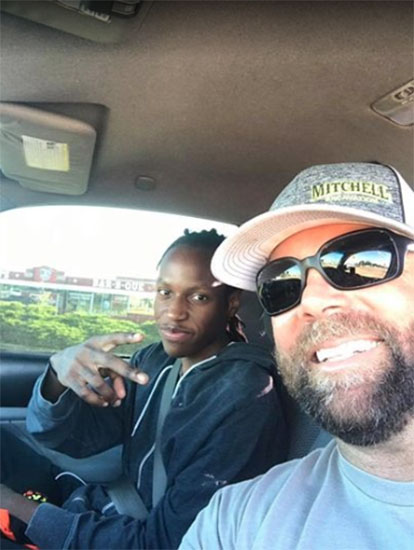 It was from Samee's restaurant that Danny Rawls, the general sales manager at Toyota of Rockwater, heard about Justin's struggle to get to work. Rawls took the story to his boss and they were able to bring down the price on one of their Toyota Camrys that was available.
"I sent [Samee] a private message and said, 'Give me a call,' Danny said. 'I have a nice car that would work for the kid.'"




Through a simple act of kindness that inspired a community, they were able to purchase the car for Justin, and had enough left over to cover two years of oil changes, a year of insurance, and a $500 gas card.
Andy, Samee and Danny drove the Camry together to Justin while he was working. There, Andy's wife filmed Justin's reaction to receiving the car and being told that he would no longer have to walk to work in the heat.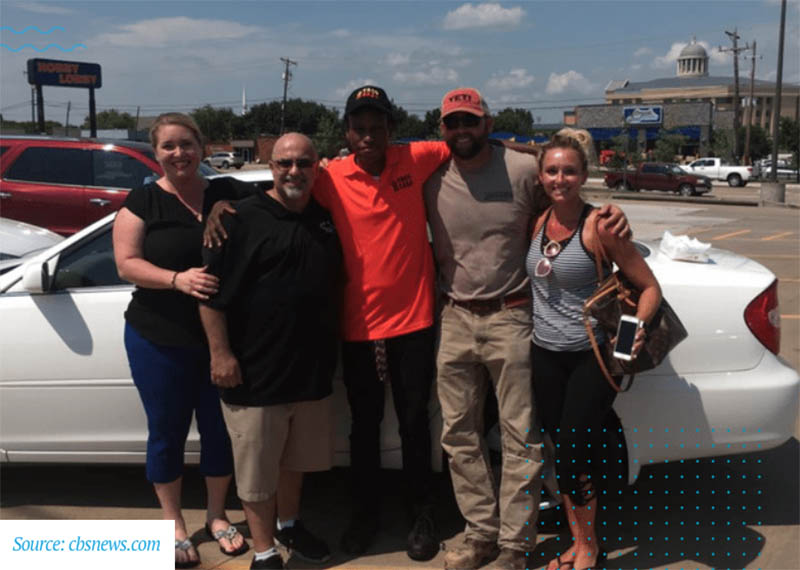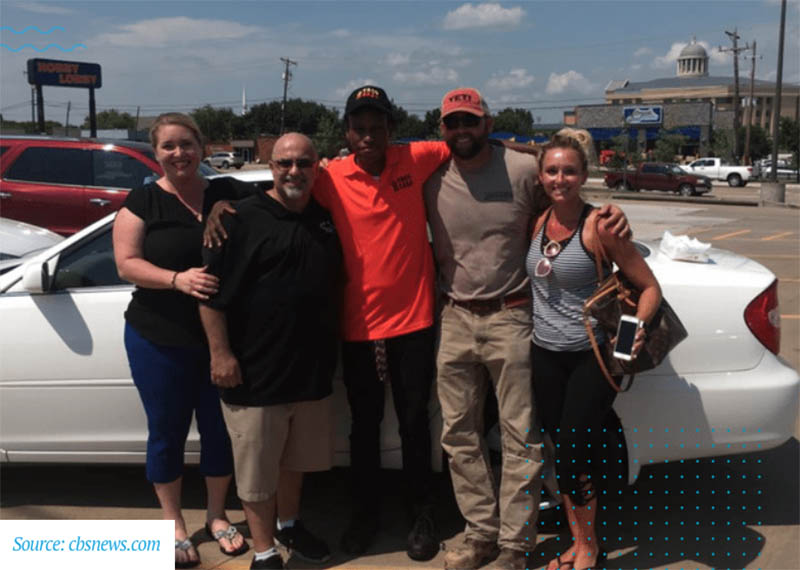 "It's a blessing," Justin said. "I feel like after they gave me a car, I feel like I just want to pass that on to everybody because a lot of people need that – to really know like, keep going, you know what I mean?"
Beauty can happen when we go a little out of our way to be kind to one another. Kindness inspires others to be kind as well, and it can truly turn this world into a beautiful place for everyone.
"It's just an instant blessing, an instant surprise," Justin said.
You are loved.