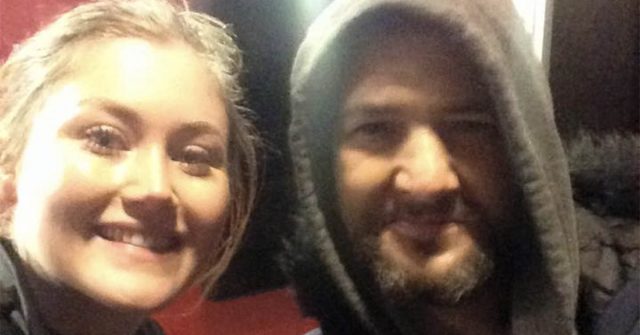 When Nicole Sedgebeer missed her last train home from Euston Station in London, a kind homeless man guided and protected her as they walked together to a 24-hour cafe so that she could rest safely until morning.
Nicole, 21, realized that she had missed her last train home, so she planned to wait inside of the Euston Station until the trains started again in the morning. Yet when she arrived at the station, it was already locked, and without a way home, she didn't know what to do.
On the verge of tears, a homeless man named Mark noticed her and her situation, and offered to help if he could.
"I hope this story makes people look twice when they see a homeless person," Nicole shared in a post online. "Last night I missed my last train home and when I finally got to Euston to wait till the morning, the station was locked. Just as I was about to burst into drunken tears I met my homeless friend Mark."




After Mark learned that she couldn't get home and needed to wait until morning for the next train, he said that he could take her to a 24-hour cafe where she could wait until 5am. Being so late at night, he also said he would walk her all the way there to help keep her safe.
"He said he would take me to a cafe that was open as it was too dangerous to walk by myself. He left me after a coffee and a chat and explained that he had to go get his sleeping bag but he would be back at 5 to walk me back to the station. (Me being a typical human being I didn't believe he would come back)."
Mark had said he would come back to meet her at 5am to kindly walk her back to the station.
"It got past 5 and he was a no show. As I got round the corner, my homeless friend Mark was running down the street towards me."
The truth was that Mark's sleeping bag was quite far away from the cafe which he had walked Nicole to, so far that he had to take a bus that morning to come back and help her get safely to the station.
"Not only did he turn up but he had to get a bus to come get me. This man, who I probably would of avoided eye contact with if he asked for spare change, completely changed such a negative event into the most eye opening event in my life. Mark, you are one special man ❤️ This was also his first ever selfie!"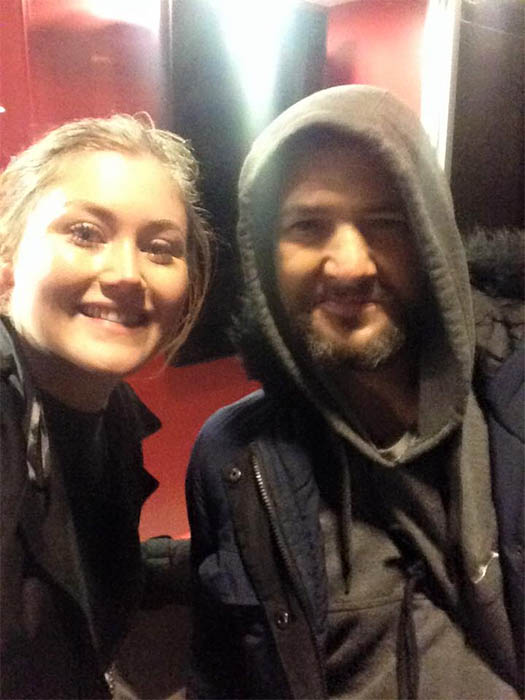 Thousands of hearts were moved by the length that Mark, a homeless man, went to help a stranger in need.
"That just made me really happy 😊" commented Morena H.
"Restores your faith in human nature," wrote Vivienne G.
"Lovely guy. Just because people are homeless you don't need to avoid them. They are human beings with feelings and going through stuff, but the ones who don't have much are the ones that will help you in a heartbeat. God bless you Mark, hope things change for you. You've done a very good deed & Great selfie," shared Andrea A.
"Homeless doesn't mean heartless… When you have nothing, a conversation is everything…" wrote Dez M.
"What a beautiful thing to do, people should never underestimate the homeless, a true gentleman, well done Mark, not a lot of people would have done this, glad you got home safe," wrote Jackie C.
You are Loved.
See Also: Kind Homeless Man Gave His Last £3 So College Student Could Get Home; She After Raised £46,000 For Him
View this post on Instagram