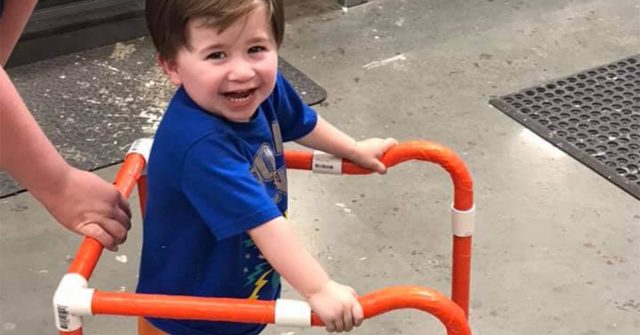 When Christian and Justin Moore needed a walker for their 2-year-old son Logan, kind employees at their local hardware store built them one for free.
Logan Moore is 2-years-old and was born with hypotonia, a syndrome which affects muscle tone and makes maintaining stability a struggle. When his parents sought help, a physical therapist recommended that they get him a gait trainer, which is a wheeled device that assists a person who is unable to walk independently. The Moores did not think their insurance would pay for one, and if on the possibility that it might, that it would take too long to get approval, so their last resort was to try and make a walker from scratch themselves.
They turned to YouTube and searched for instructional videos on how to build a child's walker out of PVC pipe, then made a list of the materials and tools that they would need and headed to their hardware store in Cedartown, Georgia. When they arrived, Christian asked a store employee if anyone could help them with their supply list and explained a little about what they were trying to do for Logan.
The store manager and another employee, Jeffrey Anderson, came to meet her.
"So today a lady and her mother and husband came in telling us that the insurance company may or may not pay for their little boy's walker, so they went on the internet and found plans to make one out of PVC pipe," Jeffrey said.



Rather than letting Logan's kind-hearted parents attempt to build him a walker themselves, Jeffrey and his manager told them to go and get some ice cream and come back to the store in an hour.
"My store manager heard about this and we went over to them looked at their plans and said 'we got this', so we started putting it together [and] told the family to go and enjoy ice cream and come back in a hour," Jeffrey said.
Christian was overwhelmed that they would go out of their way to do this for her son.
"I couldn't believe they were willing to do that. It took everything I had not to cry because it hasn't been an easy road for my son. He has had a hard time doing things that would be easy for most children his age," she said.
Other employees came to help gather the materials needed and within one hour, they had successfully built a sturdy functional walker out of PVC pipe for 2-year-old Logan.
"Other associates started jumping in and when the family came back it was done," Jeffrey said.
When Logan came back and tried out his new walker, he couldn't stop smiling. The joyfulness of his smile moved the employees and staff to tears.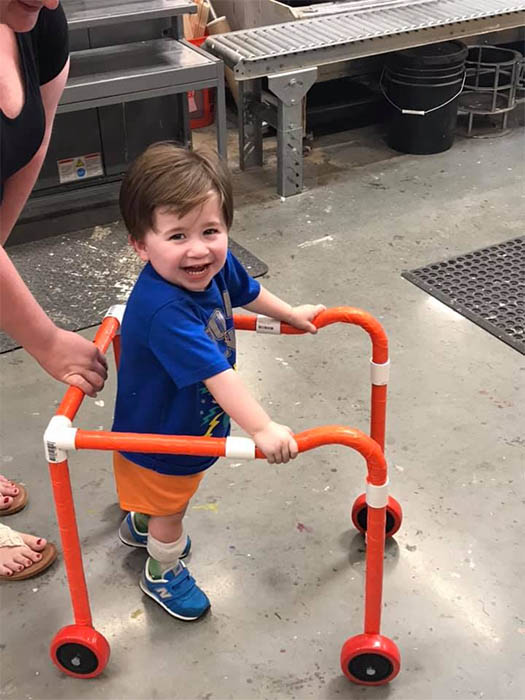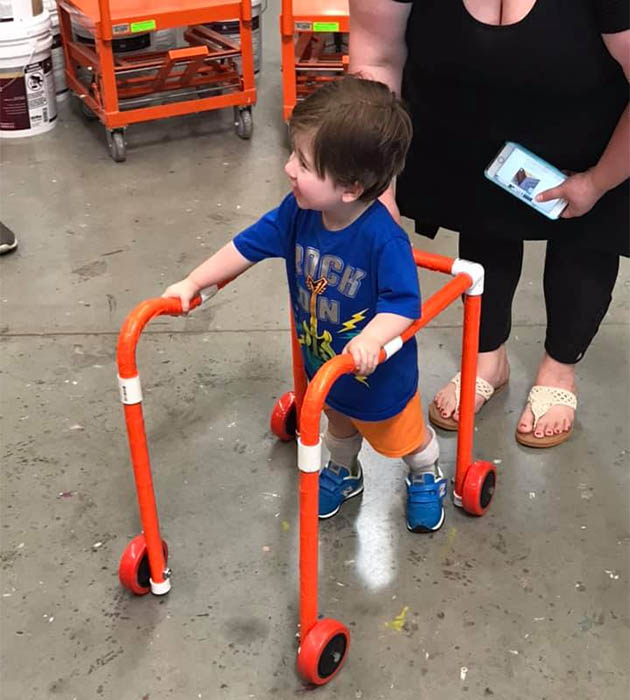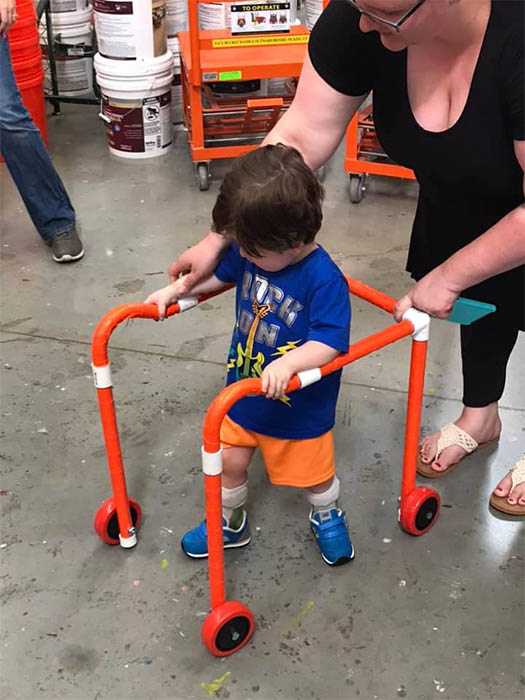 They even included Logan's name on the front.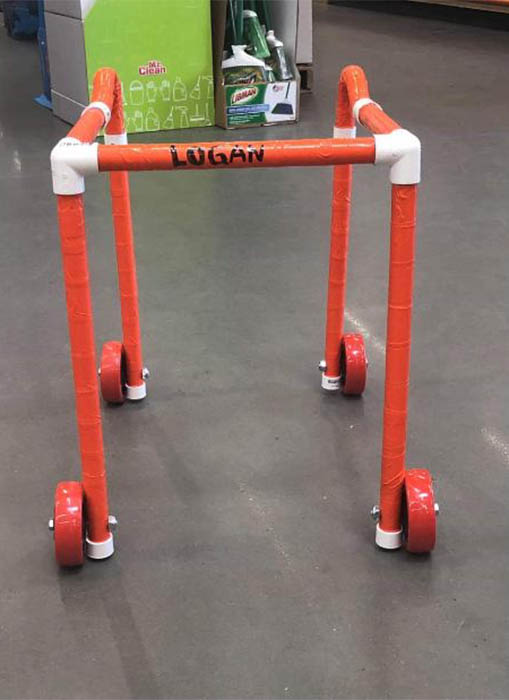 "Everyone was crying to see Logan walk around with the biggest smile on his face, and when the family tried to pay us, we said 'no way, this one is on us.' Thanks to all that helped and for being a blessing to this family and to this little guy."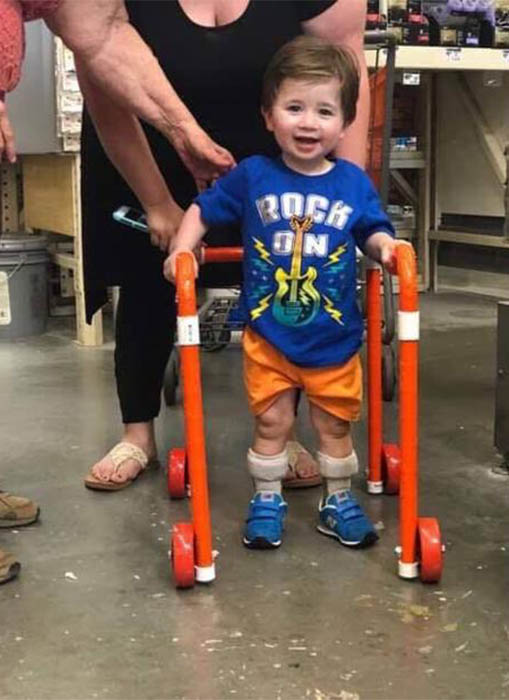 You are Loved.
See Also: 2-Year-Old Couldn't Walk On His Own, So A Kind High School Robotics Team Built Him A Customized Toy Car
View this post on Instagram
Please share kindness with others: when we share stories and examples of compassion and kindness, we inspire and encourage others to be kind and compassionate in their daily lives, making the world a better place for everyone.
Subscribe for free to Understanding Compassion on Youtube and help us make the world a kinder place.