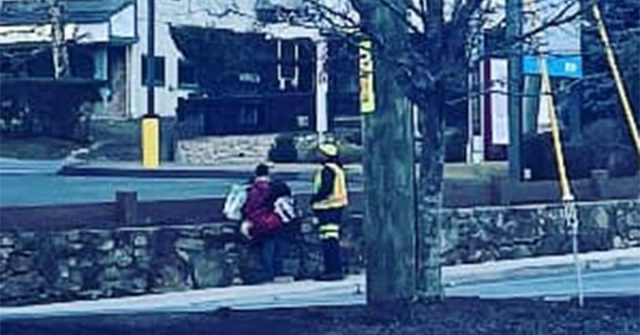 When a kind man driving a garbage truck saw a homeless woman sitting with all of her belongings on the side of the road, he parked his truck and gave her a few dollars, a prayer, and a much needed hug.
Dave Kuban and Carlos Gonzales were working at Dave and Charlie's Hometown Deli in Norwalk, Connecticut, when they saw a garbage truck park in the lot in front of the store. A man in a yellow jacket got out of the truck, then walked across the street and gave a few dollars to a homeless woman who was sitting there with her bag. He talked with her, said a prayer for her, and shared a "real hug" with her.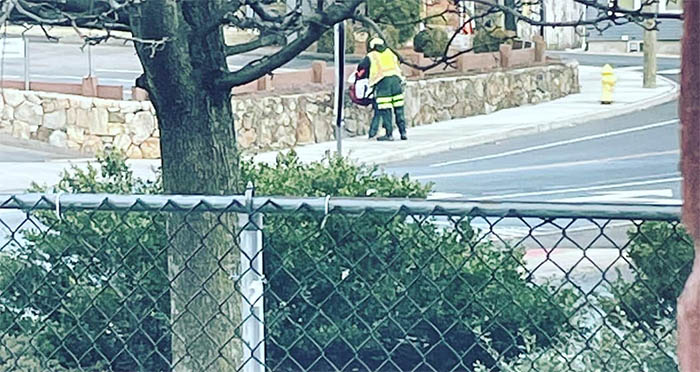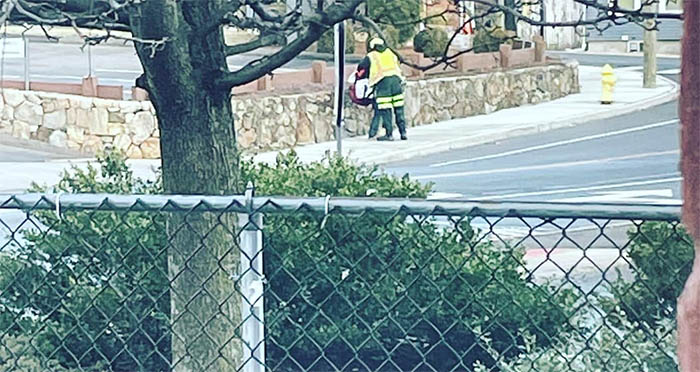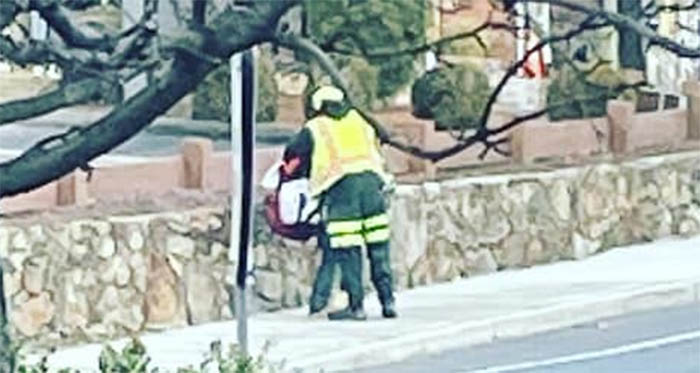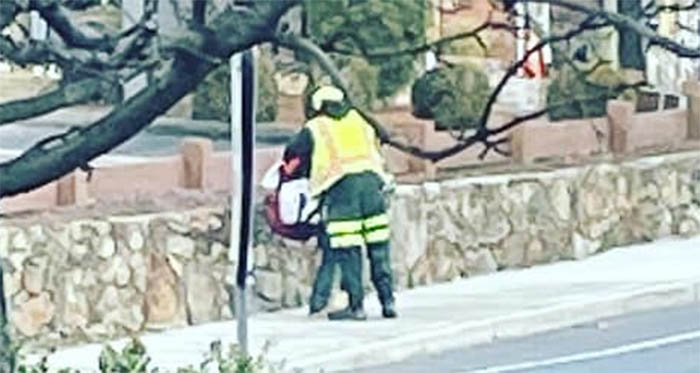 Dave and Carlos were moved by the garbage man's kindness for the homeless woman, and after the man got back in his truck and drove away, they came outside and gave a free meal to the homeless woman.
"After we saw him do that, we made her a little breakfast and brought it over to her. It's a domino effect," Carlos said.
They had taken a photo of the kind man talking with her, and wanting to reward him, they later shared it on Norwalk CT's Facebook page asking that if anyone knew the kind city carting employee that they send him in to the deli for a free lunch.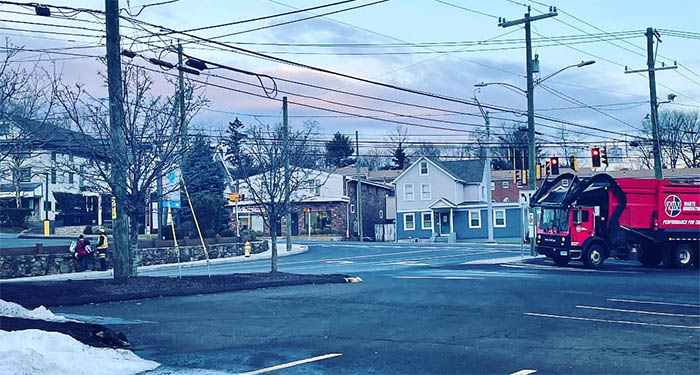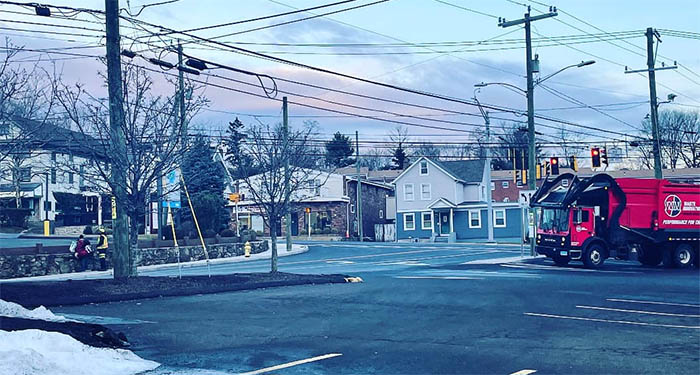 "Shout out to the city carting employee who stopped his truck and gave a few dollars and a much needed hug to a young lady down on her luck…" Dave wrote in a post online. "If anyone knows who he is, send him to the deli. We want to buy him lunch… ?"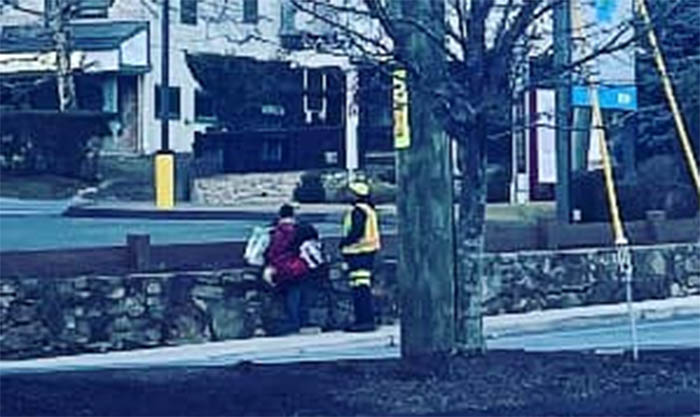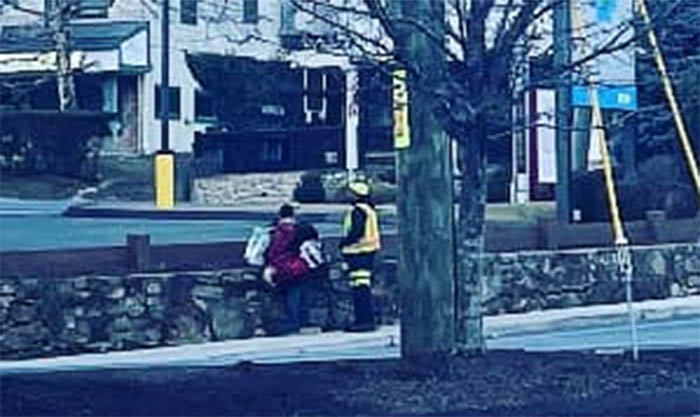 The community also appreciated the man's kindness and learned that the Waste Innovations employee's name was Mike Nance. When asked, Mike shared that his heart was moved seeing a homeless woman carrying everything she owned and talking to herself, so he wanted to stop by and brighten her day.
"Any time you see somebody walking around with everything that they own, talking to themselves… I don't know… It just took over me," Mike said. "So I hugged her. I said a prayer, and that was it."
Mike made his way to the deli, and Mike and Carlos thanked him and gave him a wonderful meal.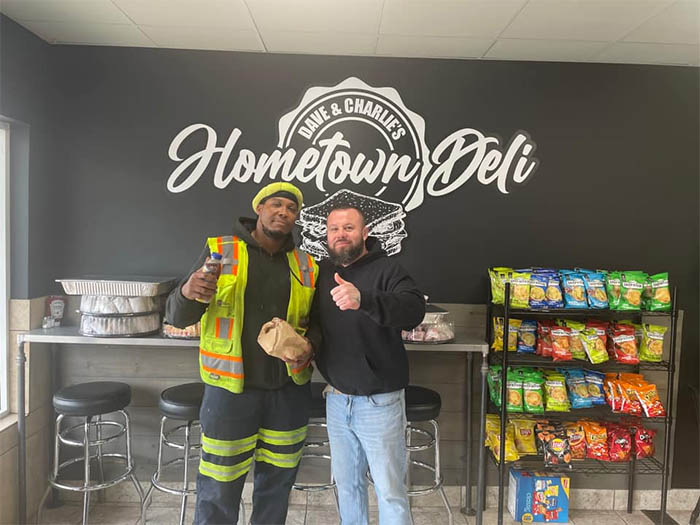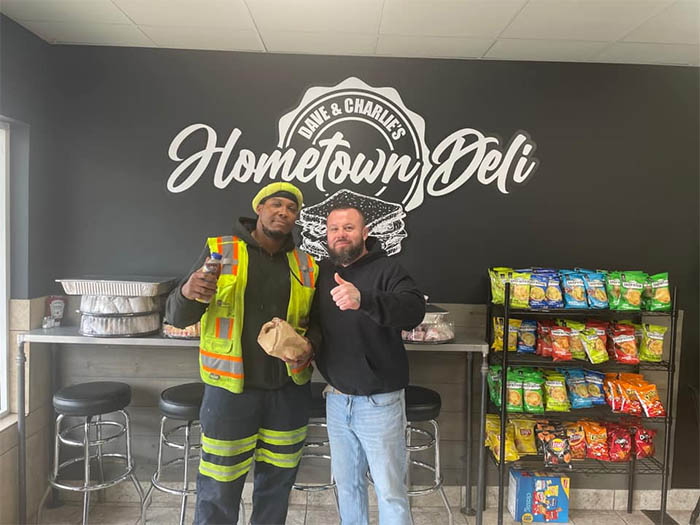 "We wanted to show him that we appreciate him doing something like that, because we need that in the world today," Carlos said.
"I'm a garbage man. We're about the community. I'm about the community. I love Norwalk. I'm from Norwalk. I was born here. So whatever I can do to help, that's what I'm going to do," Mike said. "I try to be the best person I can be every day."
Watch This Heartwarming Interview With Mike And Carlos:
You are Loved.
Related Compassion:
Kind Sanitation Worker Returns Bin To Side Of House Each Week For Elderly Woman With Limited Mobility
2-Year-Old Waited All Week To Show His Heroes His New Garbage Truck; He Was Adorably Overwhelmed
Kind City Worker Went Through Mountain Of Trash To Find Lady's Accidentally Thrown Out Wedding Ring