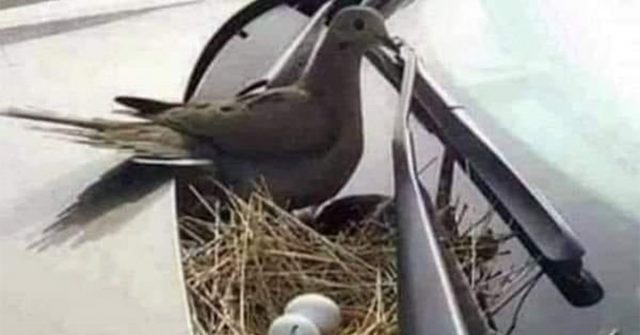 After a kind man discovered a dove had nested on his car's windshield and had laid her eggs, he decided to not use his car until her eggs had hatched.
The car owner, from Denmark, honored the dove and said that he wanted to match her spirit.
"As long as she chose my car to build her nest, I'll match her spirit," he said.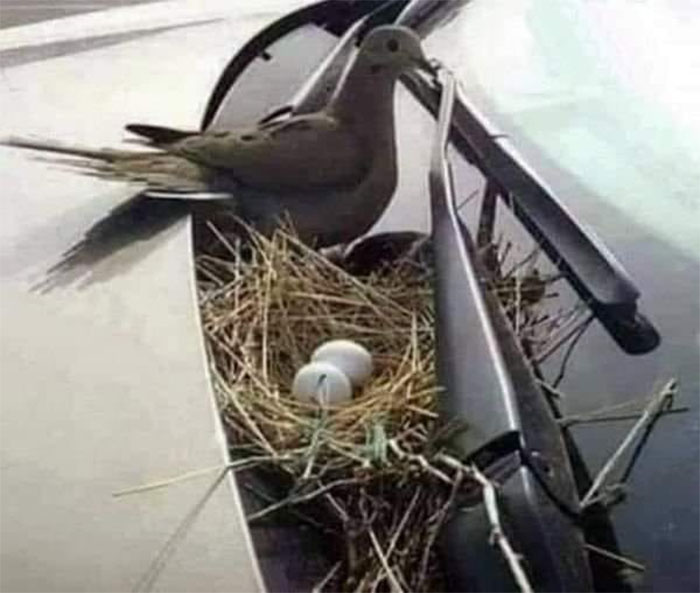 Thousands of hearts online have appreciated the man's kindness.
"We didn't go RV'ing when planned for the same reason. The robin made her nest and we weren't going to disturb them. Didn't even open the doors," shared Lori N.
"Three years in a row, a wren built her nest in my riding helmet which was hanging in the barn. I let her raise her babies all 3 times!" commented Grace A.
"Lifts my spirit to hear of kindness and consideration in the human race," wrote Diana B.
"Well done sir, I really think your act of kindness should be applauded," commented Sandra R.
You are Loved.
Post by @understanding_compassion

View on Threads
Related Compassion:
Some Absolute Hero Made These Tiny Flip Flops To Help A Bird Whose Feet Were Injured
Kind Man Turns Old Coolers Into Shelters For Stray Cats During Winter
Kind Workers At This Bus Station Created Warm Beds And A Place To Stay For Homeless Dogs