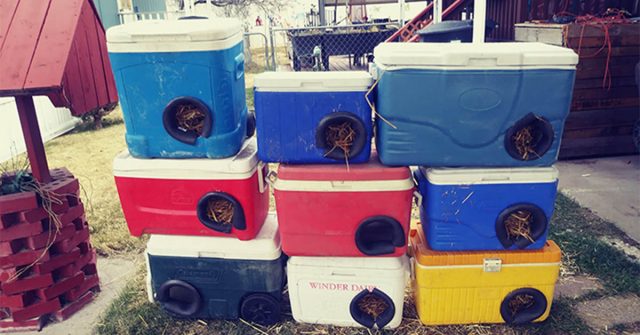 After Philip Rogich noticed local stray cats struggling to stay warm during winter, he began turning old coolers into cozy shelters for his furry friends.
Winter nights can be cold in Ogden, Utah, often dropping below zero, making it difficult for homeless animals to survive.
"Normally the cooler keeps things cold. We're going to use it to keep animals warm," Philip explained with a smile. "[Feral cats] just disappear, get overlooked. They get cold in the wintertime too. They're living creatures."
Philip saw a Facebook post online of a man making similar shelters for animals, and he thought that they could really help some of the strays he sees in his community.
"I saw a Facebook post about a man making them and thought I would give it a try. I made my own post looking for old coolers and it kind of took off. I do a lot of charity work mostly with children. My wife and I are also animal lovers and I wanted to do something for them. [I've made] 77 so far and have coolers to make 15 more."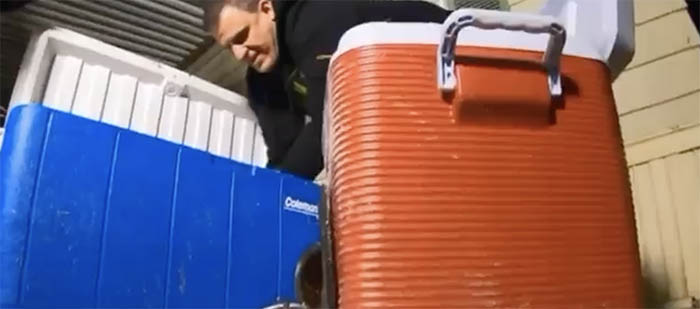 Using a drill, he's able to drill a cat-sized hole in the coolers, and then he puts straw inside to make nature friendly beds.
"I actually have a 6-inch drill bit and then once you drill the hole, you just use some pipe insulation to pad it. They are already insulated to keep things cold, but they can be used to keep things warm as well. Old ones end up in landfills and they don't decompose. I'm giving them another use."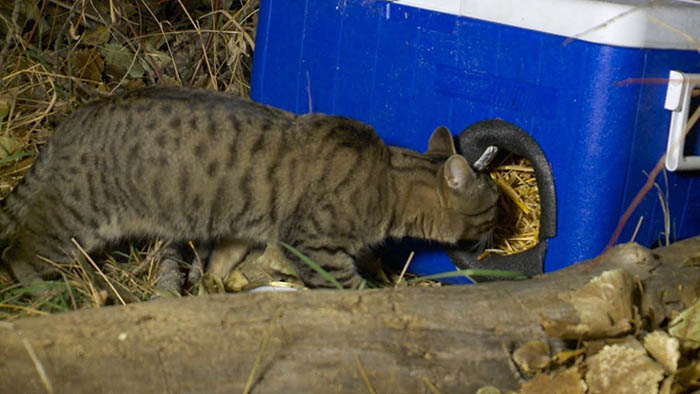 "And then on the inside you just use straw. Straw has been used for hundreds of years as bedding for animals and that's because it has the ability to dry out."
"And there you go! A cat cooler! Two or three cats could fit in a cooler this size!"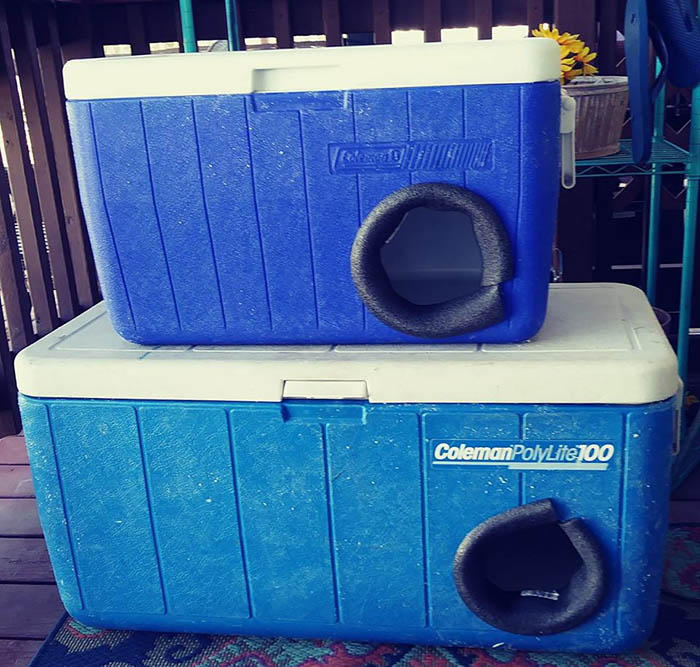 Philip's neighbors have begun donating their old and unused coolers to be used as cat shelters, and they also help him find good areas to place them.
"Everybody's got a cooler in their garage that they're not using."
"I do have lots of people helping me place them."
People from around the world have appreciated Philip's effort to help make life a little easier for homeless cats.
"I'm glad to be a catalyst for bringing a little good to our four-legged friends," he shared.
You are Loved.
See Also: Danny And Ron Have Saved More Than 11,000 Abused, Abandoned And Unadoptable Dogs
Let's all make an effort to share good news more often in our social media feeds. The world is truly a beautiful place.
View this post on Instagram