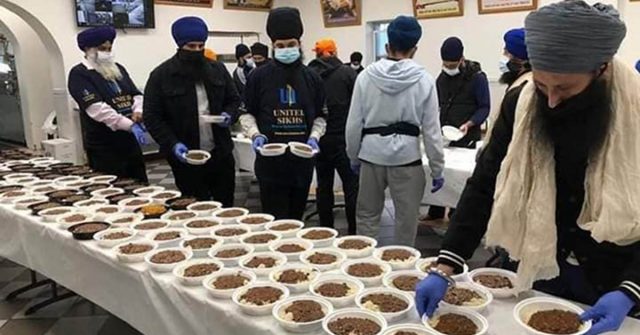 After receiving a request from the New York Mayor's office, volunteers at The Sikh Center of New York prepared more than 30,000 free home-cooked meals for their fellow Americans who are in self-isolation during the coronavirus pandemic.
A coordinator, Dr. Pritpal Singh, explained that they are providing these free vegetarian meals for the most vulnerable in society; the elderly and the homeless.
"Once we heard people were having a problem with food when they go shopping, they can't find food in the shopping center, then we started reaching out to people in our personal capacity in the Bay Area," Dr. Singh explained.
"The distributing agencies will provide the food packages to the elderly or people having trouble getting food at supermarkets, specially-abled, homeless and single parents who are looking after their kids and can't go out."
"The Sewa (service) provided by the Sikh volunteers is a vegetarian meal comprising of dry fruits, rice, and lentils."
For those who are unfamiliar with 'Sewa', it translates to "selfless service" and is a way of life for Sikhs. Through kindness and selfless service, Sikhs believe they are able to show love and respect for others, as well being able to set a good example which shows compassion and the equality of all human beings on Earth.
Knowing of their commitment to Sewa, the New York Mayor's office asked for their help during this coronavirus pandemic, asking if they could help provide food packages for the city's most vulnerable. A quick 'Yes!' was received and the New York Sikhs immediately began taking action. They were trained and held to a very high standard of clean food hygiene practices, wearing masks, rubber gloves, and social distancing as much as possible during food preparation.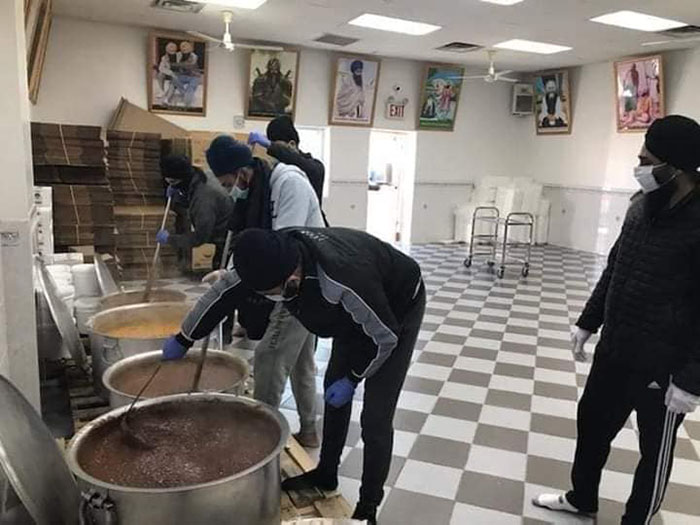 "The meals were prepared on Sunday and [were] packaged and loaded for delivery," Himat Singh, another coordinator of American Gurudwara Prabhandak Committee (east coast) explained.
"The distribution starts on Monday in the morning, by local authorities. Volunteers who prepared and packaged the meals had a medical check and have been approved by physicians and health authorities."
During this stressful pandemic, it's beautiful to see the many wonderful and compassionate volunteers stepping up to do what they can to help their neighbors, the elderly and the homeless.
Watch this inspiring video of the New York Sikhs in action:
You are Loved.