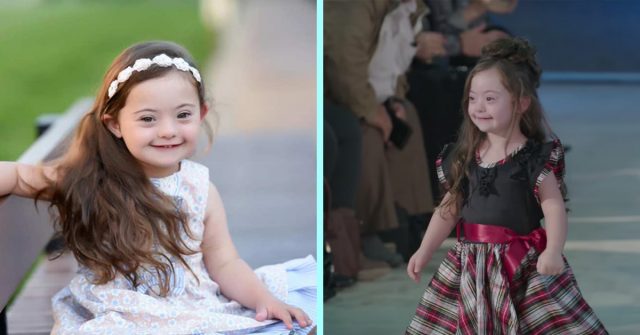 A four-year-old girl with Down syndrome is winning hearts and inspiring inclusion after walking the runway in a fashion show for models with disabilities.
At just four-years-old, Francesca Rausi did a beautiful job walking the full runway loop, all while waving, smiling and being cheered by an overjoyed audience. Many observed that during the charity event in Malta, she was smiling from ear to ear the whole time; glowing with pure happiness.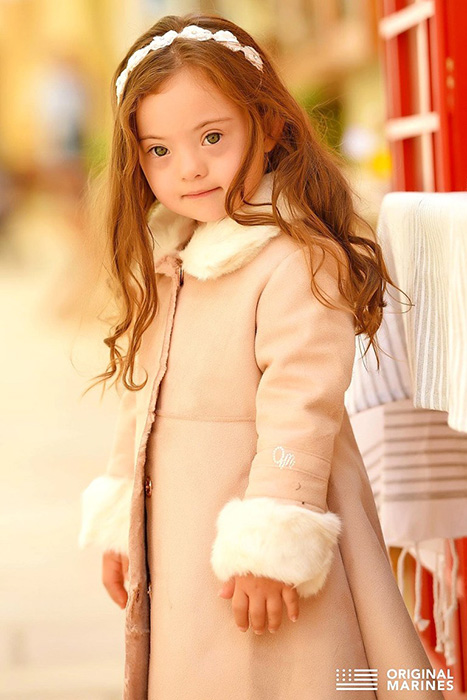 Francesca shared the runway with more than 20 other young models with disabilities, aged 4 to 24 years old. The event not only gives our loved ones with disabilities the chance to strut their stuff, but it is working to challenge society's perception of what we consider beautiful.



The fashion show provides a safe space of inclusion to show the millions of people with Down syndrome and disabilities around the world that they too, are so very beautiful.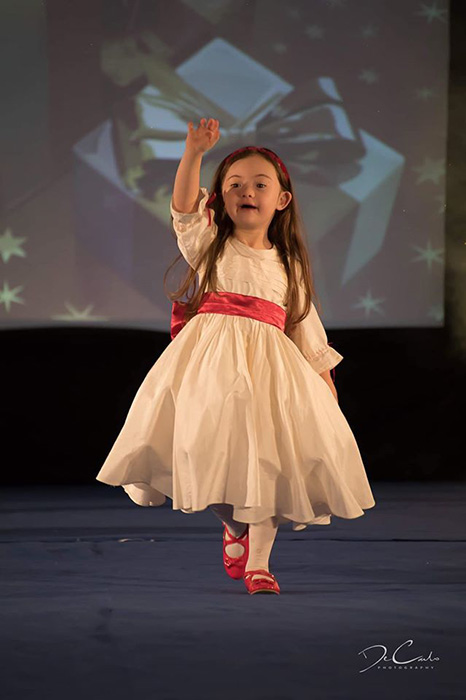 Francesca's mother, Michelle Rausi, is very proud of her daughter, who has already competed in and won numerous modeling and fashion events. She's been awarded the Best Cutie Little Model title, as well as winning the Best Junior Super Model title at the charity event in Malta.




"Francesca has been modeling since she was very young," Michelle told Metro UK in an interview. "She loves it and was the first toddler in Malta to take part in a modeling competition and won junior top model."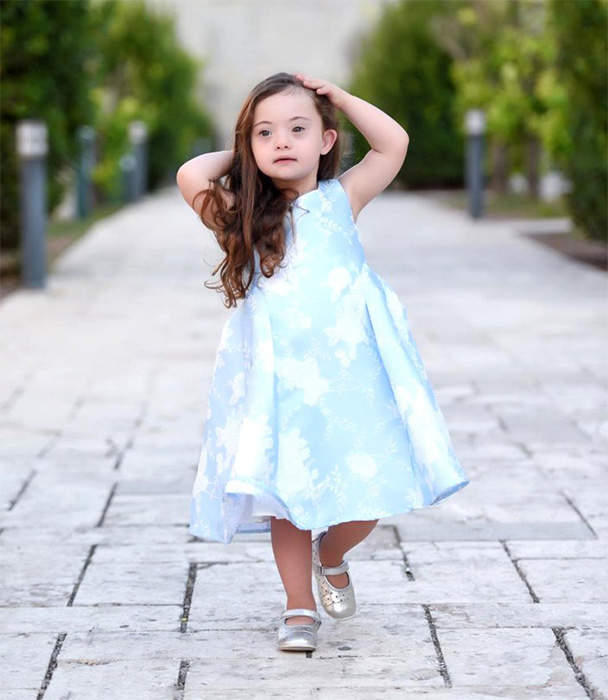 She shared the runway with another inspiring model with Down syndrome; 23-year-old Madeline Stuart, who was the first model with Down syndrome to ever participate in a fashion show's catwalk. Both Francesca and her mother look up to Madeline, who has been challenging society's perception of beauty for years.
Michelle is confident that her daughter can achieve her dream of becoming a professional model someday, and she supports her as her daughter is also helping to spread worldwide awareness about Down syndrome.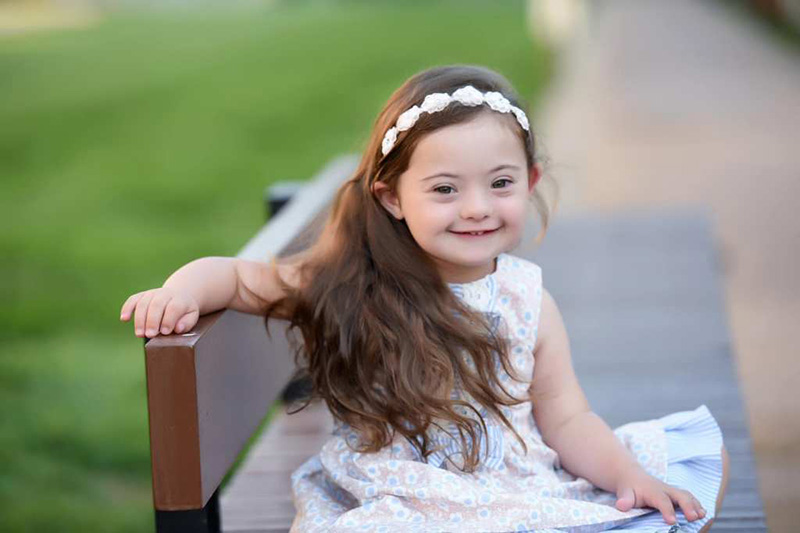 While some new parents are at first afraid of a Down syndrome diagnosis, the reality is that each child has a purpose, and will be able to live a full, happy and wonderful life. 1 in 1000 children are born with Down syndrome, and it is estimated that more than 250,000 families in the U.S. have a loved one who has the extra chromosome 21. Many companies have begun to allow people with Down syndrome to work for them, as the public is becoming both more educated, and more compassionate.



This current walk for Francesca was already her 5th event, and her mother says she feels "very comfortable" on the runway. The cute little girl won the title of Miss Little Christmas, and also won Best Photo in her category. She has her own Instagram account and it's looking like she has quite a bright future ahead.
"I feel very emotional watching her because I see the happiness in her eyes," her mother said. "It's out of this world."
Charity organizer Tiziana Randisi is the creator of the fashion show, and attributes her motivation to being able to create a space of inclusion for people with different disabilities.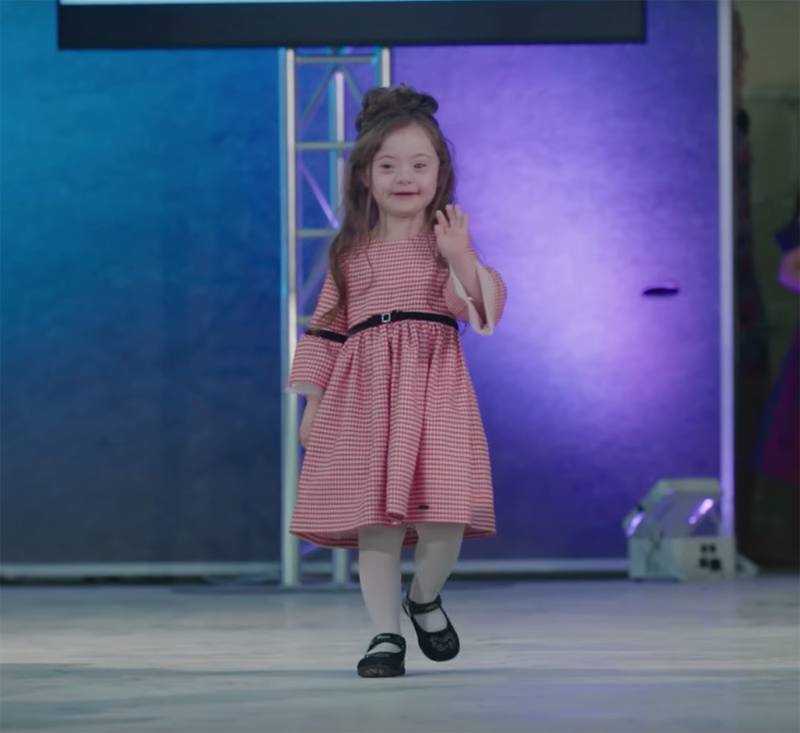 "Our goal is to create a real inclusion, trying to involve all the different disabilities by breaking down the mental barriers of those who see disability as a limit," she said. "Instead, we see it and live as a resource and wealth to share."
As you can see from her smile in the following video, Francesca is loving every minute:
Please share this good news with others: when we share stories and examples of compassion and kindness, we inspire and encourage others to be kind and compassionate in their daily lives, making the world a better place for everyone.
You are Loved.
See Also: 1-Pound Micro Preemie Who Fought 100 days In NICU Heads Home After Remarkable Recovery