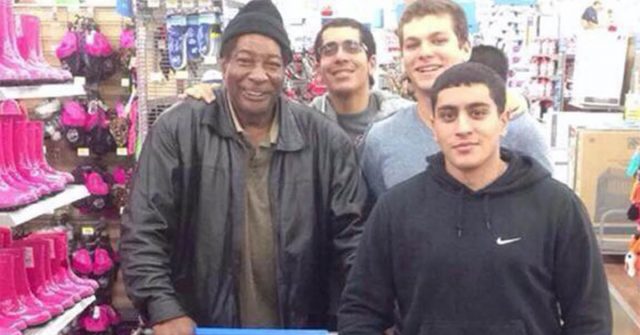 After seeing a homeless man on their way to school each morning, several kind young men decided to lend him a hand.
They went up to the homeless man after school and asked him if he would like to go and get something to eat with them. He was surprised, and gratefully agreed.
"We're taking him out to eat" one of the smiling young men shared, who was excited to be able to help the homeless man he walked by every day.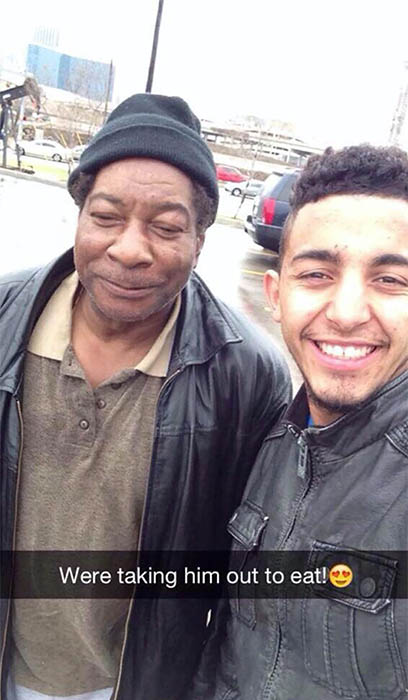 They took him out for a warm meal, and ordered him an extra meal to go.
"He's a happy guy… Beautiful man" they shared.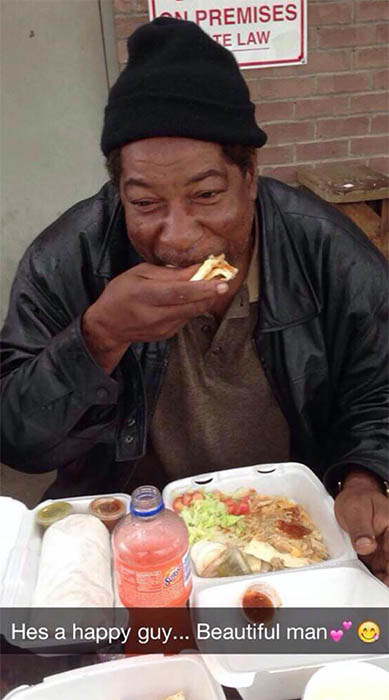 After eating, the students wanted to take him shopping as well, so together they went to Walmart and bought him a basket full of clothes and daily necessities.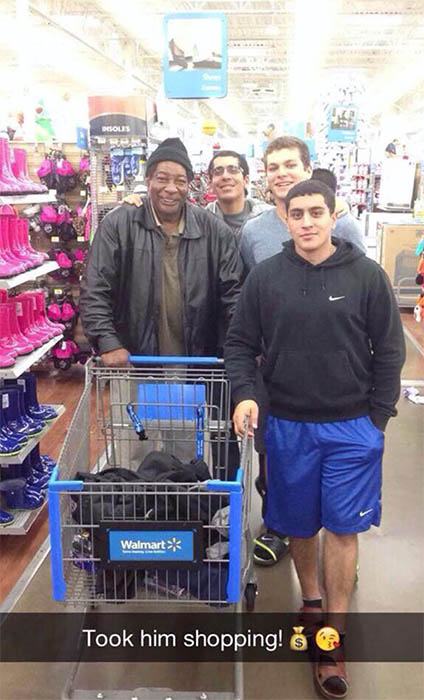 The homeless man tried a few of his new clothes on, and he looks great!
"Fresh dressed like a million bucks!"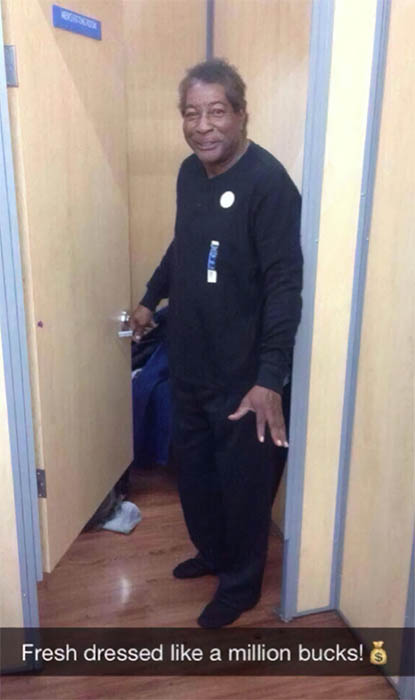 Going out of our way to help a homeless person can mean more to them than we will ever know.
Many hearts online have appreciated the kindness these young men showed to a homeless man.
"So many of America's homeless are U.S. veterans, people with job instability or persons with undertreated mental illness. Kindness goes such a long way," shared B.C.
"It makes me so happy to see young men showing kindness to an elder, especially an elder in need," wrote Jessica T.
"It's the little things we take for granted that go a long way for someone else. Well done guys!" wrote S.B.W.
"You guys are amazing! Thanks to people like you, I don't lose hope in humanity :)" commented Barbara V.
"Very kind young men. Very grateful man. It's more than the money, food, and clothes. It's the time and effort invested in him," shared B. L.
You are Loved.
Related Stories:
Kind Woman Steps Forward And Pays Entire Bill For Young Family That Began Removing Items During Checkout
Kind Man Shares His Lunch Each Week With Homeless Woman And Now Teaches Her After Learning She Can't Read
She Asked For A Free Cup Of Warm Water, But Instead He Stepped In And Bought Her As Much Food As She Could Carry
View this post on Instagram
Subscribe for free to Understanding Compassion on YouTube and help us make the world a kinder place.