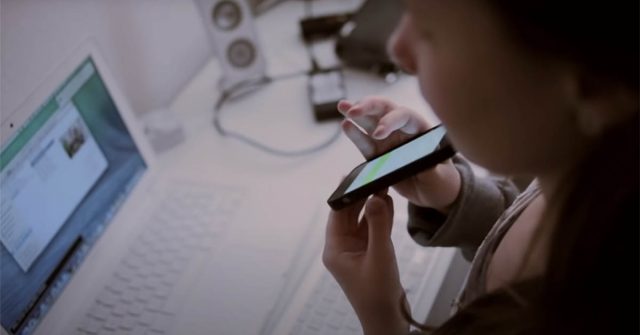 A wonderful phone application is allowing anyone to volunteer their eyes to help the blind and visually impaired.
Be My Eyes is a free app that connects blind and low-vision people with sighted volunteers and company representatives for visual assistance through a live video call.
Every day, sighted volunteers lend their eyes to solve tasks big and small to help blind and low-vision people lead more independent lives.
The tasks which many visually impaired people seek help for are often simple for a sighted person to complete; such as helping someone choose the correct item at a grocery store, describing the color of a shirt or finding an item that they may have dropped.
To be a volunteer, simply install the Be My Eyes application on your phone, and every now and then, you may get a quick notification from someone sweetly asking for a moment of your time.
Kind people from around the world have downloaded the app on their phones, making the number of volunteers greater than those needing help, so you don't need to worry about having too many requests, and if you're busy at the time of their call, the app will simply reroute the request to another who is available.




"So I downloaded this app called "Be my eyes" a while ago," one user shared in a post online. "You get FaceTime calls from blind people all over the world and help them with whatever task it is that they need help with. I just got my first call and helped this lady pick out almond milk. Something so small made her day."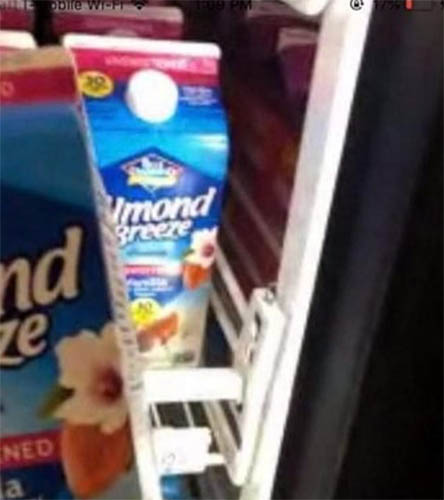 The CCO of Be My Eyes, Alexander Hauerslev Jensen, is visually impaired himself, and he shared how before the creation of the app, he would regularly FaceTime friends and family when he needed help with a daily task. Since the app's creation, he has felt truly grateful for all of the kind-hearted volunteers from around the globe who are helping make everyday life easier for the blind and the visually impaired.
"When we launched, we didn't know if people would be willing to volunteer time to help complete strangers," Jensen said. "But within the first 24 hours, we had more than 10,000 volunteers."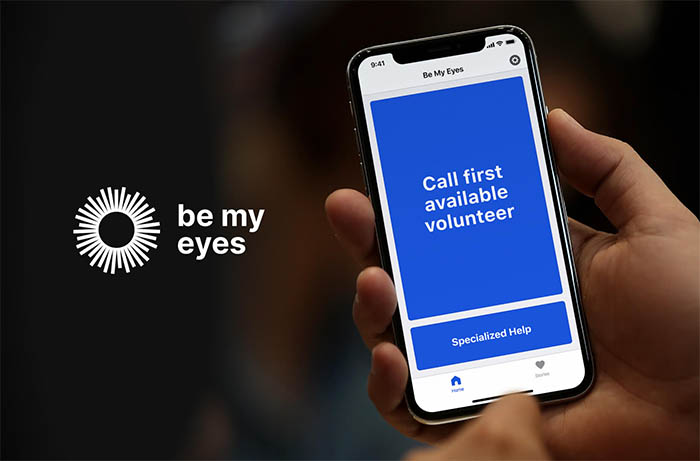 Thousands of hearts online have shared their own positive experiences from using the app:
"I actually got the app because of a post I saw previously. It's awesome to help those folks and sometimes even have a nice chat with them," wrote B. L.
"Just learned about this. I'm awaiting my first call too, love helping others!" wrote S. K.
"I got the app then got to help someone find their airpod. It felt so good being able to help," shared R. O.
"I love that app. I got a call from a gentleman who needed help confirming the medication he had picked up. It was a truly wonderful feeling to have been able to help like that," shared M. K.
Watch this quick video of Be My Eyes and consider lending your sight to the blind:
You are Loved.
Related Stories:
This Kind Employee Slowly And Patiently Helped Walk A Blind Man Through The Entire Store
Blind Engineer Invents A 'Smart Cane' That Guides The Visually Impaired Using Google Maps And Sensors
Loving Husband Spends 2 Years Planting Thousands Of Flowers For His Blind Wife To Smell To Get Her Out Of Depression
Kind 4th Grader Trains Every Day To Be A Guide Runner For Blind 9th Grader
Kind Cashier Lets Blind Autistic Child Scan Items To Help Mother And Daughter Avoid A 'Meltdown'
Subscribe for free to Understanding Compassion on YouTube and help us make the world a kinder place.