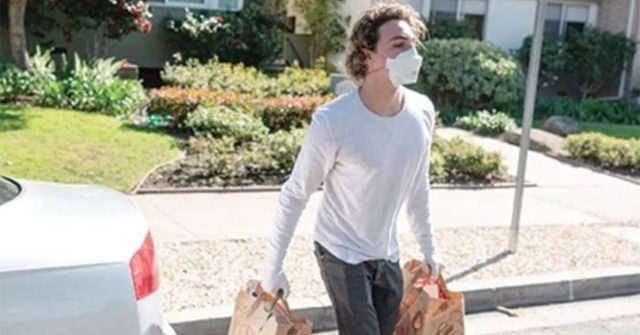 At a time when our vulnerable elderly have been deeply worried about going to the grocery store during the pandemic, one kind teen and his friends decided to help by picking up and delivering groceries to seniors, free of charge.
Data has shown that teenagers are at a lower risk than the elderly, and while most states are on lockdown, many students have been out of school and sitting at home.
Daniel Goldberg, a student at San Marcos High in California, was practicing self-isolation but felt like there was more he could be doing to help.




"The first week off school I was just spending time with siblings, and I was trying to follow all the regulations of isolate at home; don't go out and spread anything around," Daniel said. 
"I felt I wasn't helping when there was help that was needed."
Daniel's father is an ER doctor, and as he watched his dad risking his life daily to save others, he also wanted to do what he could to help.
"I saw my dad (Dr. Brian Goldberg) going into work at the ER every day and he was putting himself out on the front line," Daniel said. "I was just sitting at home twiddling my thumbs. I was like: 'There has to be something I can do to try help out in the community.' I started thinking and brainstorming on how I can help."
Daniel organized 13 of his high school friends and together they began delivering groceries to the seniors in their town to protect them from being exposed to the coronavirus.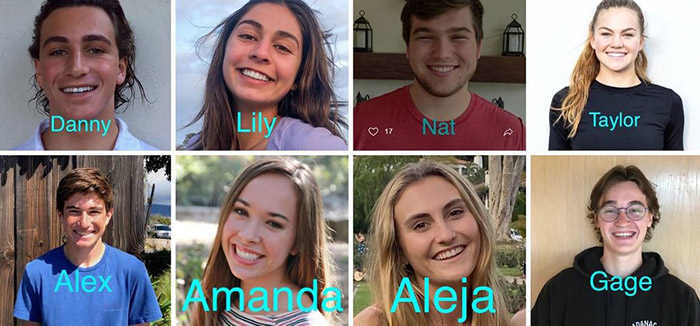 "All these people are people I'm comfortable asking, 'Do you want to help?'" he said. "They're friends from school and water polo, people I know."



Daniel's website, Zoomers to Boomers, is a free delivery service. Customers can fill out an order list of the groceries they'd like online, then pay by cash, check or venmo for the food, and then the zoomers will show up within 24 hours and deliver the groceries to their doorsteps.
All of the students have been trained and adhere to strict standards on sanitization; wearing N95 masks and gloves at all times.
The teenagers also don't accept tips or any other form of payment as they just want to serve their community. But if customers insist on tipping, then they donate that money to local charities helping other people in need.
"They answer all the information we need and we send a driver out and we'll have (the grocery) order to them by the next morning," Daniel said. "For the non-tech savvy, they can send me an email. I can call a couple of people and make the delivery."
In just a few days time, the website has expanded to include volunteers in Denver, Miami, Greenwich, Honolulu, Salt Lake City, Los Angeles and others, allowing more and more people to help our older generation.
"I'm going to try to grow the team a little more," Daniel said.
It's beautiful to see kind and selfless teenagers stepping up to protect our vulnerable elderly neighbors, and the seniors deeply appreciate it.
You are Loved.
Watch the following video of Zoomers to Boomers in action:
Gen Z stepping up to help Boomers in Santa Barbara delivering groceries and prescriptions to their homes. #zoomerstoboomers https://t.co/RMGXBfqFK3 pic.twitter.com/pv9gzgoptq

— Alys Martinez (@AlysMartinezTV) March 24, 2020
Please share kindness with others: when we share stories and examples of compassion and kindness, we inspire and encourage others to be kind and compassionate in their daily lives, making the world a better place for everyone.
See Also: A Paramedic's Neighbors Give Her A Round Of Applause As She Heads Off For Another Nighttime Shift