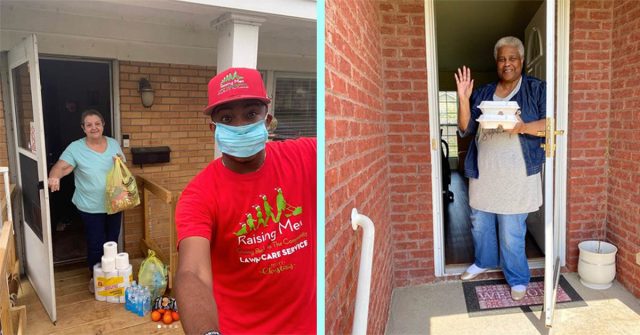 In addition to mowing lawns for free for the elderly, Rodney Smith Jr. has been delivering free food and supplies as well during his weekly visits.
Rodney runs Raising Men Lawn Care, a nonprofit which seeks to show kindness and compassion to elders, those who are disabled, single mothers and veterans by mowing their lawns for free.
Knowing Rodney's kind heart and mission to help take care of our elderly neighbors, many have donated supplies and funds to help him take care of as many people as possible during the pandemic.




"People have been donating money for hand sanitizer, fresh fruit, water, toilet paper and other items for those who can't get outside of their house," he said.
On a single day alone, Rodney delivered 30 meals to seniors with preparation help from the Beacon Hill Worship Center in Madison. He practices social distancing while mowing lawns and delivering food, but is still able to share warm moments with those he is helping.
"Just got done delivering all of the meals, 20+ of them to the elderly we mow for. Thank you again to Beacon Hill Worship Center for providing the meals! Back to mowing."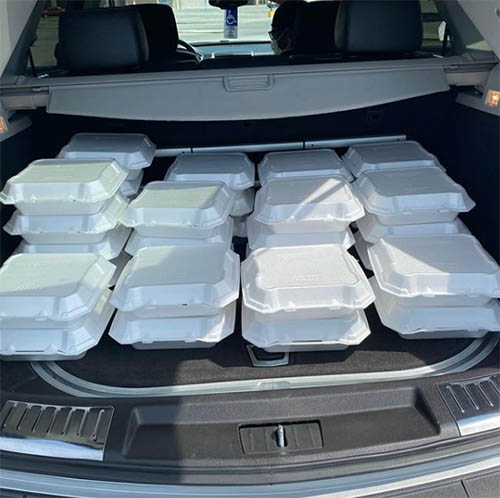 Rodney finds deep joy in helping those around him, and his charity work is very appreciated by those who he regularly visits. He described one older woman's reaction as he came to visit:
"When she opened the door and saw the items she yelled, 'YAY!' Seeing her happy this morning made my day."



The hand sanitizer and toilet paper is also deeply appreciated as it sells out quickly in stores.
"I just did a mow & drop at Mrs. Defloreo's house for her & her husband. They are doing ok during this time. Her husband is also a veteran! Thank you for your service! Making a difference one lawn at a time."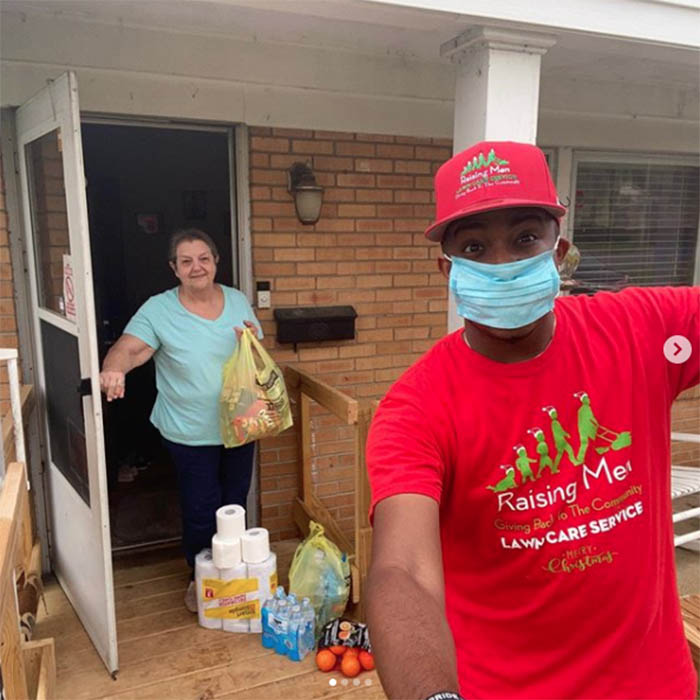 "Just did a Mow & Drop at Mr. Dragons house. He's doing well and staying safe. He told me to tell everyone thank you so much for the items. Making a difference one lawn at a time."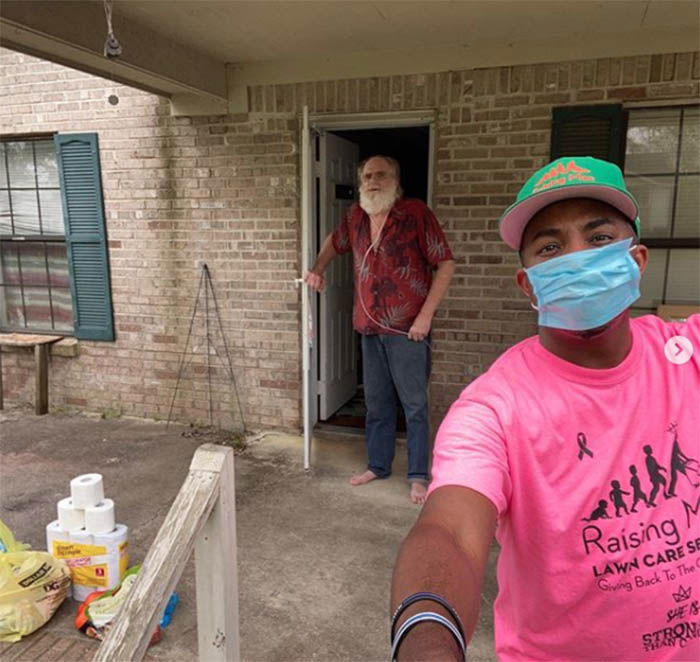 "Just did a Mow & Drop at Ms. Scott's house. She's doing well and wanted me to tell everyone thank you for the items. Making a difference one lawn at a time," Rodney wrote.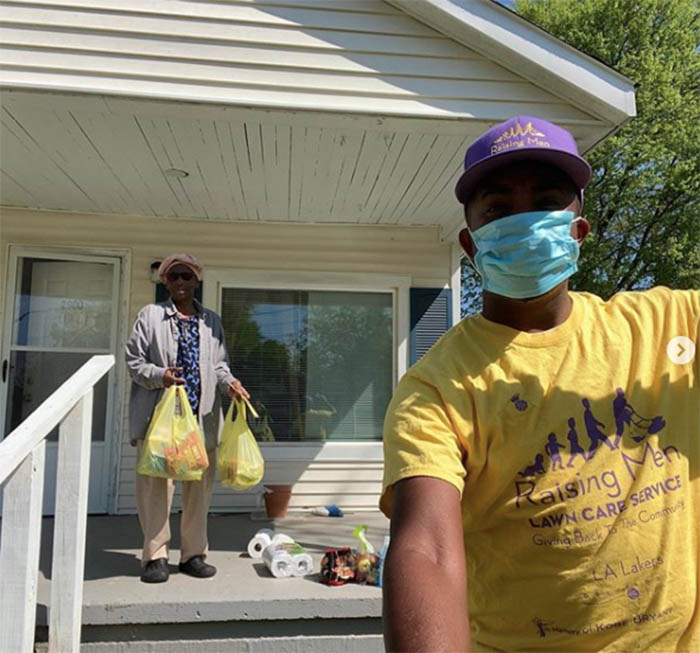 Rodney first began helping with lawn care when he noticed an elderly man really struggling while mowing his yard. He thought to himself, "I should do something about it." He challenged himself to mow 40 yards for free in order to help the elderly and those who had trouble mowing their lawns. What began as this initial personal challenge turned into a program of more than 700 young men and women from around America who now also mow their neighbors lawns for free.
While most of the elderly Rodney helps are at risk for the coronavirus, he has shared that they are "doing well" and that they are hopeful things will get better.
"They know this, too, shall pass, and things will get better," he said.
We truly appreciate Rodney's kind heart and the beautiful effort from all of the volunteers helping Raising Men Lawn Care.
If inspired, donations can be made on their website here.
You are Loved.
See Also: Elderly Woman Could Not Afford To Cut Her Grass, So These Kind Men Told Her They Would Regularly Mow For Free