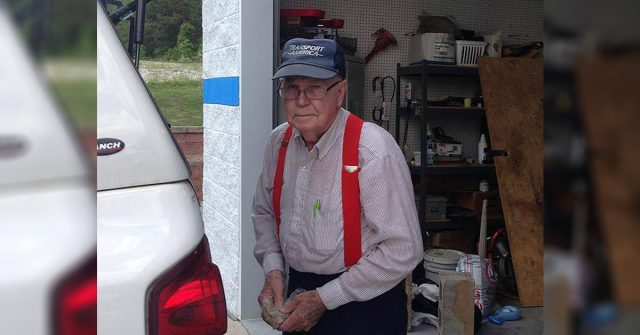 This kind 86-year-old, Johnny Jennings, spent over three decades of his life collecting recycling from friends and family in order to donate the profits to the Georgia Baptist Home for Children. In the past 32 years, he was able to donate more than $400,000 to help provide for children who do not have parents.




He first visited the Georgia Baptist Children's Home when he was 18, and he explained that the visit changed his life forever.
During his visit, small children came up to Johnny and begged to be adopted. It deeply moved his heart, and it was in this moment that Johnny realized his heart's calling and life mission.
"When we went to leave, these three little boys grabbed me by the knees and said, 'Will you be my daddy?'" Johnny said. "And I said I'll do what I can. That took my heart, right there."
From that day on, Johnny wanted to do what he could to help these beloved little children.
At such a young age, he wasn't ready to adopt, so he decided the way he could help would be to donate financially. Without much money, he found that by collecting extra recycling and turning it in, he could raise a little bit each week to give to the children's home, and that's exactly what he's been doing.
A friend shared her experience of donating her recyclable goods to Johnny's cause; "He told me about his recycling program and I told him I would save all the recycling in my office if he wanted to come by and pick it up," Shay Love said.
"For the past 12 years or so, every Thursday, he's come to my office to pick up the recycling. It's my favorite day of the week."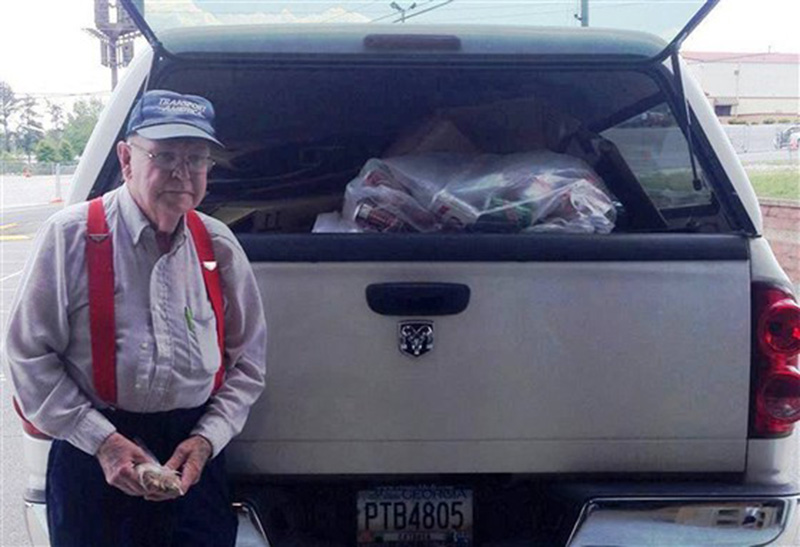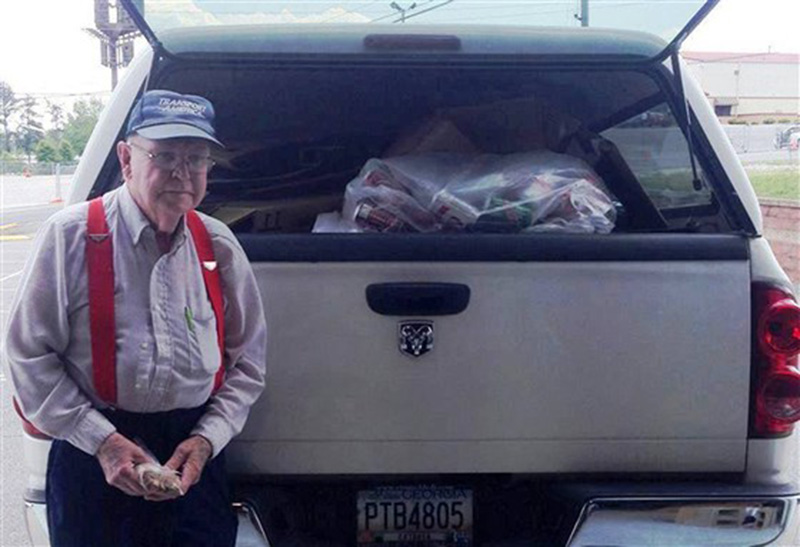 Georgia Baptist Children's Homes & Family Ministries provides care for orphaned children and for families having a difficult time. Johnny's annual $10,000 to $15,000 donation has resulted in more than $400,000 being given to their beautiful cause to help thousands of parentless children.
"It's more a blessing to give than to receive," said Johnny.
"I just hope I can keep on going as long as I can," he said. "As long as my health can keep up… It feels great. That's worth more than money."
If you have a way to collect extra recycling in your neighborhood, consider starting a new hobby for a few minutes each week and donate the proceeds to your favorite charity.
Over time, your efforts can result in an enormous and deeply beautiful benefit for those helped by the charity, and also for our beautiful Earth.
Do you have a way that enables you to give to charity?
Let us know in the comments.
Have a blessed day.
You are Loved.
See Also: This 88 Year Old Canadian Man Creates Over 2000 Handmade Socks Each Year To Donate To The Homeless
https://www.instagram.com/p/BmvoHwaHsx3/