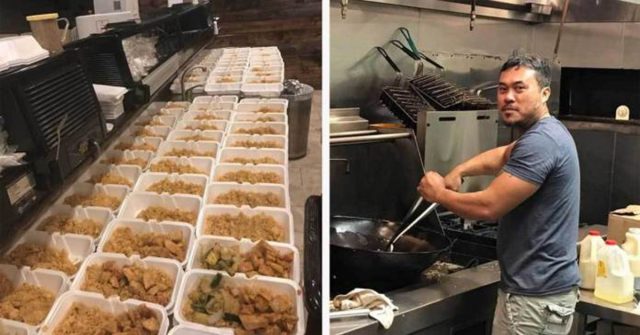 When one of the largest storms in U.S. history, Hurricane Harvey, caused tens of thousands of residents to evacuate, one kind restaurant decided to help by serving an incredible one thousand free meals for refugees.
The workers and owners of Sake Sushi Bar and Lounge in Port Arthur, Texas worked overtime to make 1,000 delicious meals and put them into to-go containers for hurricane victims, volunteers and first responders.
When restaurant owners Phe Nguyen and Binh Nguyen saw the disaster that was happening right in front of their eyes, they had no doubt that they wanted to lend a helping hand to their community.
While the owners weren't looking for recognition for their efforts, when the owner's son, Keith Nguyen, found out what his Dad and Uncle had done, he was very proud and decided to share their kindness on his social media account in the following post:




"My dad and uncle Binh own a restaurant in Southeast Texas and they were also affected by Harvey but the media doesn't cover it. Today, their staff and volunteers helped create over 1,000 meals for victims, first responders, and other volunteers."
"My dad and uncle are both very humble about it but I believe they at least deserve recognition and appreciation for everything that they do. Their restaurant is Sake Sushi Bar and Lounge in Port Arthur, TX. If you're ever in the area you should stop by and support this hard working man, or even share their good deed on facebook. They deserve it.‬"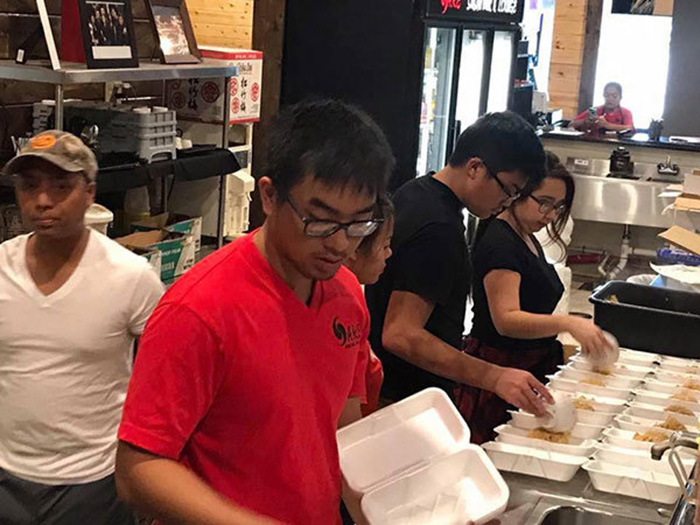 Keith had no idea the impact his post would have, as it was shared over 500,000 times online.
"Words cannot describe our gratitude and thanks for your great deed. We are all united!" one user wrote.



"It takes people like this to prove to all America that we have good, kind-hearted people everywhere!" said one individual.
"God bless Binh Nguyen and Phe Nguyen for their generosity!" said another.
Restaurants and companies that put the good of their fellow neighbors over their own personal profits deserve to be recognized. Let's thank them by sharing this story far and wide.
You are Loved.
See Also: With Their Help She Rescued 21 Abandoned Dogs From Hurricane Flooding