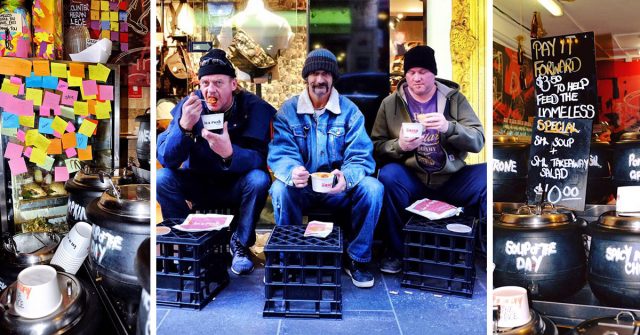 This is the story of a little soup shop in Melbourne that makes a lot of lives better everyday. But you've probably never heard of it…
This wonderfully compassionate soup restaurant is a Melbourne shop where customers can choose to buy a bowl of soup to feed the homeless at a reduced price. People pay $7.50 for a full-priced bowl, and can choose to pay an extra $3.50 to buy one for someone less fortunate.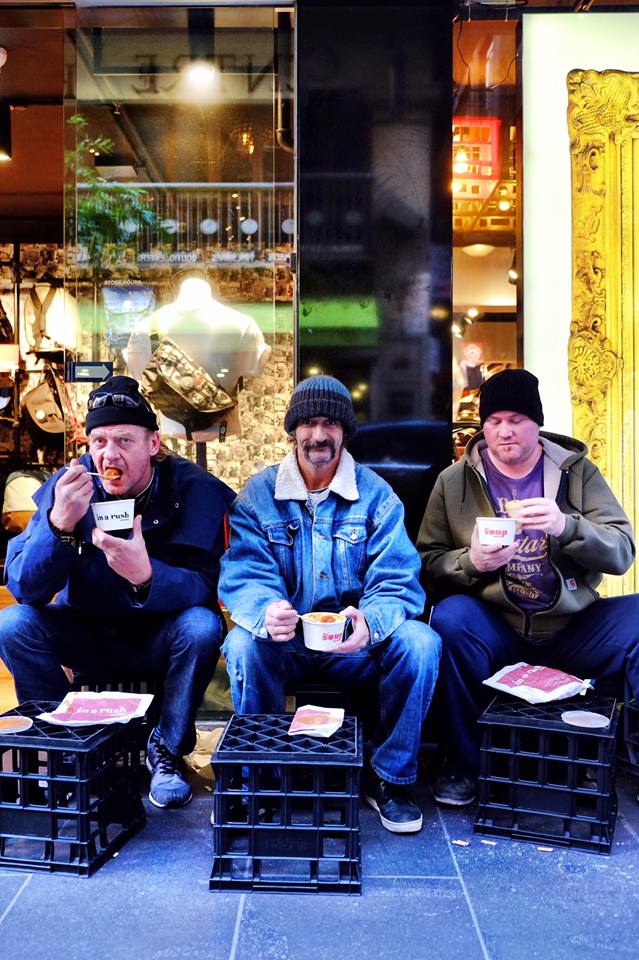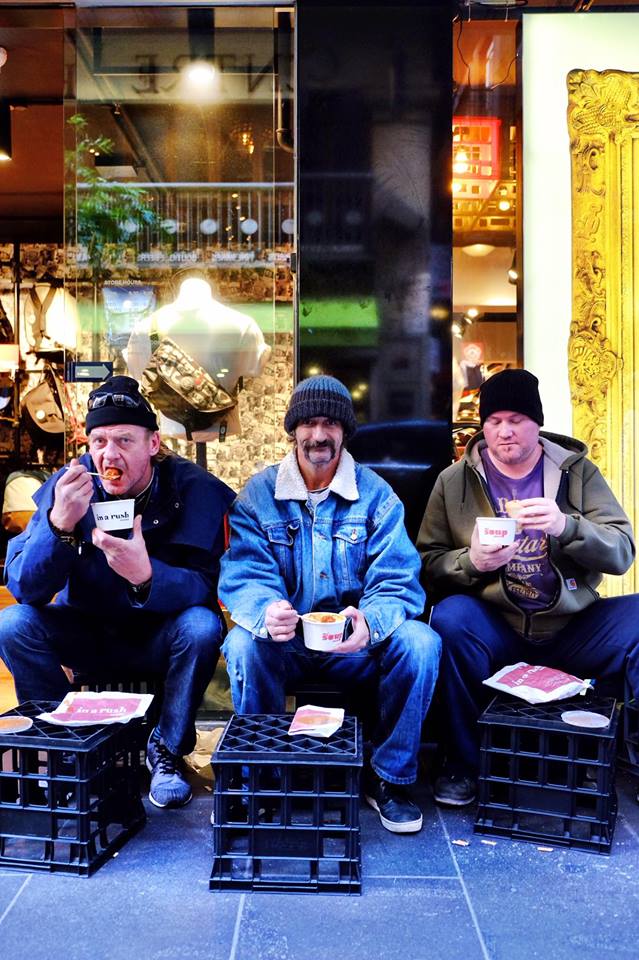 The manager of 'The Soup Place,' George, saw a pizza place in New York that allowed customers to buy slices for the homeless. They would write their name and a little message on the note and then homeless people could come in and have a slice for free.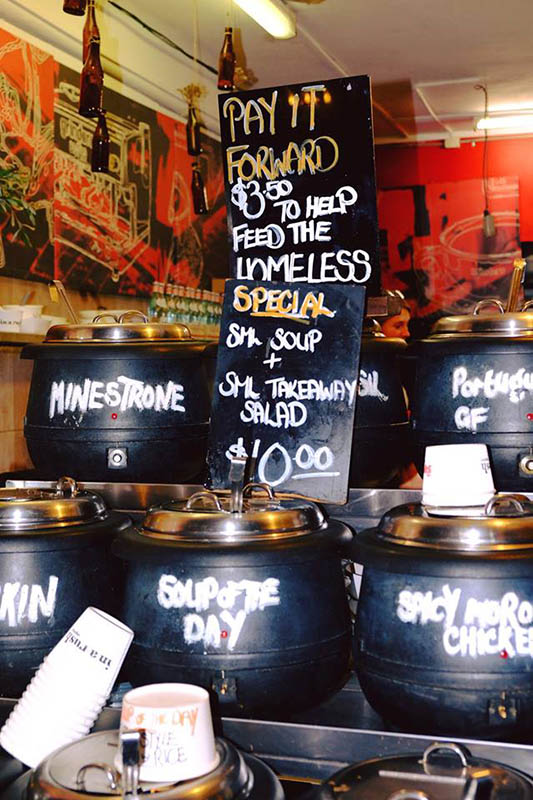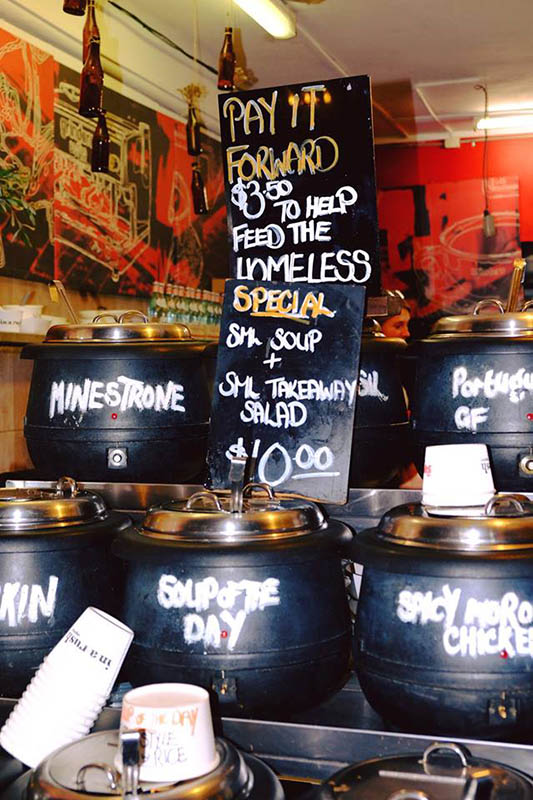 George wanted to do something to help as well, and has now has served tens of thousands of bowls of soup to those in need.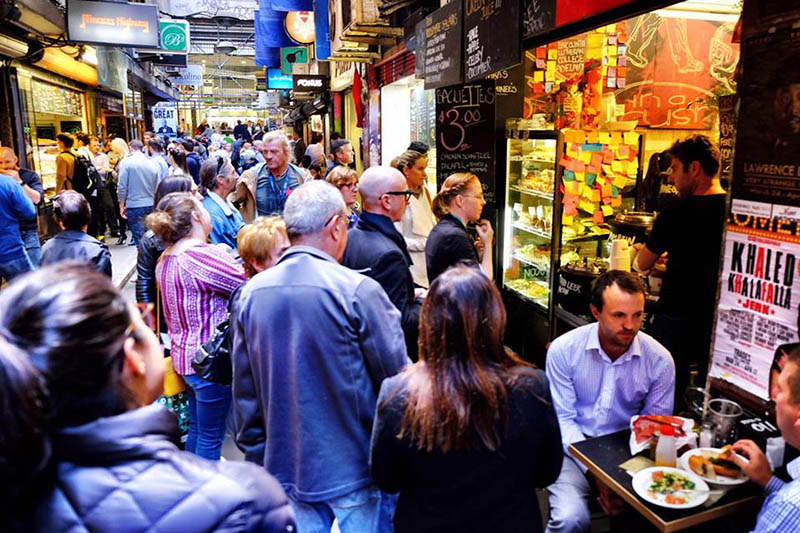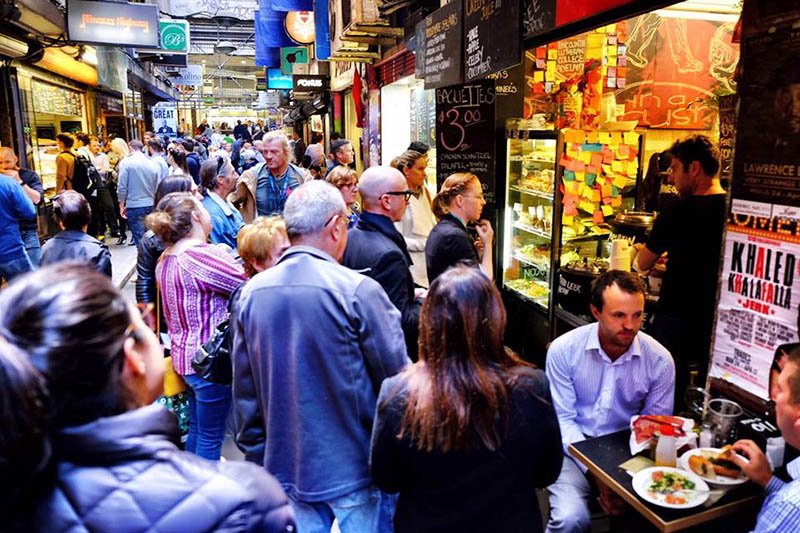 People pay just $3.50 for a bowl of soup that usually costs $7.50. They write on a post-it note, sometimes just writing their name, and other times writing messages of kindness such as, "Be safe tonight, you are important."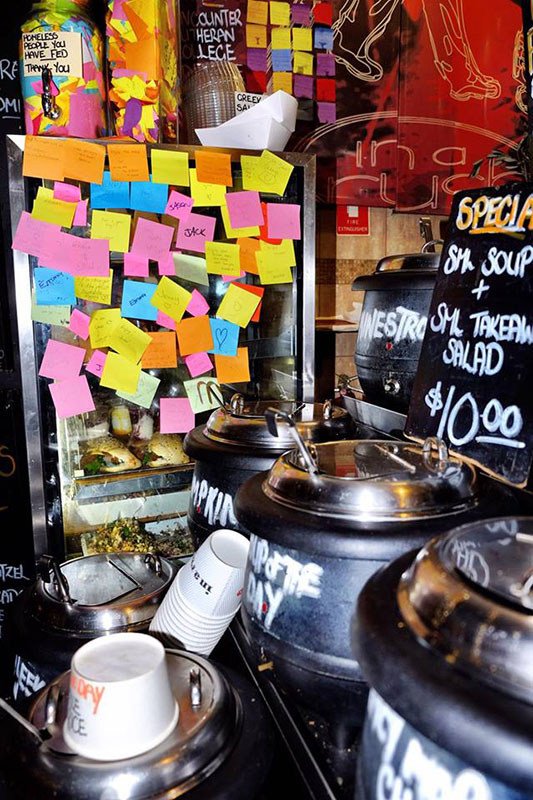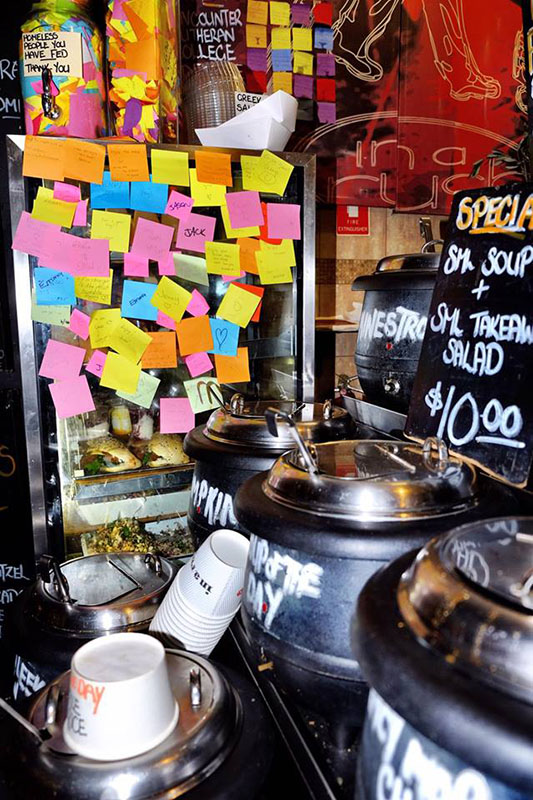 Every day those who are hungry and in need come and get a loving bowl of soup and some bread. After they've eaten, the post-it note gets placed inside of the restaurant, and it makes for a beautiful wallpaper.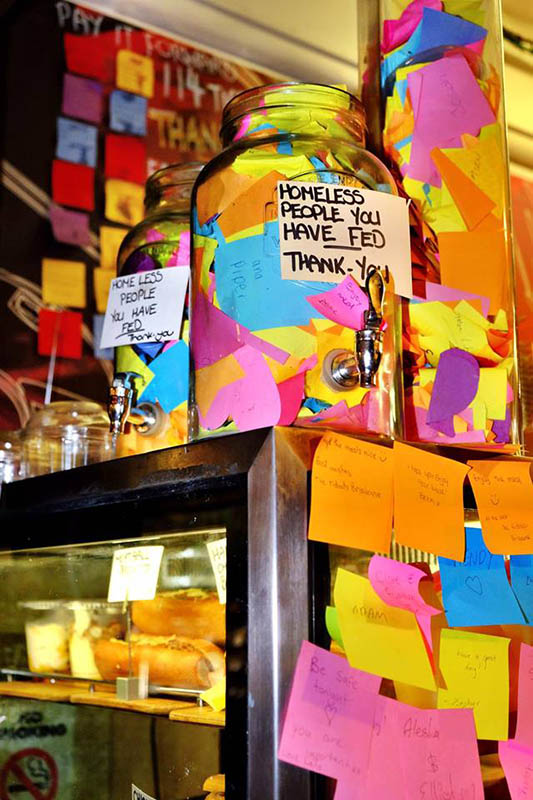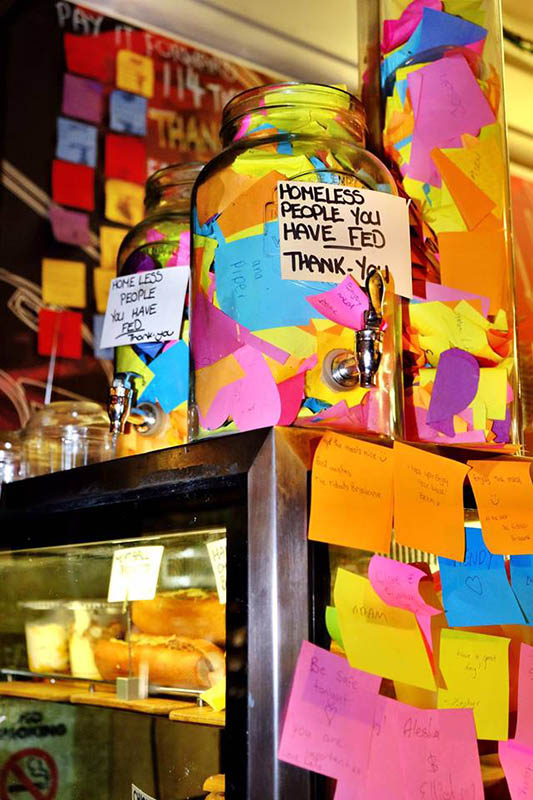 Customers feel great about supporting such a wonderful cause, and often enjoy being able to see the grateful homeless eating within the restaurant.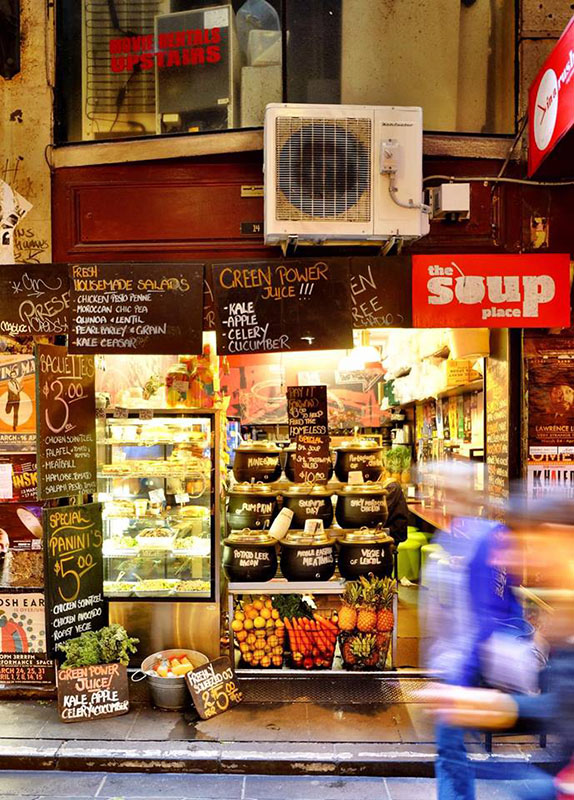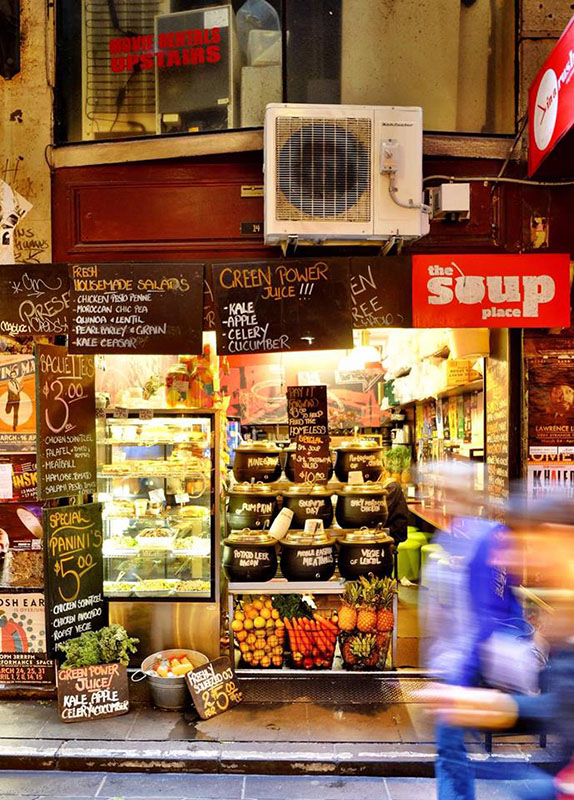 3 gentleman; John, Dave and Tony were asked while eating their soups of kindness;
"How is it gents?"
"Bloody delicious" Dave smiled.
Tony was asked how it felt to know that people care.
"You have no idea mate. It means the world."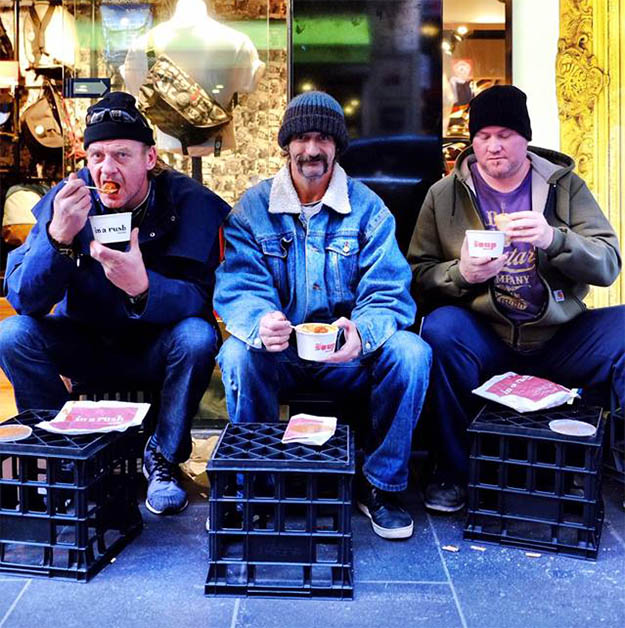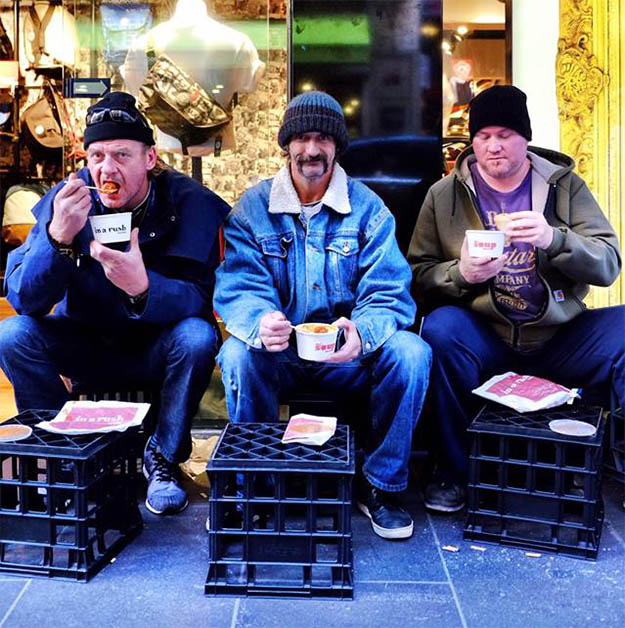 If you have or work at a restaurant, consider something wonderful that you might be able to do there to help the poor and those in need. It's the small compassionate changes that we each commit to making within our communities that turn this world into a beautiful and loving place.
You are loved.