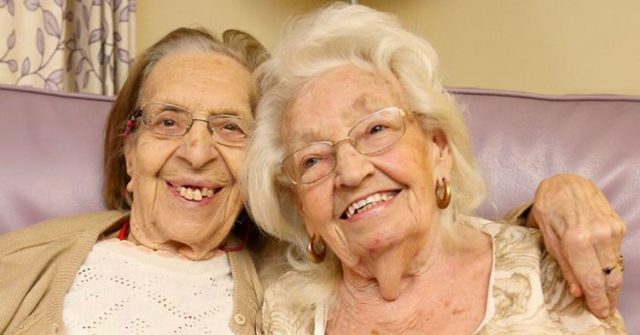 After nearly eighty years of friendship, Kathleen Saville and Olive Woodward decided that they would like to spend their golden 90's together by living in the same nursing home.
The sweet pair met at school when they were both 11-years-old and have been friends ever since.
"We knew we would always be friends when we met. She means a lot to me," said Kathleen.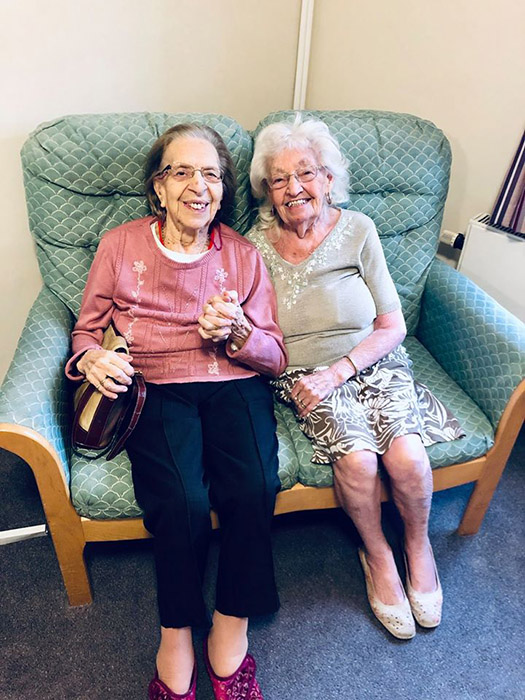 Ever since they first met, the two have never lived more than a 10-minute walk from each other. Olive had been living in a different care home but was feeling depressed as she was not able to see her dear friend as much as she wanted to.
"If I'm unhappy or in trouble I only have to go to Kathleen and we'll always end up laughing," Olive said.




Now since Olive has moved into the Berry Hill Park in Mansfield, Nottinghamshire, the best friends for life are full of joy and are able to see each other "all day every day".
"They never stop chatting and giggling. It's so endearing, they genuinely love each other and you can see that," said Berry Hill home manager Sally Tebbett.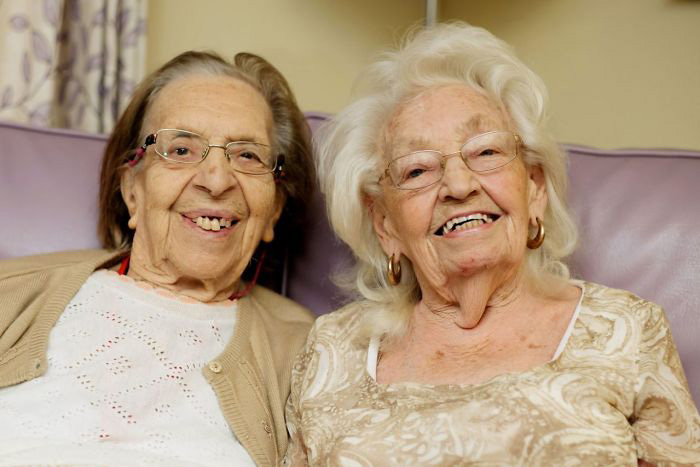 "We lived around the corner from each other all our lives so living down the hall seemed an obvious thing to do," said Olive. "I feel very lucky to have my best friend down the hall. We've built many memories together and we're making more every day."
"I'm so glad Olive is here now," said Kathleen. "We're like giggling school girls and we still put on our lippy and get dressed up. We always say to each other 'if you've got it, flaunt it.' "
The staff at Berry Hill have nicknamed the pair the "Dynamic Duo" as they are always laughing and having a good time together.
"The sparkle is still there. They are full of mischief," shared Sally. "Kathleen is a proper flirt … Olive is a bit more reserved — but they egg each other on."
"We don't cause any trouble in the home, but we sometimes have to 'knock the staff into shape,' " joked Kathleen.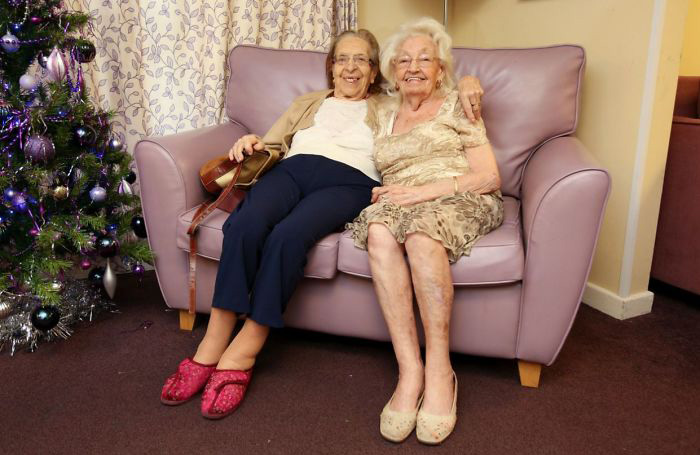 When asked how they've managed to stay friends for nearly eight decades, Kathleen shared the importance of always making the first move and going to visit.
"Put yourself out and go and see your friend," she said. "Don't always wait for them to come and see you. It takes two to tango."
Kathleen also shared that one of the reasons she believes that they've been able to stay friends for so long is because neither of them like arguing. They also plan to stay friends for a long time to come.
"If Olive goes first she'll come back to fetch me," Kathleen said. "We're going to be friends in heaven."
You are Loved.
See Also: Loving Mom, 98, Moves Into Care Home To Look After Her 80-Year-Old Son Because "You Never Stop Being A Mum"