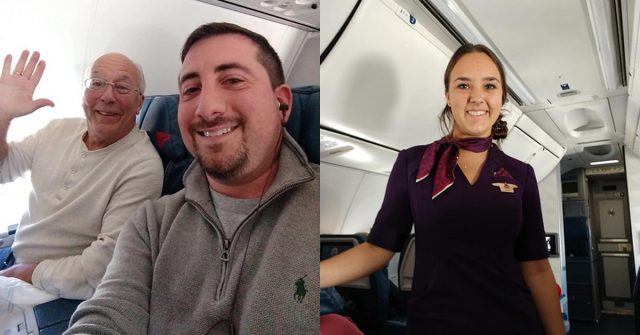 Christmas is a time for showing and celebrating our love for one another. It's when we come together to spend time with our family and good friends; all of whom are so dear to our hearts. Yet many people are unable to get time off from work to spend with their families for the holidays.
When Mike Levy was flying home to Detroit from Fort Myers, Florida, on Christmas Eve, he met one of these hardworking employees who had to work through the holidays: Pierce Vaughan, a flight attendant for Delta airlines. She had to work both Christmas Eve and on Christmas this year, but to Mike's surprise, she was doing so with a great big smile.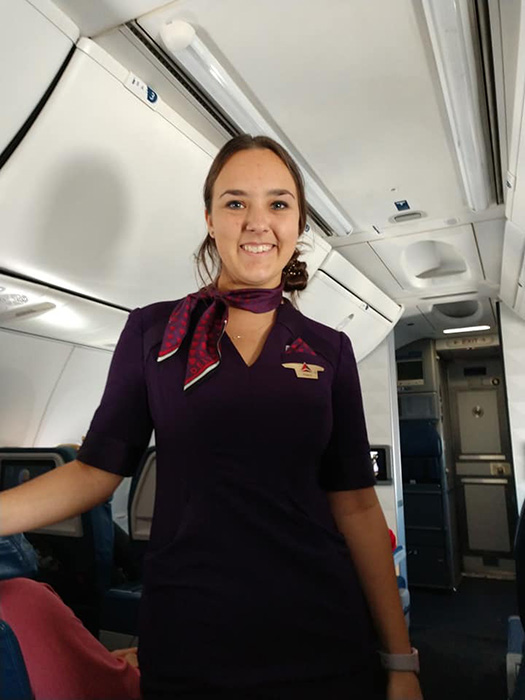 Mike found out that the person in the seat next to him was in fact Pierce's father, Hal Vaughan, and that this loving father had booked every flight his daughter would be flying so that he could spend time with her and so she wouldn't be alone on Christmas.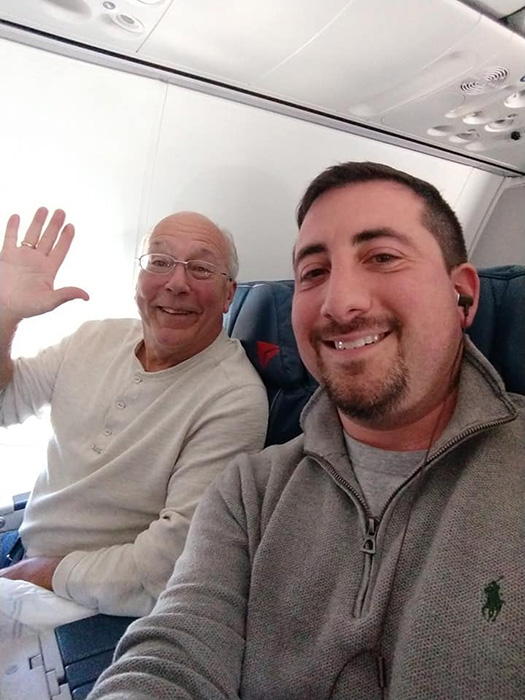 "I had the pleasure of sitting next to Hal on my flight back home. His daughter Pierce was our flight attendant who had to work over Christmas

☹️

. Hal decided he would spend the holiday with her. So, he is flying on each of her flights today and tomorrow around the country to spend time with his daughter for Christmas. ?. What a fantastic father! Wish you both a very Merry Christmas!" Mike shared.
Hal ended up flying on 6 flights during Christmas Eve and Christmas; all so that he could spend the holidays with his beloved daughter.
"While chatting with Hal, I mentioned I was heading back home," Mike said. "He then told me about his daughter working as our flight attendant and how he was along for the ride to spend Christmas with her. I was amazed and thought he was such a phenomenal father for going well out of his way to be with his daughter."
"Pierce is very sweet. She definitely knows now how great her dad really is," he added.



Hal had been recovering from a recent neck injury, so he struggled a bit to make it through all of the airports, but the staff and crew were very helpful and he was able to do it.
"He is still recovering from a neck injury from earlier in the year, which had left him quadriplegic for a period," Mike said. "This was his first trip since the accident."
Pierce read Mike's post online and shared it on her own page with the following note:
"Look ma we made it Kimberly Hal Vaughan! Dad's first trip using his benefits was a success! A special thanks to all of the patient, wonderful gate agents around the country and my perfect crew. He made it on every flight and even got first class RSW-DTW (Christmas miracle)."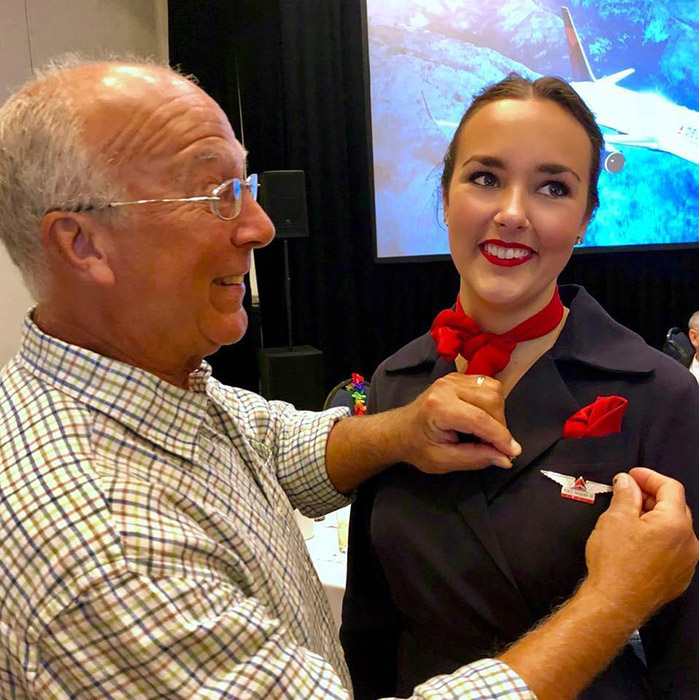 "Shoutout to Mike Levy for being a great first class passenger & helping us to understand how cool this actually is!"
Hal's gesture towards his daughter; to travel on 6 flights with her while he was recovering from an injury, with the sole purpose of simply spending time with Pierce for Christmas, shows us just how much he truly loves his daughter. Even though she's now an adult, Hal is still taking care of his baby girl.
You are Loved.
Please share kindness with others: when we share stories and examples of compassion and kindness, we inspire and encourage others to be kind and compassionate in their daily lives, making the world a better place for everyone.
See Also: Her Kindness On A Flight Is Gaining National Attention For All The Right Reasons