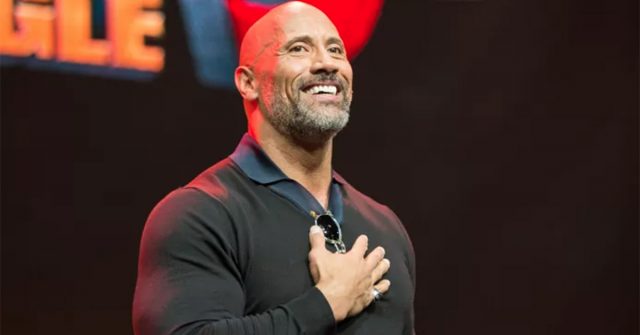 Dwayne Douglas Johnson, also known by his famous ring name "The Rock" is an American semi-retired professional wrestler, actor, and producer. Dwayne rose to the top of Hollywood as one of its highest paid actors through his strong dedication, work ethic, and incredibly kind heart.




Recently he's chosen to act in many positive and good feeling movies, and if you didn't already know, he was the voice of 'Maui' in Disney's incredible recent hit Moana. Dwayne Johnson has begun to urge people, mainly men, to not be ashamed or afraid of opening up about their struggles with depression. He said that we all go through the sludge, and that depression is something which never discriminates. "You are not alone" he also said.
The actor from "Jumanji: Welcome to the Jungle" opened up to his loving fans in an interview where he talked honestly about his struggles as a teenager after his dear mother attempted suicide, and also during temporary setbacks during his life.
"Struggle and pain is real," he said. "I was devastated and depressed."
Johnson hit a low point, he said, when injuries shattered his dreams of playing professional football. He was let go from the Canadian Football League within his first year of signing, and shortly after that, his then-girlfriend broke up with him.
"I reached a point where I didn't want to do a thing or go anywhere," he said. "I was crying constantly."
"Took me a long time to realize it but the key is not to be afraid to open up. Especially us dudes have a tendency to keep it in. You're not alone."




The famous star also mentioned that while he and his mother have "healed" after their own struggles, it is essential that people know that there are places where they can turn for help.
"We both healed, but we've always got to do our best to pay attention when other people are in pain. We have to help them through it and remind them they are not alone," the Rock said.
While on a press tour for his film "Rampage," Dwayne opened up about painful memories from his past. He posted a picture on Instagram of him standing in front of a tombstone on the set of his HBO show "Ballers."
In the caption of his post, Johnson wrote that the scene was about his character's brother committing suicide. "We've all been there on some level or another," he said. He explained that his mother attempted suicide when he was 15 by walking into oncoming traffic. Johnson said he pulled his mother to side of the road.




After seeing the massive support he received from his fans for talking about depression, he continued with this follow-up post.
Got tons of responses to this. Thank you. We all go thru the sludge/shit and depression never discriminates. Took me a long time to realize it but the key is to not be afraid to open up. Especially us dudes have a tendency to keep it in. You're not alone

— Dwayne Johnson (@TheRock) April 2, 2018
If you or someone you know is experiencing depression, encourage them to open up about their struggles, and let them know they are not alone, and that they are loved. We all experience difficult times in our lives, and it's important to let anyone and everyone know in their darkest moments that they are loved, and that help is available. Lifelines and counselors are always available to help and can make a real difference in helping our loved ones cope and get their lives back on track.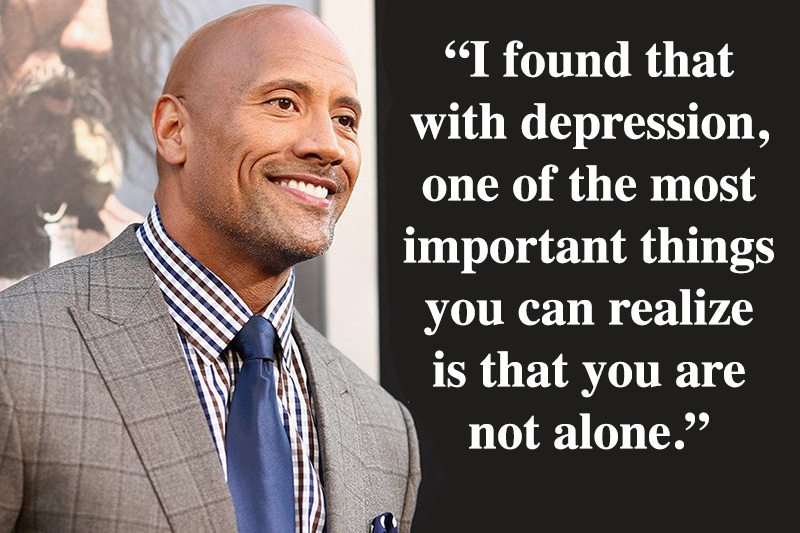 "I found that with depression, one of the most important things you can realize is that you are not alone."
You are loved.