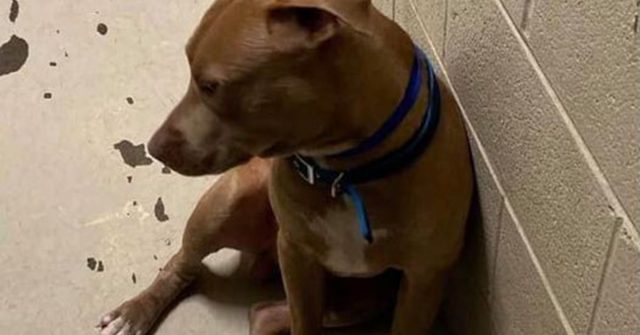 A deaf and sweet dog is back together with its owner after an animal shelter's act of kindness.
While Jessica Jade was working at the Santa Rosa County Animal Shelter in Florida, she saw a woman walk in crying. The woman asked if she could have her dog back, but said that she didn't have any money to get him out.
"This is Glock. This sweet deaf pup was at the shelter for almost two weeks," Jessica wrote in a post online. "Today a woman walks in the door holding some vet records; she is crying as she walks in. She says, through her sobs, 'Can I please have my dog? I don't have any money to get him out.'"
Animal shelters usually have fees for adopting and releasing dogs which include the cost of vaccinations and operating expenses. After Jessica understood the situation, she agreed to give the woman, named Rory, her sweet dog back, named Glock, free of charge.




"When I ask who her dog is, she continues to cry and beg, telling me she can't afford to get him out. I tell her, 'it's okay, we got you. You're getting your dog back.'"
Glock was so happy to see his beloved owner that he was jumping up and down with excitement. Jessica decided to also give Rory some free dog food and also a free neuter voucher.
"After processing some paperwork, we bring Glock back to her. He was jumping and prancing he was so happy to see her, and she was crying and hugging him. Their love and bond are deep. We provided her with some dog food and a neuter voucher, which she was grateful for."
Jessica learned that Rory also had some new kittens at home.
"We also learned she had some kittens at home who needed to be spayed and neutered, so we gave her vouchers for them, too," she wrote.
Jessica shared that she was happy to return a sweet pup back to his loving home.
"Glock wasn't a dog who needed rescue; he was a dog who needed to go back to the loving home he already had. Inflexible redemption fees and policies prevent animals from returning to their homes and unnecessarily add to shelter populations. Innovative shelters remain flexible to ensure as many positive outcomes as possible, ensuring animals go back to the families they belong to where they are already loved. I'm proud of Santa Rosa County Animal Services for being progressive, and ensuring positive outcomes as they understand the grand picture of lifesaving."



Jessica later visited Glock at his home and brought some toys, treats and dog food and said he is doing well.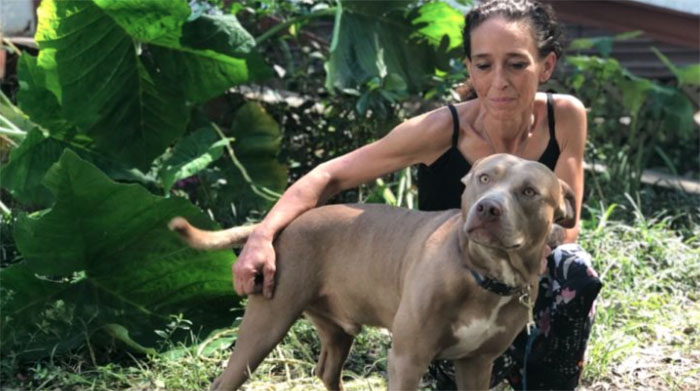 She decided to setup a GoFundMe for Rory and Glock, as their living situation is unstable, and she may have to leave her home. If inspired, donations can be made here.
You are Loved.
See Also: Rescue Dog Refuses To Let Go Of His New Owner's Arm On The Ride To His New Home