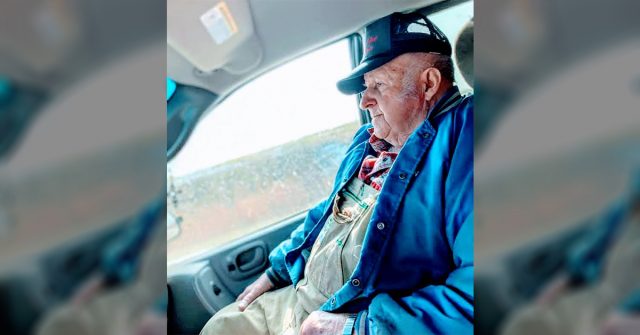 True love stories never have endings.
When 85-year-old Papa Joe asked his granddaughter, Alesha Nemechek, to take him shopping, she was grateful he asked. Her kind grandfather has been "slowing down" as he ages and his memory slipping, and she didn't want him to drive.
Alesha drove her grandfather to the store and patiently walked with him as he shopped, who with his cane, takes very tiny and slow steps as he makes his way through the store. She originally thought that he was just looking for something to do rather than needing to go shopping, but as he started to put certain items in the cart, she began to notice a deeply beautiful theme… and was moved to tears:
"My Papa Joe is 85 and has been faithfully married to my grandma for 60 years. His memory is slipping and he is really slowing down," Alesha explains.
"Today, he asked me to take him to Walmart because he wanted to get out of the house. I was thankful he asked because, as many of us know, he shouldn't be driving. I thought it would also benefit grandma to have the house to herself for a while, not having to worry about grandpa for a few hours."
"I watched him, cane in hand, taking the tiniest steps all around Walmart…I had no idea what he was after. I just thought he wanted out of the house. But as I observed each item he put in the cart, I noticed a theme. They were some of my grandma's favorite things."
"He got a bottle of her favorite soda. He carefully picked out a bag of her favorite grapes. He even bought her a small lemon pie…and then, my eyes welled with tears as I watched him hobble over to the fresh flowers and pick her the bouquet that had the most purple in it.?"
"On our way home, he insisted we stop and grab a sandwich to take home for grandma's lunch! May we all take a lesson from Papa Joe. Never stop being intentional!!!"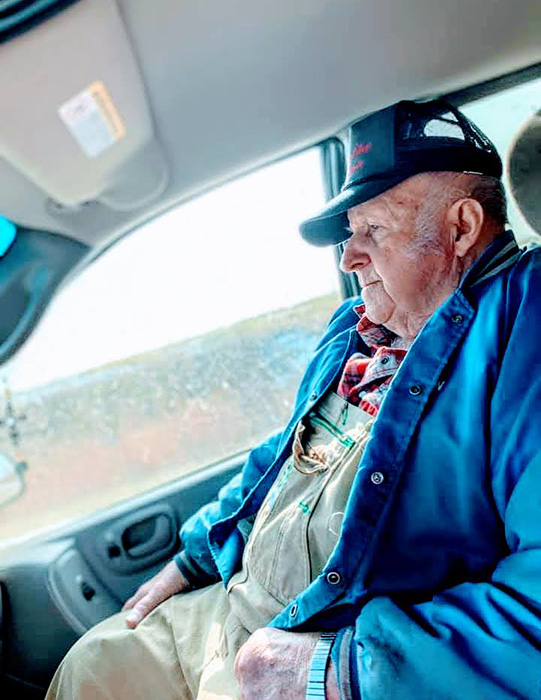 Papa Joe's simple yet beautiful act of love for his wife while shopping is touching hearts around the world.
"This just made me cry. What a beautiful story," wrote Sandra A.
"This is beautiful! My grandfather had Alzheimer's and when my grandmom had a stroke, he remembered enough to call my mom when it happened. We lived right down the street. All these years later it still pops into my head that he had "come back" for just a moment to help his love. Grandpa Joe is special <3 Bless him!" commented Peggy D.
"Everyone should have a Papa Joe to care so much about them. What a caring, generous heart." shared Gina P.
"God teaches us in the most amazing ways, doesn't he ?! God bless both your grandparents for keeping it going strong for 60 years!" wrote Susan R.
We hope Papa Joe and Alesha will be able to share many more beautiful shopping experiences together in the years to come.
You are Loved.
See Also: Photo of 96Yr Old Husband Feeding Wife With Alzheimer's Proves Life-Long Love Exists