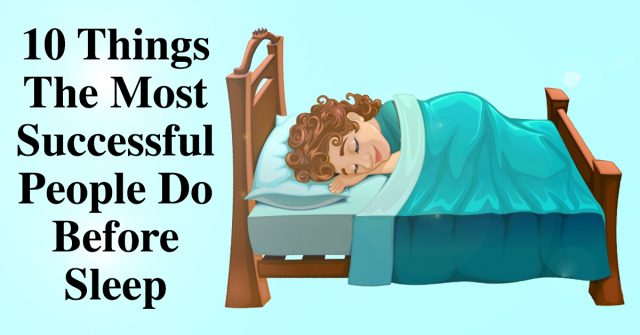 "We are such stuff as dreams are made on; and our little life is rounded with a sleep." – William Shakespeare
Most of us are captivated by success. We love reading success stories and learning how we ourselves can become successful. We especially love to learn the "tricks" of success. Think about how much money people have made through the production of success-related media, books, CDs, DVDs, classes, conferences…the list goes on.
Do you ever wonder what successful people do before bedtime? We asked this question ourselves, and found some of these bedtime habits very intriguing.




1. THEY READ
One thing behavioral experts have discovered is that reading is the very last thing a number of successful people do before going to sleep.
From business tycoons like Bill Gates; to national leaders like Barack Obama, to fashion designers such as Vera Wang – reading is considered a non-negotiable activity for many successful individuals.
2. THEY HAVE AN "UNWINDING" SESSION
One thing successful people rarely do before bed is work. Of course some are purebred workaholics and prefer doing work until the wee hours of night – but this is an exception to the rule.
To "unwind" is to do something not work-related; something relaxing, and there are many ways to do this.




3. THEY DO SOMETHING NOSTALGIC
Some people love to take a trip down memory lane. This helps them remember the important things in life and to stay motivated.
In order to be successful, one must learn to recognize when a break is needed.
4. THEY DAYDREAM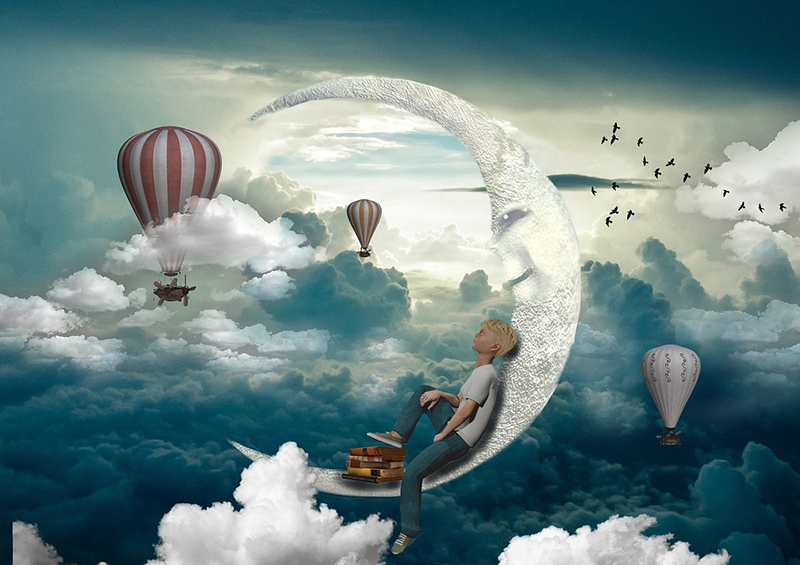 No surprise here. Many successful individuals cite daydreaming or mind-wandering as gateways that have brought them to the next level of success.
This is particularly true for creative individuals such as artists and innovators. Aside from this, people will daydream in order to find peace of mind or gain inspiration or wisdom.
5. THEY PLAN FOR TOMORROW
People that have achieved great success are known for their undeniably incredible work ethic – an attribute that often requires working above and beyond the normal routine. While they may not do anything too stressful before hitting the sack, they always plan for the next day.
Successful people understand this short planning time makes the flow of tomorrow's activities clearer and hassle-free.
6. THEY'LL UNPLUG FROM EVERYTHING
Avoiding heavy work, relaxing, and recharging often requires a complete disconnection from the phone, computer, tablet, or any other digital device.
Furthermore, researchers found that use of electronic devices prior to bedtime makes it harder to fall asleep – and a good night's sleep is an essential component of a successful person's life.




7. FAMILY COMES FIRST
For most people, including the very successful, family always comes first. Balancing their demanding work schedule and quality time spent with their partner, children, pets, etc. can be challenging at times, but it is of great value to them for good reason.
8. THEY PRACTICE GRATITUDE
Successful people take the time to ponder on or write down things that they appreciate in their lives. This is very important habit for successful people, as their day usually contains a large amount of challenging and stressful situations.
Too much stress breeds negative thinking, and a pessimistic outlook is not something that successful people can have in their lives.
9. THEY DECOMPRESS
As previously mentioned, the high demands on successful people mean that they often can't avoid many stressful circumstances. Any person that has been exposed to high levels of stress over a long period requires some duration of time for rest and recreation.
For some, this means going to the gym. Others like to do yoga, listen to relaxing music, or take a hot shower. The list is endless, but the goal is the same: decompression.
10. THEY ABSTAIN FROM ALCOHOL
While some don't completely abstain, and some choose sobriety, most successful people refuse to drink alcohol right before bedtime. Whether intentional or not, people abstaining from booze before bedtime improves their quality of sleep.
The National Institute of Health has discovered that drinking alcohol prior to sleep "robs people of deep sleep and REM sleep and keeps them in the lighter stages of sleep."
Have any of these tricks helped you become successful in your life? Let us know in the comments. Have a blessed day.