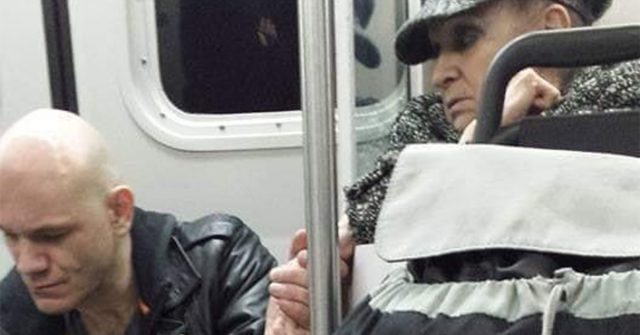 While riding the sky train in Vancouver, Canada, Ehah Taha saw an elderly woman lovingly comfort a tall man who was shouting and yelling.
"I saw the most incredible display of humanity on the sky train," Ehah shared in a post online.
While sitting in her seat, a large man around six feet five inches tall began yelling, cursing and shouting on the train. He was pacing back and forth, and his movements were "erratic," so Ehah concluded that he must be suffering from either drug abuse or some sort of mental illness.
"A six foot five man, suffering from drug abuse and\or mental health issues, was being very aggressive on the bus with erratic movements, cursing, shouting, etc."
As passengers stood by in fear for several minutes observing the man's behavior and hearing him yelling, a loving elderly woman who was seated nearby reached out her hand and held the man's hand. She held it and looked compassionately at him, and soon after the man sat down next to her, and calmed down… with tears in his eyes.
"While everyone sat scared, this one seventy year old woman reached out her hand, tightly gripping his hand until he calmed down, sat down silently, with eventual tears in his eyes."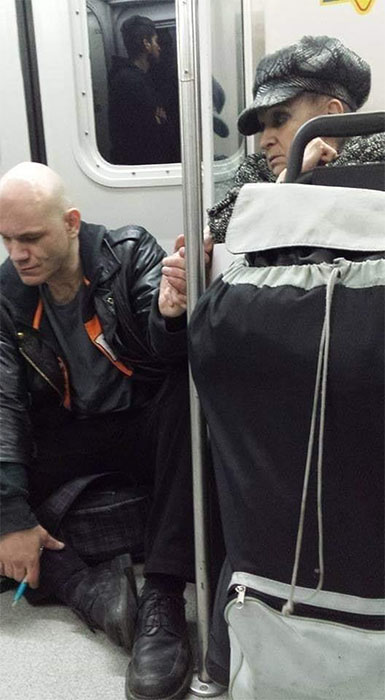 Ehah spoke with the woman afterwards and learned that she is 70-years-old, is a mother, and could sense that he just needed someone to lovingly connect with him.
"I spoke to the woman after this incident and she simply said, "I'm a mother and he needed someone to touch." And she started to cry."
"Don't fear or judge the stranger on the bus: life does not provide equal welfare for all its residents."
You are Loved.
View this post on Instagram
Related Stories:
Instead Of Getting Angry At A Driver Who Gave Him The Finger, He Decided To Respond With Love
Kind Stranger Paid For Woman's Gas After She Yelled At Him For No Reason
Patton Oswalt Transformed An Angry Twitter User's Life By Raising Money For His Health Condition
See Also: 
Homeless Woman Fell Asleep Then Suddenly Every Customer Took Turns Secretly Giving Her Money
3 Teenagers Pull Over And Help Homeless Man, Hasn't Been Covered By Media. Let's Thank Them
This Kind Man Lovingly Gave His Shoes To A Struggling Homeless Man On The Bus, Then Walked Home Barefoot
Elderly Woman Living In Car With Dogs Now Has A Home After Kind Women Called On Neighbors For Help
Teacher Starts "Gentleman's Club" To Teach Life Lessons To Children Without Fathers In Their Life