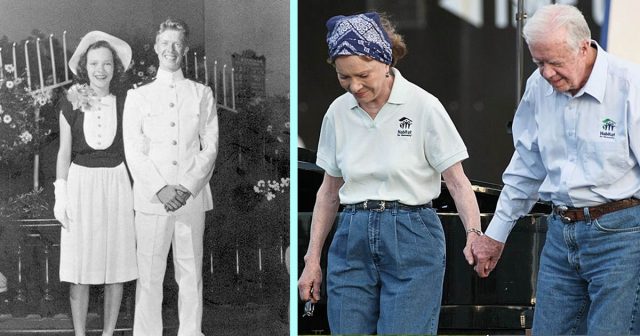 After 75 happily married years together, former President Jimmy Carter, 96, and his wife Rosalynn Carter, 93, are the longest married presidential couple in American history. The compassionate couple, who have spent a large amount of their retirement years building houses for the homeless through Habitat for Humanity, have become more and more respected and appreciated as the years go by.
The couple gained the title after surpassing the previous record of 73 years and 111 days held by former President George H.W. Bush and former first lady Barbara Bush.
"The best thing I ever did was marrying Rosalynn," Jimmy Carter said. "That's a pinnacle in my life."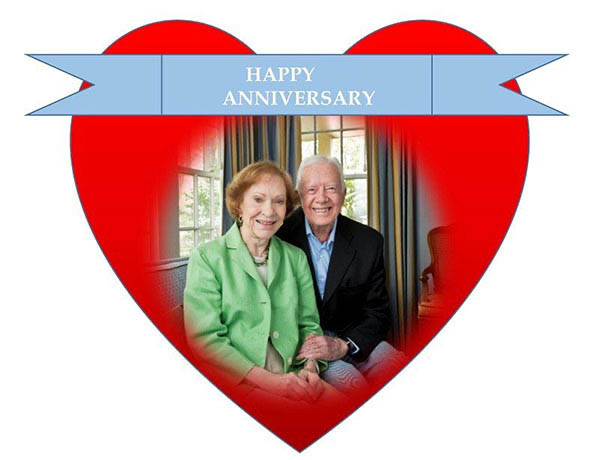 The Carters were married on July 7th, 1946, in their hometown of Plains, Georgia. Jimmy had just graduated from the U.S. Naval Academy at 21 years old, and Rosalynn was 18. The two grew up as neighbors and Rosalynn was best friends with Jimmy's younger sister Ruth.




When asked 'What makes a marriage last?', Jimmy revealed: "I'd known Rosalynn since the day she was born, because we were next-door neighbors." He also said he "just felt compatible" with Rosalynn.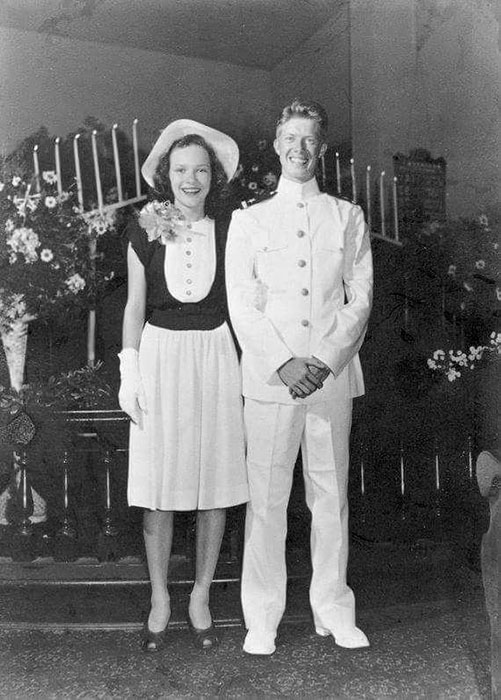 Rosalynn described when she first fell in love with Jimmy; after seeing a photo of him in uniform on Ruth's wall.
"I always said I fell in love with a photograph of him on (Ruth's) bedroom wall," Rosalynn admitted.
Jimmy remembers their first date as if it was yesterday.
"She was beautiful and innocent, and there was a resonance. We rode in the rumble seat of a Ford pickup – Ruth and her boyfriend in the front – and I kissed her on that first date. I remember that vividly," he said.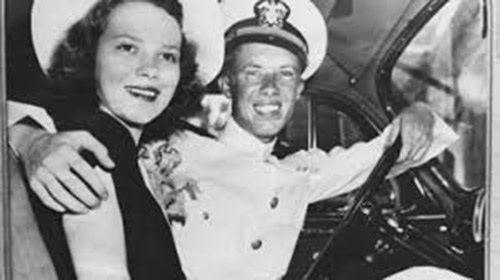 Jimmy knew he wanted to marry Rosalynn.
"I never was doubtful about her, and that Christmas, I told her I loved her and asked her to marry me," Jimmy explained.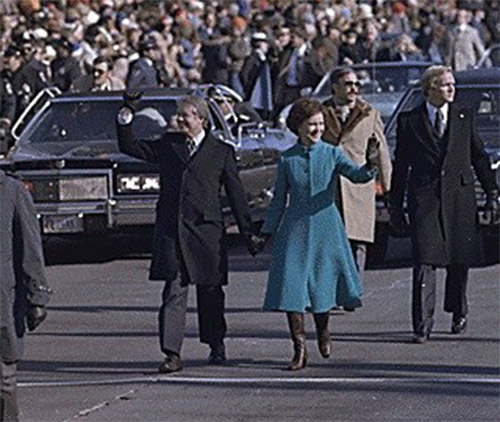 The couple have four children, and Rosalynn shared how Jimmy has always been her constant source of love, support and encouragement in their marriage.
"Jimmy has always thought I could do anything," Rosalynn shared. "Always. And so I've done everything, I campaigned all over the country. I've done things I never dreamed I could do."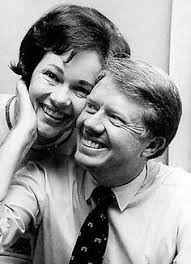 The couple have also been compassionate supporters and volunteers for the charity Habitat For Humanity for decades. Habitat For Humanity is a charity which builds homes for the homeless and for people in need in over 70 countries worldwide.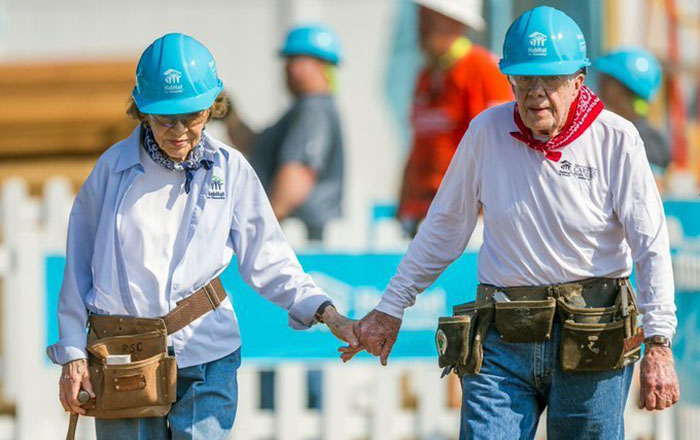 Jimmy and Rosalynn have their own division within Habitat For Humanity called The Jimmy & Rosalynn Carter Work Project, which is an annual home building event that provides funding and organizes volunteers to build homes for those in need. The Carters have personally helped 4,390 families move into safe and affordable shelter in 14 countries and have organized 104,000 volunteers to help their cause; as they build homes alongside the former President and First Lady. Even though the lovely couple are in their nineties, they still volunteer and help make a difference.
"My faith demands that I do whatever I can, wherever I am, whenever I can, for as long as I can with whatever I have to try to make a difference," Jimmy Carter said.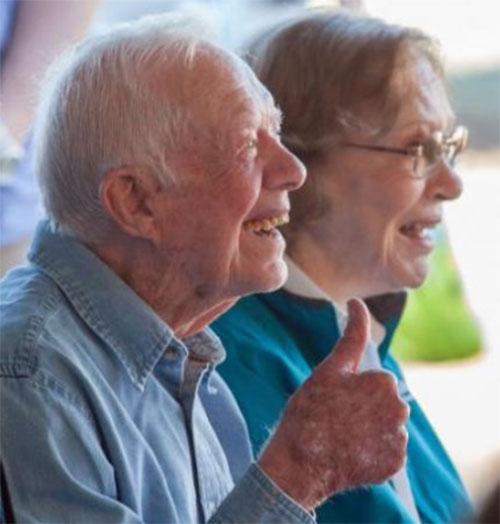 The couple says that their faith has helped to keep them together.
"We read the Bible together every night," Jimmy said. "And when I'm overseas, or when Rosalynn is traveling, we still read the same chapter, even though we might be five thousand miles apart. We share the same text, and it keeps us connected."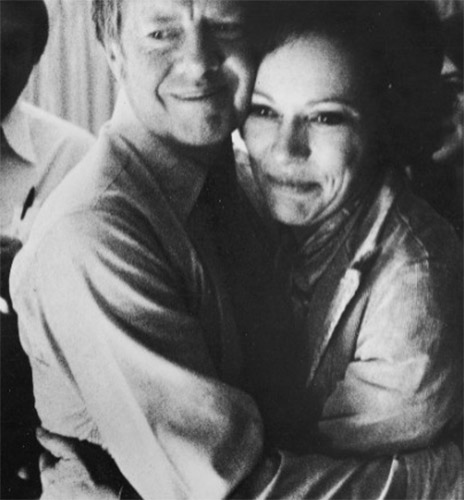 The Carters have happily spent seven decades together in loving marriage, with four children, 12 grandchildren, 14 great-grandchildren and an ongoing cause of compassion and charity work to live for. Happy 75th wedding anniversary to Jimmy and Rosalynn Carter!
Watch this video of the wonderful work Jimmy and Rosalynn do with Habitat For Humanity:
You are Loved.
Subscribe for free to Understanding Compassion on Youtube and help us make the world a kinder place.
See Also: Elderly Woman Living In Car With Dogs Now Has A Home After Kind Women Called On Neighbors For Help