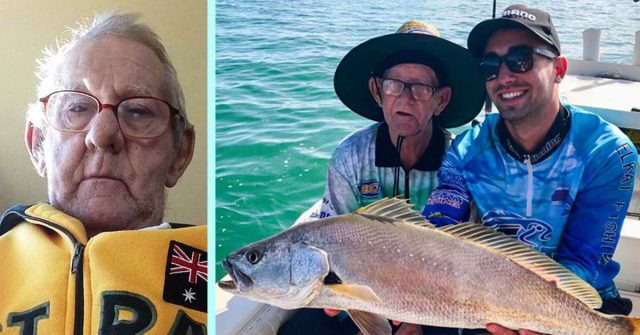 After his fishing buddy passed away, 75-year-old widower Ray Johnstone posted a classified ad that broke hearts all over the internet. A 22-year-old who also loved fishing, Mati Batsinilas, was moved by the sweet man's advertisement and decided to reach out to him.
Ray loves fishing, and missed his friend, yet without a current social circle he thought that the best way to find a new fishing buddy was to post an online ad.
Ray's advertisement explained a bit about himself and that he was hoping to find another fishing mate.
"I'm a widowed pensioner who is looking for a fishing mate," he wrote on Gumtree. "My previous fishing mate is now deceased. I am a land based fisherman. I have all the gear for all types of fish that is required for land based fishing."
"What I want is a fishing mate in a similar position to myself who also wants someone to go fishing with. I am willing to share all costs eg. petrol, bait, and should you happen to own a boat willing to pay all ramp fees, but happy if you are also a land based fisherman. If interested contact me either at my email address or phone me to arrange a meeting to see if we could get along with each other. Thanking you, Ray Johnstone. PS I live at Lewiston, South Australia."
22-year-old Mati Batsinilas was one of the first to comment on Ray's ad.
"When I read it I thought it was a heartbreaking story so I commented on it, but I never thought it would ever get to Ray," Mati said.
Thousands of people online wanted to also make sure Ray was taken care of and that he could find his new fishing buddy. The ad was viewed more than 60,000 times, and many wanted to see Ray and Mati connect.
"When I woke in the morning after posting the comment it had 1,600 likes and more than 500 messages in my mailbox on Facebook," he said. "Everyone was trying to get Ray and I hooked up together to do this trip."
Mati offered to take Ray on an all expense paid fishing trip to Stradbroke Island with him and his family. Ray humbly accepted Mati's kind offer and they had a lovely trip which included deep sea fishing, four wheel driving, sightseeing and a chance to relax.
"Ray accepted my offer to come relax with me and my family for 3 days on an all expense paid trip," Mati shared. "The trip was based off what we would do as Bats brothers….. only this time, we had a couple of extra brothers, Ray and his grandson Ivan. Whilst on the island we covered four wheel driving, sightseeing, fishing, swimming, chats with the locals and the best of all… just relaxing and chatting like mates." 
"Once you reach a level of maturity in life, age should only be a number. My respect for Ray is obviously very high, but I treated him exactly the way I would have treated one of my 22 yr old mates."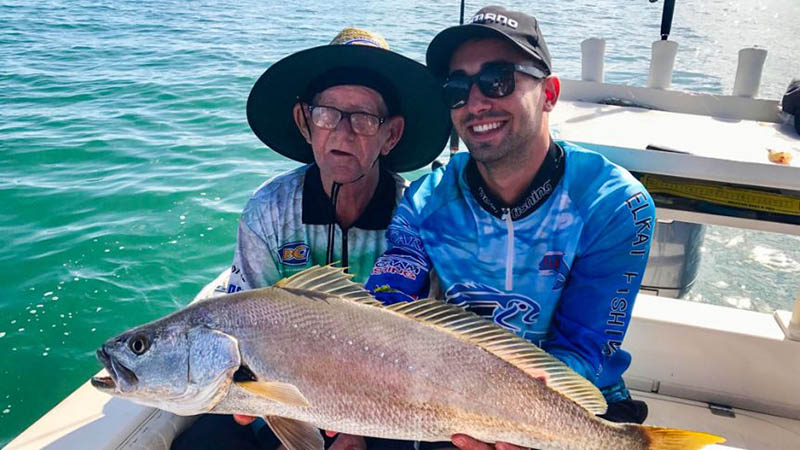 Mati shared that while many people thanked him for what he did, he felt that he received a lot of value from his time with Ray, and that they are planning to go fishing again.
"We joked around, we payed each other out and we had a few beers. My goal out of this was to make Ray smile, and I feel I accomplished that the second I shook his hand at the airport. I have had over 2 thousand messages from people all over the world thanking me for what I am doing and telling me I've changed that gentlemans life…. the truth is guys. Ray changed my life. The trips that I once took advantage of and didn't realize the value of, I now look at with a new set of eyes. What we are fortunate to be able to do is amazing. We live in the best state in the world and are lucky enough to have mates right up and down the Queensland Coast. Is this journey with Ray over? Definitely not. Ray has already invited me to go fish with him down in Adelaide and we are in the process of working out the when."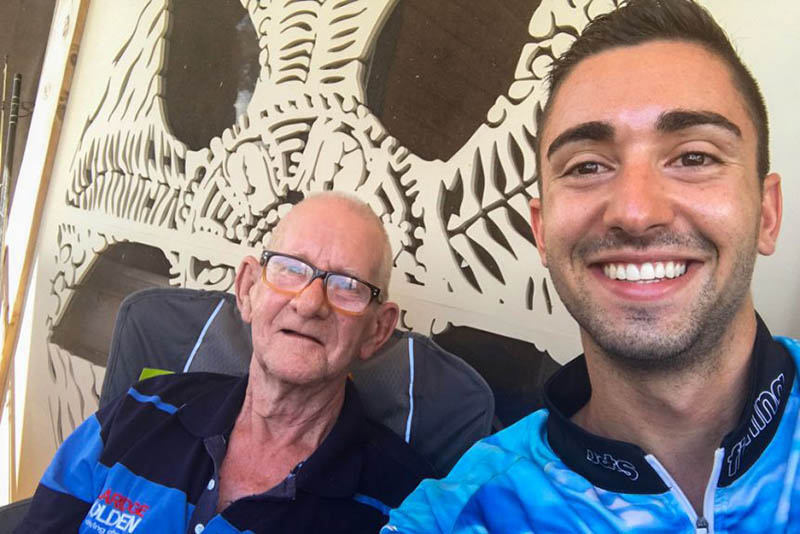 "It's so good to see him smile," Mati said.




Ray shared that he really enjoyed himself.
"It was a really good day," Ray shared.
After their lovely fishing vacation, Ray came home to find dozens of others wanting to also connect with him and to arrange fishing trips together. He no longer has to worry about fishing alone, as his community answered his call with plenty of love and compassion to spare.
You are Loved.
See Also: Kind SNL Star Michael Che Pays Rent For All 160 Residents Of His Grandma's Apartment After She Passed From Covid
Subscribe for free to Understanding Compassion on Youtube and help us make the world a kinder place.