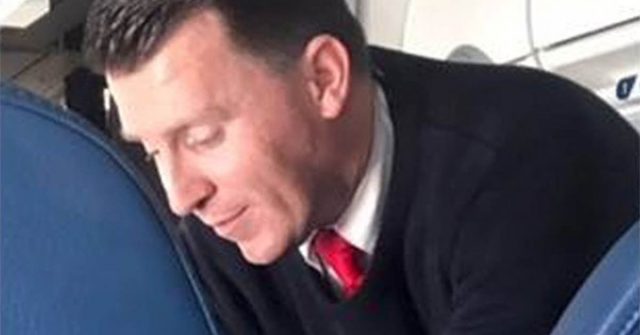 When Sharon Radcliffe was on a Delta Airlines flight from Detroit to Nashville, the kindness shown by a flight attendant to an elderly woman with Parkinson's disease deeply touched her heart.
"Friends…. this is Jeffery Jones," Sharon wrote in a post online. "He was a Flight Leader on Delta Flight 2721 from Detroit to Nashville earlier today! Wow WHAT A GUY!"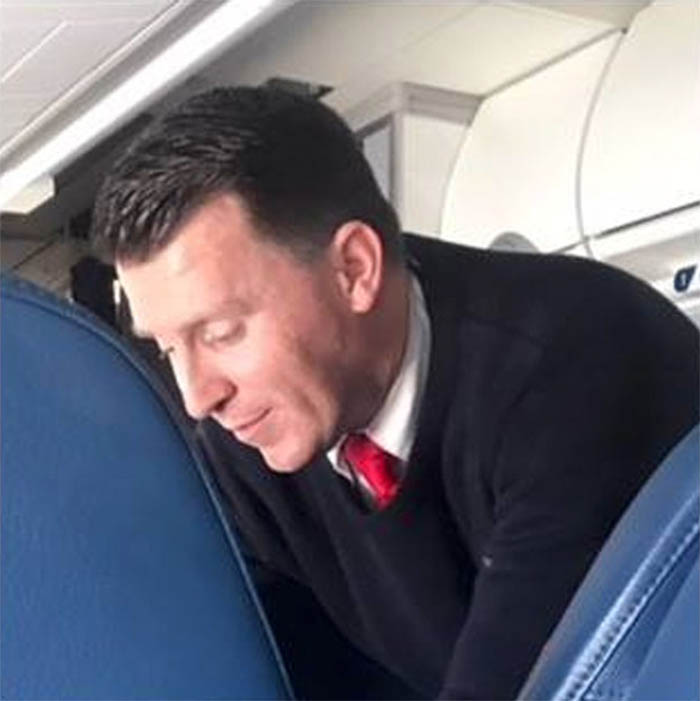 Jeffrey had noticed an elderly woman with Parkinson's shaking as she sat in coach, sitting tightly next to other passengers. Parkinson's disease affects the central nervous system and often causes uncontrollable tremors and shaking, and those affected often have trouble walking and keeping their balance.
"He noticed that a lady in coach class had Parkinson's disease and without blinking an eye, he went to her and guided her, by the hand, to a free seat in first class! Like WHAT????"




Jeffrey didn't only give the woman a comfy seat in first class, but for the entire flight, he spent time checking in on her, helping her up and walking her hand-in-hand to the restroom when needed.
"For the ENTIRE flight I could see him checking in on her, patting her back, helping her get up, walking her (holding hands) up and down the aisle and generally "mother hen-ing" her. I asked him if he needed help taking her to the bathroom; he told me 'I GOT THIS'!"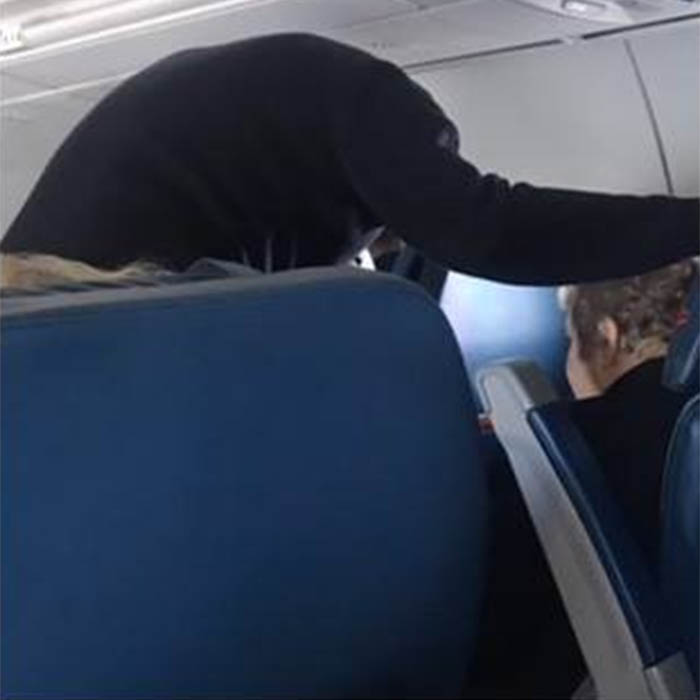 While offering to help Jeffrey, Sharon learned that his own grandmother also had Parkinson's.
"He told me his grandmother had Parkinson's and that he was all good, but that he very much appreciated my offer for help."
The gentleness and kindness Jeffrey showed to the elderly woman brought tears to Sharon's eyes, as her mother was also recently diagnosed with Parkinson's disease.
"As I sat in my seat, I literally had tears in my eyes. When I got off the plane, this is what I told Jeffrey: "I am a nurse, and I am so impressed with how you took care of that lady. My mother is a very young 70 years old and is a newly diagnosed Parkinson's patient. I hope one day someone treats her as well as you treated that lady!" she wrote
"PLEASE SHARE THIS FAR AND WIDE so that people and #DELTA can know they have a SUPERSTAR working for them!"
Thousands of hearts have agreed with Sharon that Jeffrey is both a kind and an outstanding flight attendant.
"Beautiful. My husband is on the last stage and I can't thank the people enough who are kind and understanding to him. Delta, you have angels," commented Maureen B.
"The world needs more of this," wrote John L.
"I [have] good things [to say] about Delta too. Last year I was flying and I needed assistance because of my neurological disorder. Like always, airport attendants take me to the gate and are there to pick me up when I land. Well this time, the attendant wasn't there with the chair, so the pilot went up the walk way, got the chair for me, and pushed me up front until the attendant showed up. There are still some good people in the world like Jeffery Jones taking care of this lady," shared Rita J.
"Unless you have Parkinsons or live with someone who does, you cannot know the depth of the loss of dignity these people experience. Kindness will go a long way to help those afflicted with this disease. God bless your kindness," wrote Ellen A.
You are Loved.
Subscribe for free to Understanding Compassion on YouTube and help us make the world a kinder place.
Related Stories:
Kind Stranger Gave His First-Class Seat To An 88-Yr-Old Woman Who Had Never Flown First Before
Her Kindness On A Flight Is Gaining National Attention For All The Right Reasons
Struggling Mother Helped 3 Times In One Day By Different Strangers At Airport
Kind Flight Attendant Sat By Worried 9-Yr-Old For 30 Min During Turbulence And Let Her Hold His Arm
View this post on Instagram