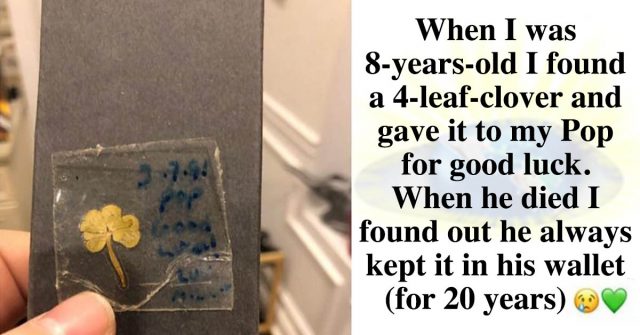 Dads are really special and important.
One child found out how much they meant to their Dad after learning he had treasured their gift and carried it around with him for more than 20 years.
"When I was 8-years-old I found a 4-leaf-clover and gave it to my Pop for good luck. When he died I found out he always kept it in his wallet
(for 20 years)"




In Queens, New York, Eumine Choi was walking home in the rain, and saw a well-dressed father completely soaked as he held an umbrella over his son to keep him dry.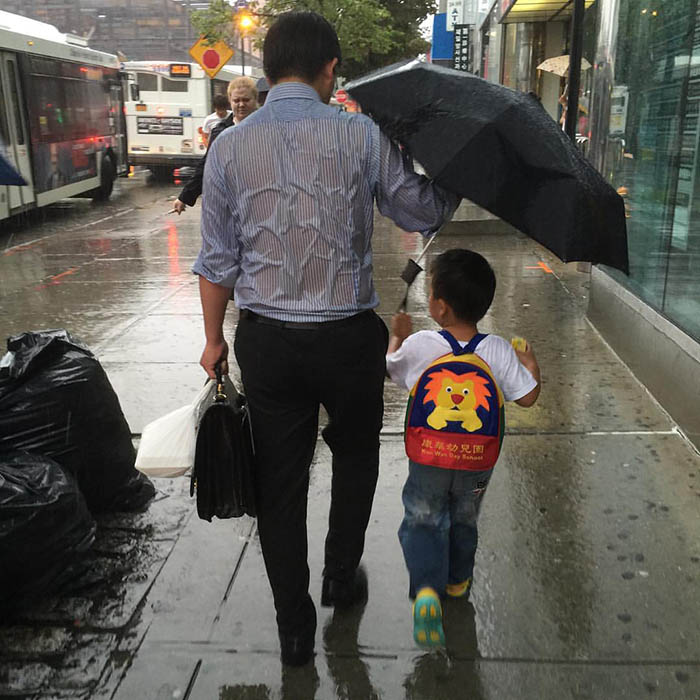 "I walked outside my building, opened my umbrella and as I look[ed] up, there it was," he said. "A dad that didn't care about his leather briefcase or his clothes, but his son…It reminded me of my dad and all the times he put me before him."
"Hope the son just grows up to realize how lucky he is… Pay it forward."
Many inspired hearts have also shared personal stories about how loving their dads were:
"My dad was a fireman and picked me up from school in a fire engine once."
"I sat in my dad's living room reading one night while he watched television. An hour passed before I realized it, and I felt bad for not speaking during that time. I asked if he was OK, and he said yes. Then I apologized for not talking more. "Carmen," Dad replied. "Talking is like ketchup. If you like the meat enough, you don't need the ketchup—and if you like the company enough, you don't need the conversation." My dad never earned a college degree, but he was the smartest person I ever knew."
"One time we went to Universal Studios and my dad took me on The Hulk roller coaster even though he knew it would make him sick. I was afraid of coasters at that point and he sacrificed himself because he knew I would never go on the ride without him."
One thing is for certain: a Father's love for his child is forever.
You are Loved.
See Also: Proud Dad Moment: His Kind Sons Asked Him To Stop Car So They Could Help Man In Wheelchair Shovel His Sidewalk
Subscribe for free to Understanding Compassion on YouTube and help us make the world a kinder place.