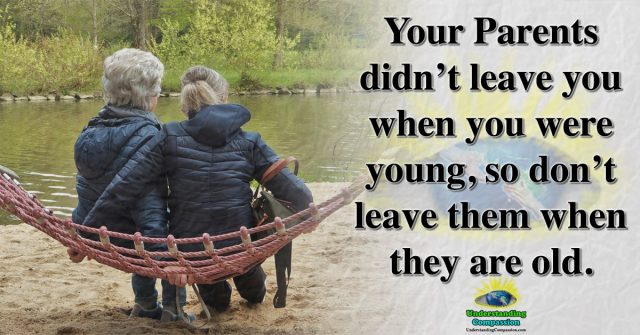 Inviting Mom and Grandma over for dinner may actually help them live longer and increase their overall quality of life, a new study found.
Researchers at the University of California, San Francisco found that loneliness plays a large role in the decline so often associated with old age. The study followed 1,600 adults, with an average age of 71. Despite controlling for socioeconomic status and health, the lonely consistently held higher mortality rates. Nearly 23% of lonely participants passed within six years of the study, as opposed to only 14% of those that reported adequate companionship.




The study showed just how important it is to stay in contact with one another as we age. Social isolation can affect parents and grandparents after their children leave the home or move away to another location. As most parents spent a majority of their lives taking care of their children, rather than socializing with friends, many of their friendships were often left on the sidelines. It can now be difficult for them to find consistent companionship after their children are grown, and many become socially isolated.
"The need we've had our entire lives – people who know us, value us, who bring us joy – that never goes away," Barbara Moscowitz, senior geriatric social worker at Massachusetts General Hospital, explains.
Parents also tend to prioritize family relationships as they age. Stanford University psychologist Laura Carstensen developed a well-known theory related to this called "socioemotional selectivity," where when people sense their remaining time growing brief, they shed superficial relationships to concentrate on those they find most meaningful.
The elderly place great value in close relationships, often even more so than their children and grandchildren. It can be difficult to understand how much love a Mom, Grandma, Dad or Grandpa has for their children and grandchildren, but it is a LOT, and we often don't really get this until we have children of our own.
Socializing with Mom, Grandma or an older friend can be fun, as the older generation tends to have highly developed relational skills since they've had a lifetime of practice.
"They're pretty tolerant of friends' imperfections and idiosyncrasies, more than young adults," Rosemary Blieszner, a professor of human development at Virginia Tech explains. "You bring a lot more experience to your friendships when you're older. You know what's worth fighting about and not worth fighting about."




Beyond inviting our older relatives and friends over for dinner, it's important to encourage elderly friendships. Despite popular belief, older folks tend to gain new friends and gain companionship also by living in independent or assisted living environments. These living arrangements provide more ways to mingle, to connect, to socialize and ultimately, to thrive.
Spending quality time with Mom, Dad, Grandma and Grandpa helps them live longer, and it benefits us as well. They get the companionship and conversation with loved ones that is so crucial to their deep emotional needs, and we get to hear their wonderful stories, to learn from their experiences, and we get to share in their warm smiles and big hugs.
If you haven't talked with your Mom, Dad, grandparent or another older friend in a while, consider having them over for a meal or doing something together. Small things like this will help them appreciate life more, and will help them stay around a bit longer.
You are Loved.
See Also: Study Finds That Sisters Protect Siblings From Depression