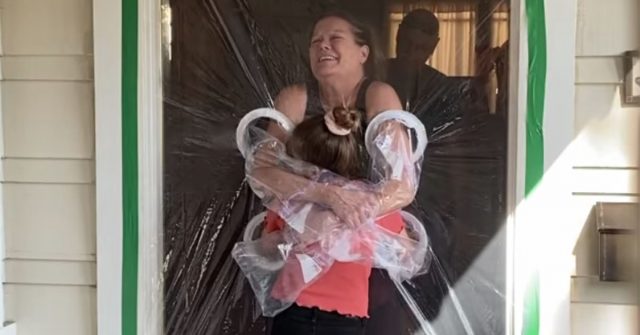 As the world has been in quarantine and people have been staying at home in order to prevent the spread of the coronavirus, many have been dearly missing their loved ones. After being apart from her grandparents for more than a month, one sweet girl figured out how she could give her grandparents a hug without putting their health at risk.
Paige Okray of Riverside, California, created a sealed doorway out of a shower curtain and installed airtight arm holes for herself at her height and for her grandparents at their height. As California has extended the necessary stay-at-home order to July, hugs with family are indeed something to be treasured.



The smile on her grandmother's face shows how deeply she appreciated this thoughtful gift from her granddaughter.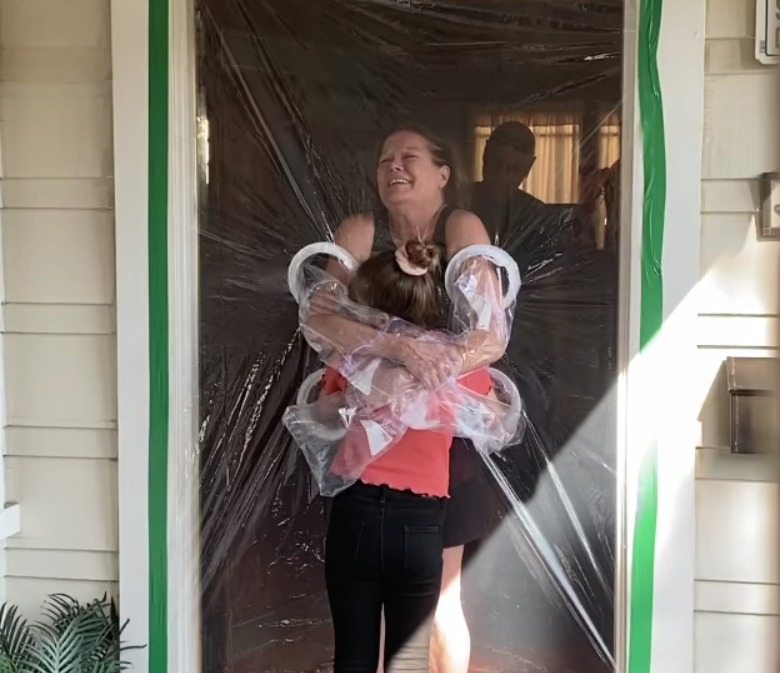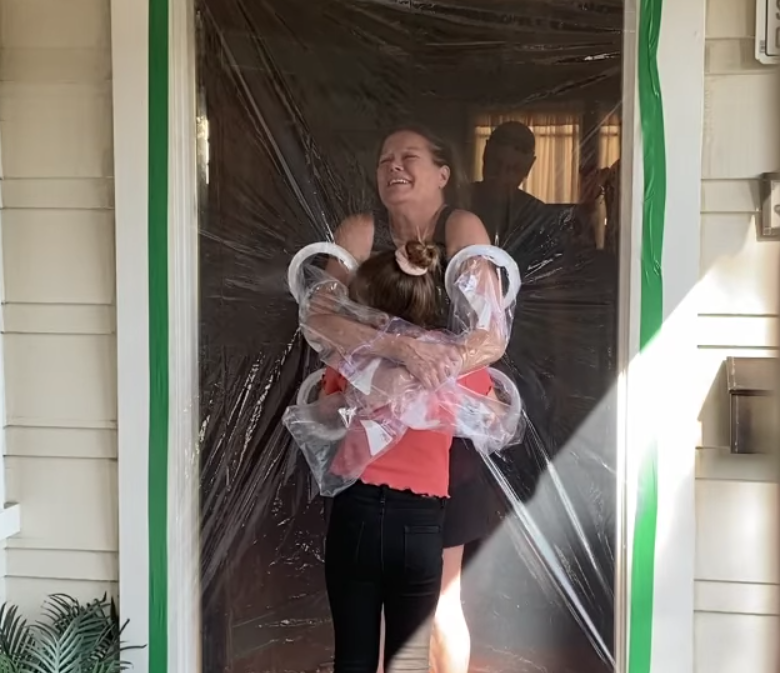 "She put together a list and she designed it so she could hug nana and papa.." Paige's mother, Lindsay Okray, wrote in a post online. "This girl is so freaking amazing ❤️ and we were so happy to be able to hug them!!"
Paige's mother is a nurse in the COVID-19 unit at Riverside Community Hospital, so she has been highly trained in how to practice social distancing safely and effectively. As her daughter worked on the "hug curtain", she was able to help her by inspecting it and making sure it indeed was completely airtight and would keep Paige's grandparents protected.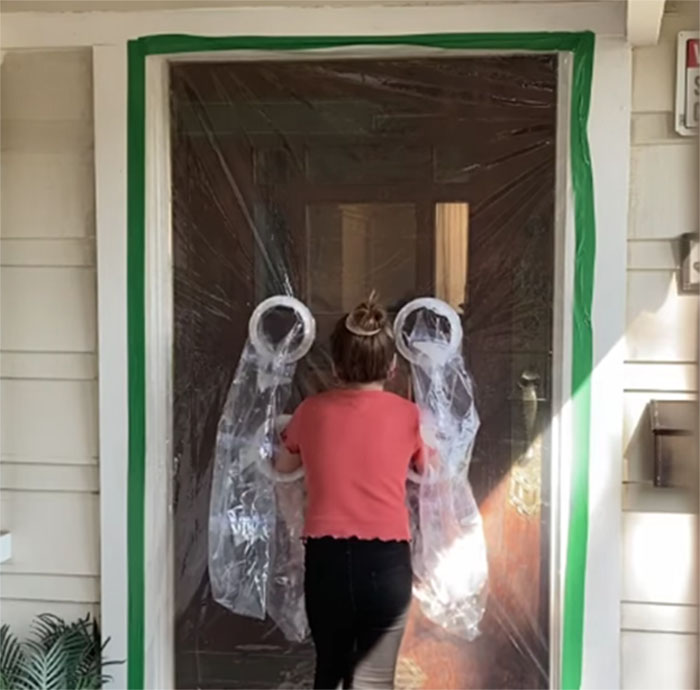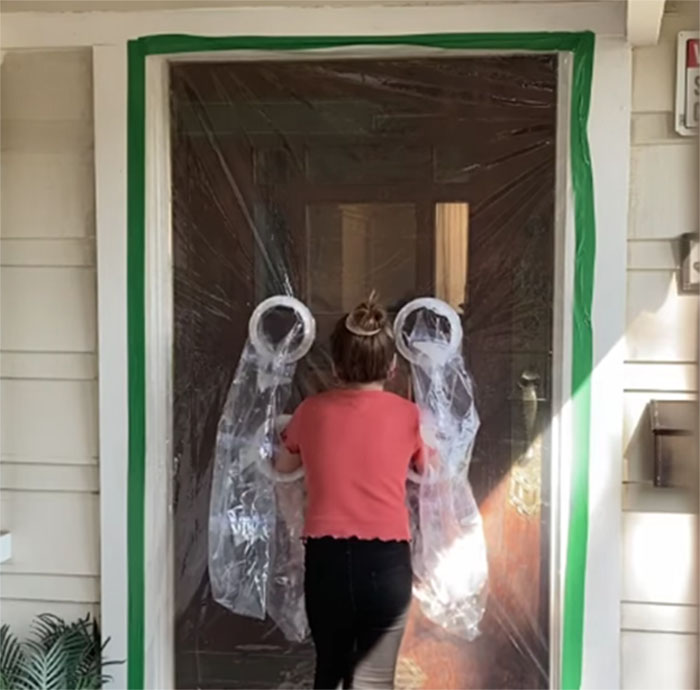 "She came up with the idea, she laid it out in the family room and spent multiple hours working on it," her mother explained.




Paige used a clear shower curtain, ziplock bags, a hot glue gun and disposable plates to create the "hug curtain." She was inspired by a video she saw online of a person making a similar style blanket which allowed them to hug family members.
After she had plenty of warm hugs from grandma, grandpa made sure he got to hug his granddaughter as well.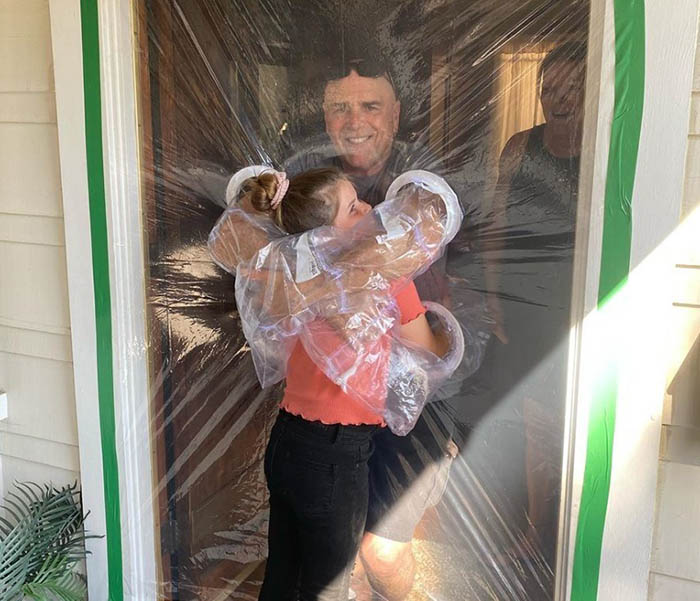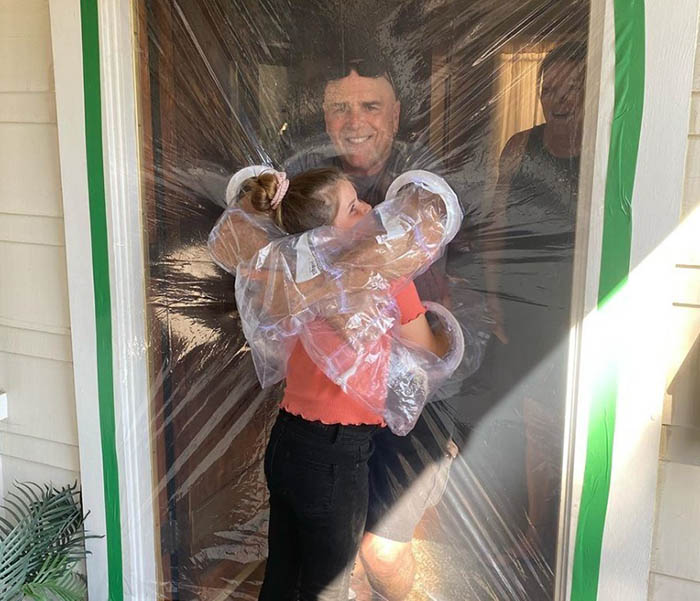 With Paige now able to safely hug her loving grandparents, the quarantine has become a little more bearable, and quite a bit more filled with love.
You are Loved.
Watch this video of Paige hugging her grandparents through the "hug curtain":
See Also: 84-Year-Old Grandmother Apologizes For Having To Wear Nightgown In Front Of Grandson, So He Joined Her