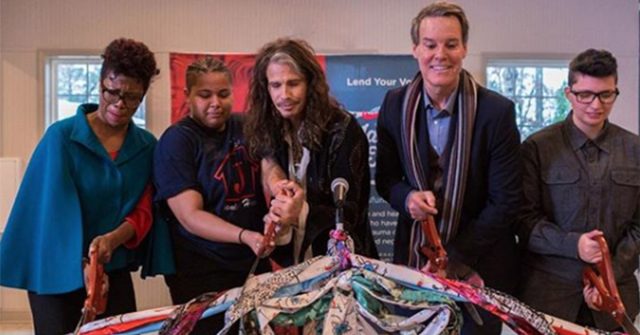 "This does my heart and my soul good, this is real," leader singer of Aerosmith, Steven Tyler, 70, said in reference to his charity Janie's House.
Steven donated $500,000 to help open Janie's House; a facility in Memphis, Tennessee, for girls who have been abused, neglected and are in need of a safe home. The home is the second of it's kind run by the compassionate organization Youth Villages, which provides support for families with emotional, mental and behavioral problems.




Steven's foundation, Janie's Fund, was created to bring about more awareness of the current levels of abuse and neglect that children face, and to generate financial support to "ensure that girls receive the most effective services available to help them overcome the trauma and pain of abuse," the foundation's website explains.
Steven said he visited a treatment center to spread some cheer and realized at that moment that he wanted to really do something to help the abused girls he was meeting. "All the girls I met had been abused either physically, mentally, verbally, you know. At least 90 percent of them all," Steven said.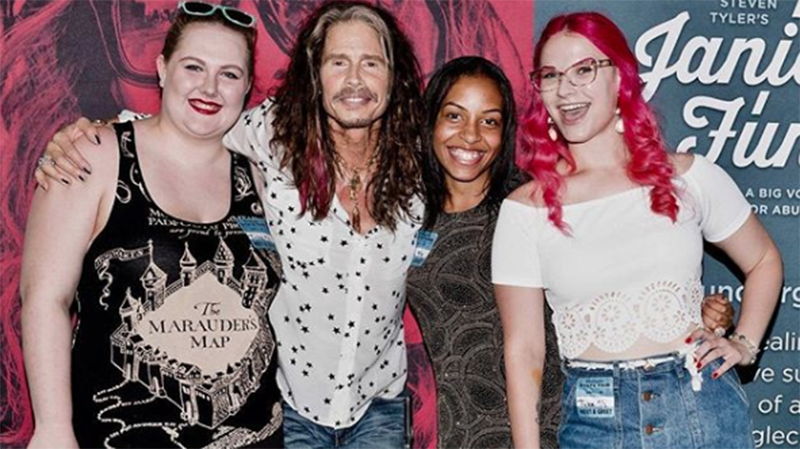 The opening ceremony was attended by girls who now live at Janie's House. "The reason that I am at Janie's House is because I experienced sexual abuse at the age of 3," said one of the girls, now 14.
She explained that Janie's House has changed her life. "Through Janie's House, I can learn a lot about my past and learn I was not the only one that had been through the same problems," she said.




The house and its name were inspired by Aerosmith's 1989 hit, "Janie's Got a Gun," written by singer Steven Tyler and bassist Tom Hamilton, about a young girl who is abused by her father. The compassionate Janie's House today will serve to help many of the girls in Tennessee who are trying to rebuild their lives after suffering from heartbreaking abuse.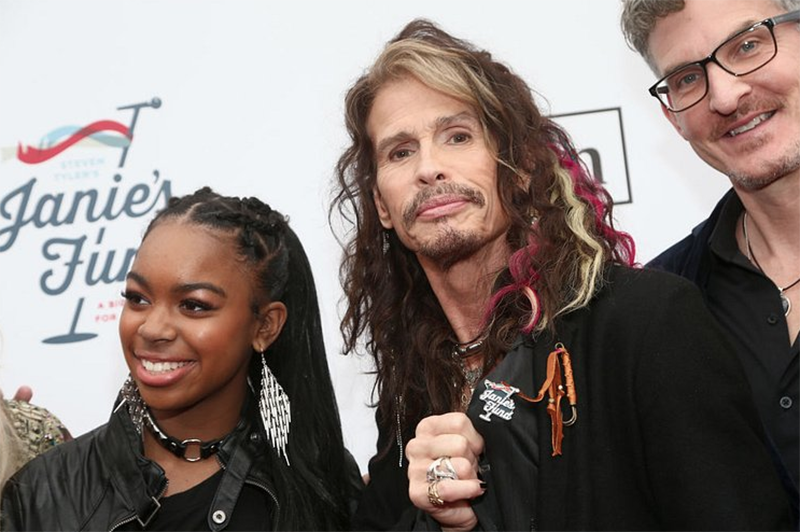 Janie's Fund, which helps raise money to build and maintain these wonderful safe-homes, has raised roughly $4 million. Steven opened the first Janie's House in Atlanta back in 2017, and is loving how much it's helping the children, teens and families.
"I'm gonna bring this Janie's Fund with me wherever I go. It's like a dream come true," Steven said.
If you're inspired to support Steven Tyler's compassionate cause, Janie's Fund has opportunities to donate and to create fundraisers which will help the abused and recovering girls living at Janie's House.
You are Loved.
See Also: Domestic Abuse Survivor Is Able To Smile Again After A Dentist's Act Of Kindness