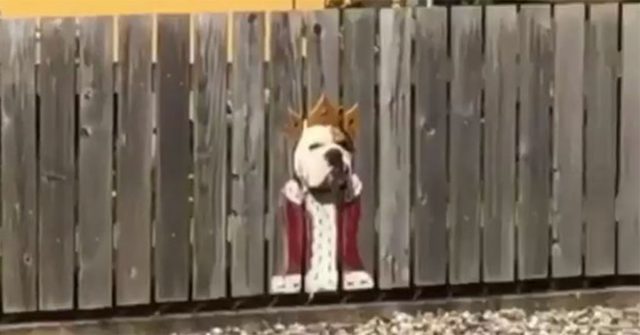 People are loving this hilarious bulldog who sticks its head through a painted fence and appears to be royalty while staring at people and cars passing by.
Someone posted a video of the funny bulldog in Gråsten, Denmark, and it has since been viewed more than four million times.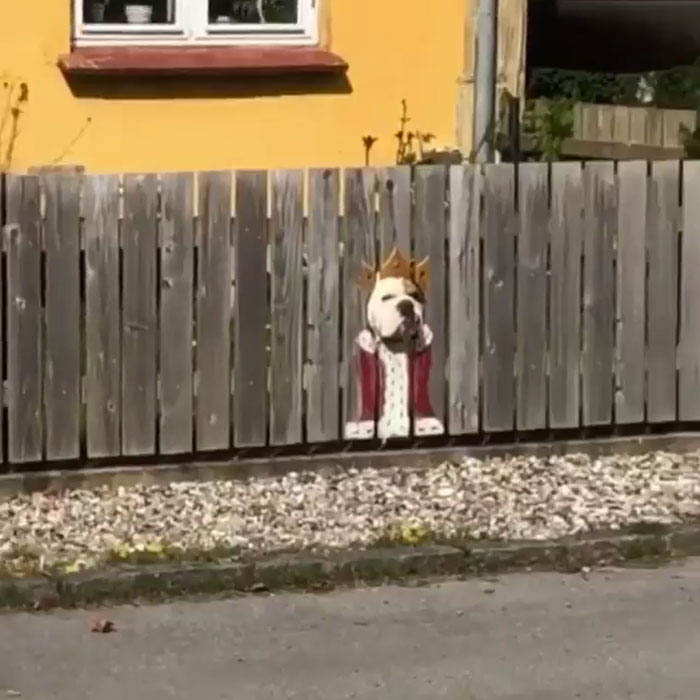 His name is Bogart, he's a 4-year-old English Bulldog and he loves to peer out and watch people as they pass by his house. His owner, Ranveig Bjørklid Levinsen, saw the viral video of Bogart online and has since shared a little bit about her funny and lovable pup.
"I'm living in the southern part of Jutland/Denmark in an old house (1814) together with my husband, Claus, and our two bulldogs, Winston and Bogart—it's Bogart in the video," Ranveia said.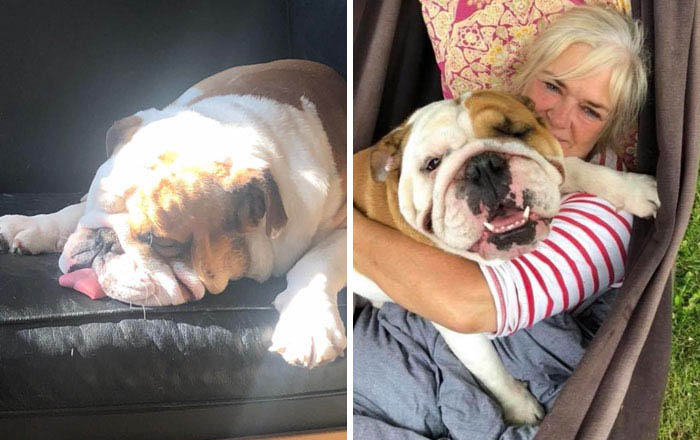 "He is a 4-year-old English Bulldog, almost 'homemade'—we have his mother, Winston, and we decided that she should have puppies. She had 8, and we kept Bogart. He was the smallest and totally cute. He has a [unique] personality, and he is so funny. I really do love that little guy."
Ranveia shared that since her pups love watching people pass by each day, she created two head-sized holes in the fence; one for each of her dogs. She also thought it would be funnier if they painted something around the holes in the fence to match their dog's faces.
"We are living close to a walking path, so many people pass by every day, and the dogs are just so curious," the owner explained. "To prevent them from skipping the fence, we made the holes, but even if it was funny to see them from the other side, I just thought it would look even [funnier] if we painted something."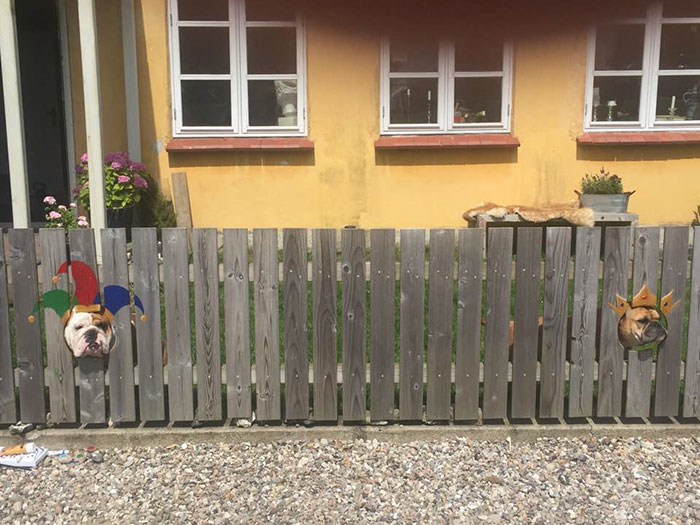 Bogart's owner got the idea for the paintings from an amusement park, and her daughter was the one who painted the pictures on their fence.
"You know, like in amusement parks where you can have your photo taken in these kind of holes," she explained about where she got the idea.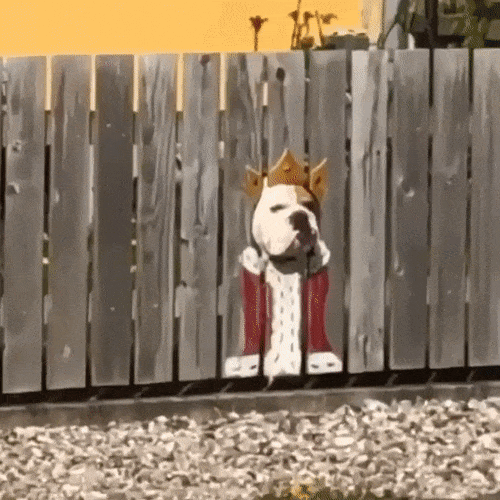 Ranveia said that many people come to their house and share with them how hilarious their dogs look when peering through the fence, and how much they laugh when looking at them.
"I, myself, am blown away that my little dog has gone viral, just because he looks goofy," Ranveia said.
Watch this video of the royal english bulldog Bogart: You are Loved.
See Also: Rescue Dog Refuses To Let Go Of His New Owner's Arm On The Ride To His New Home