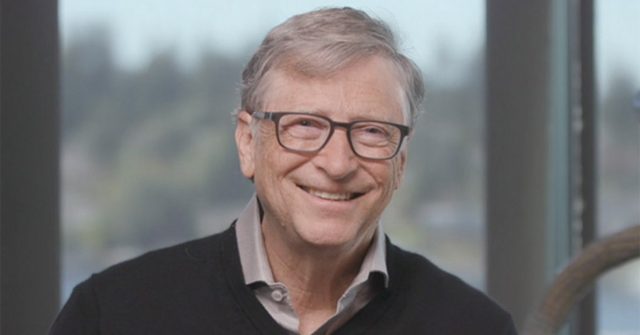 Bill Gates, the 3rd richest person in the world, has spent the last two decades of his life donating much of his wealth to charity, and he is inspiring hundreds of other billionaires to compassionately do the same.
Becoming a founder of The Giving Pledge with his wife Melinda Gates and fellow billionaire Warren Buffet, Bill Gates has inspired more than 200 of the world's wealthiest individuals to commit to giving the majority of their wealth to charities and organizations which are working to help make the world a better place.
"This is about building on a wonderful tradition of philanthropy that will ultimately help the world become a much better place," Bill said.
Bill Gates stepped down as the CEO of Microsoft in January 2000, and after having held the title of world's richest person for many years, he began to shift his focus towards how he could use that wealth to help other people. In a letter to the employees of their foundation, Bill explained why he and Melinda want to use their wealth for the greater good.
"There are two reasons to do something like this," Bill explained in reference to the $4.5 billion a year the foundation donates to the U.S. and developing countries to help end child mortality, distribute vaccinations and improve access to education. "First, it's meaningful work. Even before we got married, we talked about how we would eventually spend a lot of time on philanthropy. We think that's a basic responsibility of anyone with a lot of money. Once you've taken care of yourself and your children, the best use of extra wealth is to give it back to society."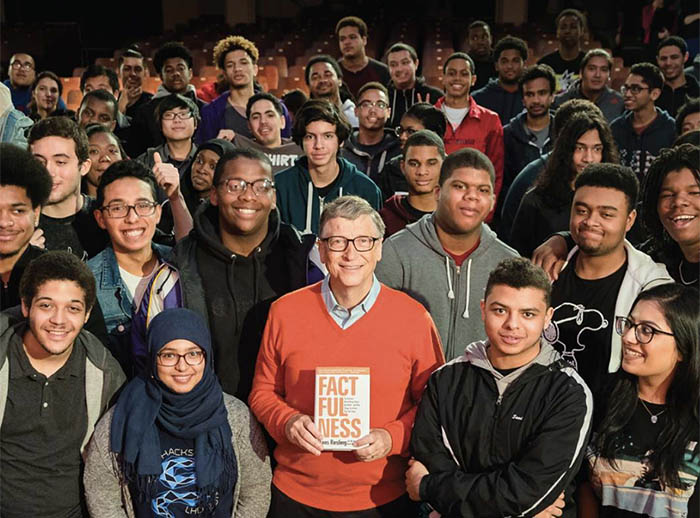 "It's not fair that we have so much wealth when billions of others have so little," said Melinda. "We both come from families that believed in leaving the world better than you found it. My parents made sure my siblings and I took the social justice teachings of the Catholic Church to heart. Bill's mom was known, and his dad still is known, for showing up to advocate for a dizzying number of important causes and support more local organizations than you can count. Our goal is to do what our parents taught us and do our part to make the world better. By now the foundation's work has become inseparable from who we are. We do the work because it's our life."




Through The Giving Pledge and The Bill and Melinda Gates Foundation, Bill and Melinda donate to a diverse range of issues, including poverty alleviation, refugee aid, disaster relief, global health, education, women and girls' empowerment, medical research, criminal justice reform, environmental sustainability, and arts and culture. The Gates family has personally already donated more than $50 billion to charity, giving $1.75 billion to help with efforts during the pandemic alone. When signing The Giving Pledge, billionaires are publicly committing to give the majority of their wealth to charitable causes.
"Through joining the Giving Pledge, signatories commit to give the majority of their wealth to philanthropy," The Giving Pledge website explains. "Many signatories have and will exceed that benchmark. Some make a series of very large gifts over a short period, while others establish a program of smaller, regular gifts distributed over many years. Each signatory's approach to philanthropic giving is deeply personal."
To date, more than 200 billionaires from 24 countries have been inspired by Bill Gates and have signed The Giving Pledge, agreeing to donate the majority of their wealth to various charities and charitable causes. The age of billionaire signatories range from being in their 30s to 90s, and they represent various countries including Australia, Brazil, Canada, China (mainland, Taiwan, and Hong Kong), Cyprus, Germany, India, Indonesia, Israel, Malaysia, Monaco, Norway, Portugal, Russia, Saudi Arabia, Slovenia, South Africa, Switzerland, Tanzania, Turkey, Ukraine, UAE, the United Kingdom, and the United States.
"I can't imagine a better way to spend the bulk of my time," Bill said.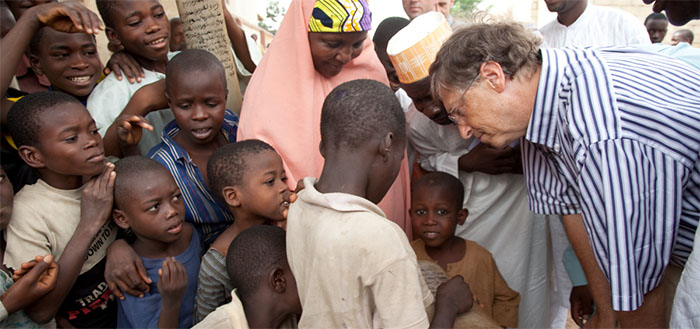 Many of the billionaires inspired to give have also found their calling by shifting their focus away from money and towards helping others.
"I am delighted to confirm my plans to devote the major part of my estate to charitable causes," wrote billionaire signatory Dagmar Dolby of the United States. "This is a decision my late husband, Ray Dolby, and I made many years ago, and will enable our sons, Tom and David, and their families to carry on these efforts to improve our communities."
"From day one, my parents have been instrumental in instilling the ethos of philanthropy, particularly my responsibility as a Muslim to give and care for the less fortunate in our society," explained billionaire signatory Mohammed Dewji of Tanzania. "By signing this pledge, I hope to inspire my peers, fellow Africans and citizens of the world to take a close look at the funds they truly need to maintain their families verses their ability to give. In retrospect, many of us have well-above what we need while constantly accruing a list of what we want in this life. We all have a moral obligation as the more affluent in society to give back as best we know how. I'll leave you with a few words I share with many of my comrades: 'When God blesses you financially, don't raise your standard of living. Raise your standard of giving.'"
"As the lucky ones in life, we have been given much, sacrificed little and gained a lot. It is a true privilege for our family to reconfirm our commitment to give back by joining The Giving Pledge," shared billionaire signatory Anne Grete Eidsvig of Norway.
"There is no greater privilege than to be fortunate enough to devote the majority of one's time and resources to helping others — to making our community, and the planet, better than we found it," wrote billionaire signatory Nick Hanauer of the United States.
"We will only grasp the staggering potential of our time if we create on ramps that empower ALL people to participate, regardless of background, country of origin, religious practice, gender or color of skin," shared billionaire signatory Robert Smith of the United States.
Thanks to the wonderfully giving hearts of Bill and Melinda Gates, as well as to the other 200 compassionate billionaires working to use their wealth to help those in need around the globe, a beautiful example and standard of giving is being set, and billions of lovable people around the world will benefit thanks to their love and generosity.
You are Loved.
See Also: Billionaire Charles Feeney Has Lovingly Given Away His Entire $8 Billion Fortune To Charity