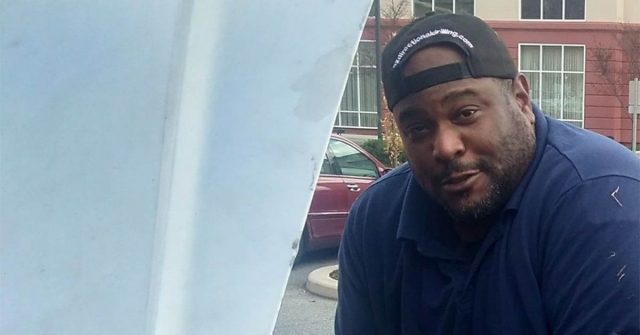 When Amanda Fessler was driving her daughter home after her surgery, their car suddenly broke down in the middle of the highway, forcing them to get it towed and to stay in a hotel for the night. The next morning a kind stranger helped make sure they were able to get it running again and turned a difficult experience into one to be grateful for.
Amanda was having a stressful day, having had attended her Aunt's funeral and having her daughter in surgery, so she was looking forward to getting her daughter home as quickly as possible to rest.
"In the midst of all the craziness on Monday," Amanda shared, "with my Aunt's funeral, my daughter being discharged from A I DuPont hospital, the car breaking down (in between 3 lanes of traffic coming off of 95 South onto RT 1 to my left and merging traffic to my right), then getting towed to a hotel for the night in Christiana, we had angel looking out for us."
A kind stranger named Donta noticed Amanda trying to fix the serpentine belt in her car as she was working on it in the parking lot of the Hampton Inn in Newark, Delaware in the hours before checkout. As he noticed she was having a lot of trouble, he decided to lend a hand.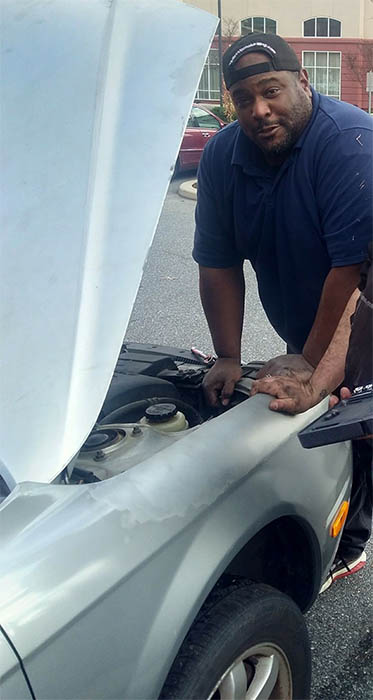 "This man ( Donta ) recognized our distress in the morning while trying to replace the car's serpentine belt. He not only offered his tools, he came in and saved the day. Not many people would have been so generous and rushed to the aid to help others. His assistance came at a real time of need. Our check out time was growing near and my daughter desperately needed to get home to recover from her brain surgery."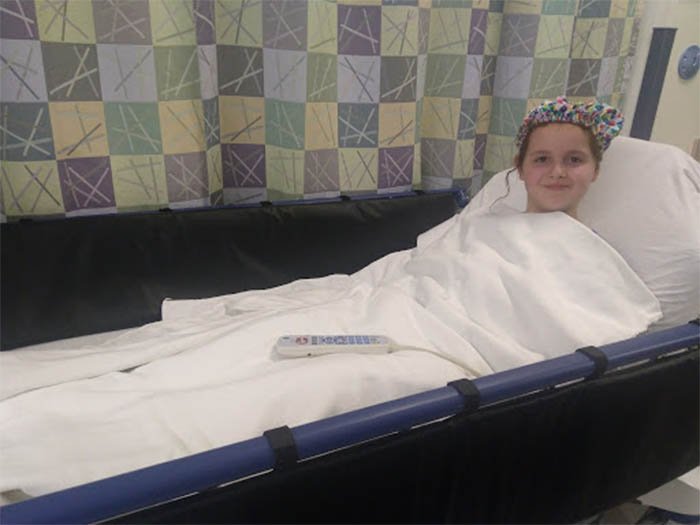 Amanda was so grateful for Donta's help, as the hotel's checkout time was near, and after having had such a rough previous day… and as she really needed to get her daughter home to recover from her surgery.
"I could not thank him enough for all that he did. Please help me show him some love by sharing this post in hopes that it finds him. He was definitely our angel that day… ❤️ "
Thousands of hearts thanked Donta for taking his time to help a stranger in need.
"You're an angel, Donta! Thank you for helping our friends!" wrote Teresa B.
"Thank you Donta for being such a great person. So glad she is home and healing," commented Becky M.
"God was surely with you. It's wonderful to hear and see there are truly good people in this world. God bless you and your family Amanda," wrote Ronda M.
"Its about time we hear of the great people out there doing nice things instead of hate toward one another," wrote Joyce M.
"I recently had a man help me by changing my tire in the parking lot of a Salvation Army. It was so kind and people like this deserved a huge SHOUT OUT!!" wrote Kathy B.
"Wasn't that a great thing for him to do. He truly is an angel. We do have very nice people in this world," wrote Gwen Y.
You are Loved.
See Also: 2-Year-Old Couldn't Walk On His Own, So A Kind High School Robotics Team Built Him A Customized Toy Car
View this post on Instagram