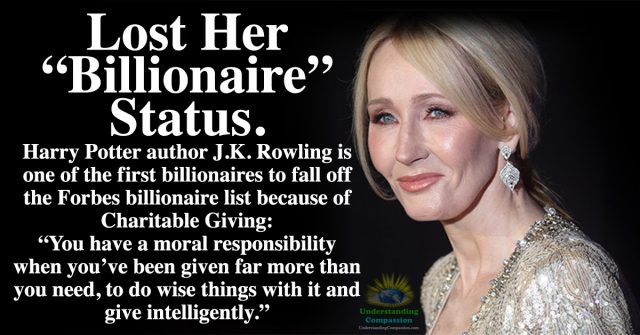 The only thing bigger than the success of J.K. Rowling's Harry Potter series, is the size of her compassionate heart.
J.K. Rowling is one of the first billionaires to fall off of the Forbes billionaire list due to her large amounts of charitable giving.
"You have a moral responsibility when you've been given far more than you need, to do wise things with it and give intelligently," Rowling said.
J.K. Rowling is the world's first billionaire author, with her Harry Potter books selling more than 500 million copies, but she also knows what it's like to have nothing and to struggle to survive. For seven years, prior to her success with the first Harry Potter novel, she and her children were living in poverty. J.K. Rowling and her family survived those difficult days because she was able to receive welfare from the government for nearly a decade.
See her story below: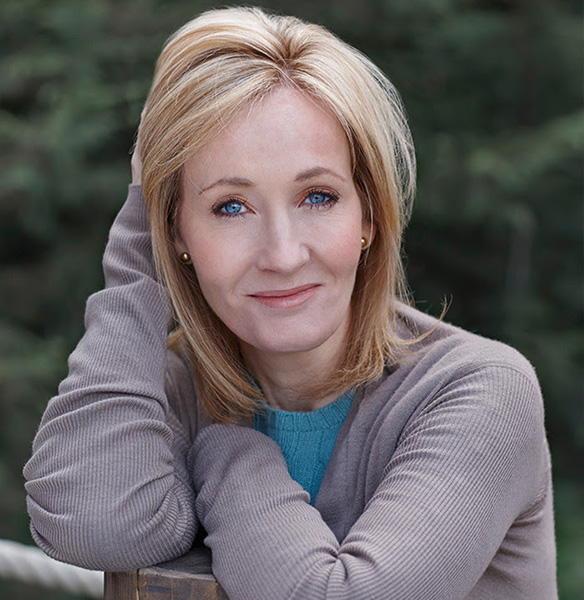 After writing her first Harry Potter book in 1997 and the launch of the movie series, her famed success first put her on Forbes billionaire list in 2004. She remained on the list for seven years, all the while donating large sums of money to numerous charities, such as the Multiple Sclerosis Society, Lumos, the building of a regenerative neurology clinic in Scotland, and multiple other beautiful causes.
In 2012, Forbes announced that Rowling had fallen off of its billionaire list because she had recently given an estimated $160 million, roughly 16% of her fortune, to charity. Combined with Britain's high tax rates, Forbes cited her as no longer having her "billionaire status."
People from around the world have since celebrated J.K. Rowling's example of how wonderful it is to see a billionaire, who has more than one thousand times the amount of money they need to live a very rich life, giving to those who are suffering, who have nothing, and who need help to survive.



Much of J.K. Rowling's charitable giving goes to Lumos, a charity she founded which helps tens of thousands of orphaned children both be able to reunite with their families, or to find forever families, rather than growing up in an orphanage. Her website explains that;
"Poverty, discrimination, war or natural disaster are all factors that can cause children to become separated from their families. For many desperate parents seeking help, their only option is to put their child in an orphanage or other institution. With support, most families could care for their children. And children without families could be looked after in family-style environments, or community-based services, where they can be provided with the care to meet their needs."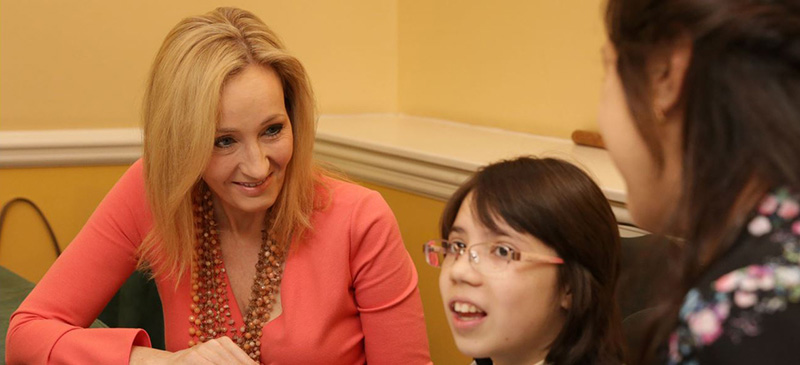 While orphanages are built with the best of intentions, statistics show that trauma, abuse and isolation often happen to the children who live there. Lumos explains that;
"Raising children in an orphanage or other institution harms their health and development. It increases their exposure to abuse and puts them at risk of future criminal activity. Children in orphanages are isolated. They are isolated from their families and their communities. They are often hidden behind walls and segregated. Even when orphanages and institutions are set up with good intentions, care is tailored to the needs of the institution, not the child. Staff struggle to cope with high numbers of children, particularly those with complex needs. Physical contact, care and attention become a luxury."



For anyone who has seen the Harry Potter movies, we can remember the large amount of abuse Harry faced while being forced to live under the stairwell; facing daily criticism, meanness, and a general atmosphere devoid of love. Going to Hogwarts School Of Witchcraft And Wizardry rescued Harry from this terrible living situation. Based on the novel and on Rowling's charitable giving, we can tell that she has a very deep compassion and a soft spot for children who are growing up in situations without love.
Rowling's charity Lumos has allowed more than 20,000 children to stay with their families, instead of being isolated in an orphanage, since 2009. What an incredible impact her caring heart has had… and this is just one of the charities which she supports.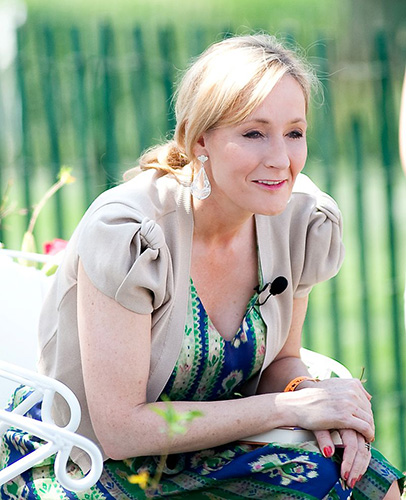 Rowling called One Parent Families, a nonprofit that she supports which empowers single-parent households, one of her favorite causes. They provide child-care services and help parents discover new job and education opportunities. She also donates tens of millions to U.K.'s charity Comic Relief, whose goal is to end poverty and social biases.



A few million dollars is enough to provide a very rich life for an entire family, so when someone has a billion or more dollars, and is content with sitting on their wealth and watching, rather than helping, the starvation, homelessness, and suffering of tens of millions of people around the world living in poverty, it causes society a lot of pain. There is a finite amount of global money, and when it is concentrated in the hands of just a few, the rest have to go without.
J.K. Rowling shows the world what a billionaire with a compassionate heart is capable of: an incredible amount of helping her fellow neighbors; making sure tens of thousands of children are raised with love, and helping those who are facing numerous health conditions. We thank J.K. Rowling for all that she does, look forward to seeing all that she plans to do, and are deeply grateful for the compassion she is inspiring in others.
You are Loved.
See Also: Johnny Depp Has Been Giving Millions To Children's Hospitals Every Year, For More Than A Decade