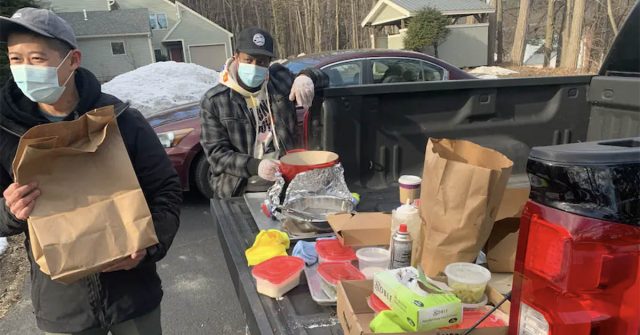 When Steve Chu heard that a customer of his was terminally ill and was craving a meal from his restaurant, he drove six hours to where she was staying and cooked the meal for her himself.
Rina and Brandon Jones came to visit Rina's 72-year-old mother in Vermont, after doctors informed them that she was in the final stages of cancer. Her mother had recently stopped treatment, and Rina knew that it was time to be with her mother. Before driving to see her, Rina called and asked if there's anything that she'd like them to bring.
"She had always told us, 'When I'm on my death bed, I want to have that broccoli,' " Rina, 38, said. "In fact, when I was packing on Friday to drive up to Vermont, I called my mom to see if she wanted us to bring anything special and she jokingly said, 'tempura broccoli!' "
Rina's mother loves a particular tempura broccoli dish from the Baltimore restaurant Ebiken, and every time she visited Rina and Brandon, she made sure to order their tempura broccoli which is topped with fresh herbs, diced onion and fermented cucumber vinegar.
"She loves that broccoli, and I really wanted her to have it one more time," Rina shared. "Whenever she'd fly to see us or take the train, [Ebiken] is the first place she wanted to go to eat. She's probably been to the restaurant with us at least 20 times."



As the meal wouldn't have kept well for hours on the drive, Brandon decided to email Ebiken. He explained a little about their situation, and asked if they would be willing to share their tempura broccoli recipe so that they could make it for Rina's mother in Vermont.
Brandon quickly received a reply from co-owner Steve Chu, who after reading their email felt that he wanted to do what he could.
"Thanks for reaching out," Steve replied in the email. "We'd like to meet you in Vermont and make it fresh for you."
Brandon was stunned.
"I emailed back, saying, 'You do know that this is Vermont we're talking about, right?' It's a six-hour drive. But Steve responded, 'No problem. You tell us the date, time and location and we'll be there.'"
Steve Chu agreed to bring his team down the next day to Vermont and they would prepare the best tempura broccoli possible for Rina's mother themselves. Rina was moved beyond words.
"It's just so above and beyond," Rina said. "It's an incredible act of kindness."
Steve loaded his truck with a cooler filled with tempura broccoli ingredients and a hot plate to cook it on and headed to Vermont with his coworkers Ephrem Abebe and Joe Anonuevo. Once they arrived, they texted Rina to let them know they were outside and then hooked up the hot plate to their truck's power port and started cooking and deep frying.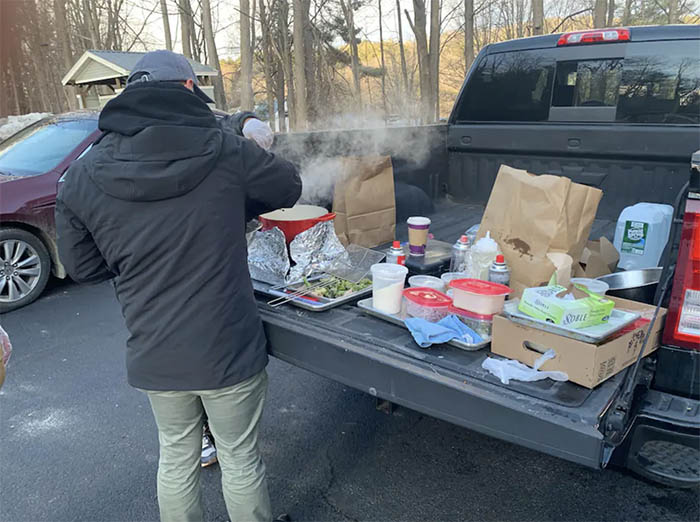 They added a few extras to go with the tempura broccoli dish; a tofu dish with peanut sauce, and some fresh herbs with steamed rice. After everything was prepared, they boxed it up and knocked on the Jones' front door.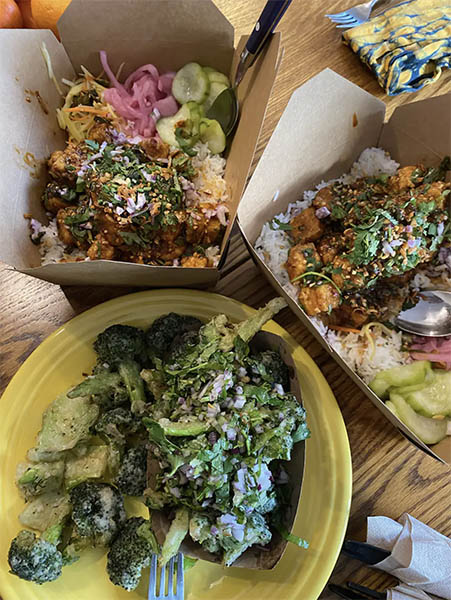 "Go ahead and answer," Rina Jones said to her mother.
"As soon as she opened the door, she recognized the aroma immediately," Brandon said. "It smelled amazing."
Rina's mother was still in disbelief at what they had done for her.
"My mom kept saying, 'I don't understand… you drove all the way up here to cook for me?' " Rina said. "She was so happy and touched to have that broccoli. She couldn't believe it."
"We see a lot of people in the restaurant, but she always stood out," Steve said. "She loves the food and always made sure to tell us. She's an amazing, sweet lady."
Steve refused the payment the Jones' tried to offer them and shortly after headed back to Baltimore.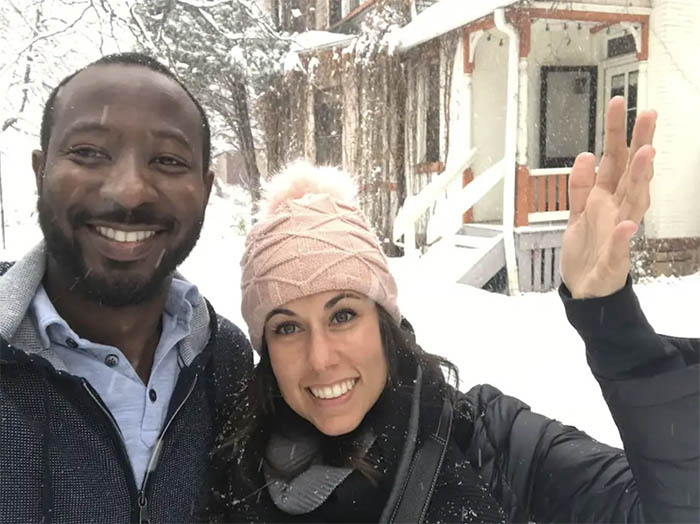 After eating the delicious tempura broccoli they had prepared for her, Rina's mother was moved to tears by their kindness.
"My mom cried later about their generosity and so did I," Rina said. "They made so much food that she had it again the next day for lunch. It's something we'll never forget — I'll carry that positive memory with me, always."
For Steve, the experience was an honor.
"To me, it was a huge honor to be able to help fulfill the family's wishes," Steve said. "This is about her, not us. There was a lot of good, positive energy in doing this. She's a lovely lady who has showered us with love at our restaurant for years. It was a powerful experience, and I'm happy that we could make it happen."
You are Loved.
See Also: Kind Restaurant Manager Came Outside And Fixed A Flat Tire For 96-Yr-Old Veteran
View this post on Instagram