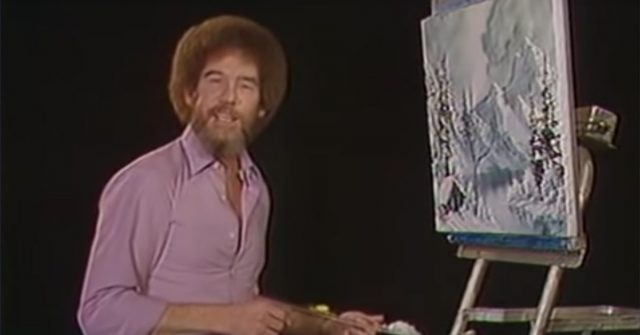 "Maybe in our world there lives a happy little tree over there."
~Bob Ross
Nothing is quite as soothing as listening to a gentle and tender episode of Bob Ross painting. If you haven't seen his show before, he's that "soft spoken guy painting happy clouds, mountains, and trees in about 26 television minutes," as his website explains.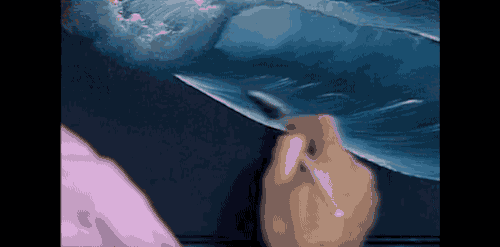 It's difficult to imagine just how interesting and entertaining watching one of his shows can be, and the paintings he is able to create in just over twenty minutes are visual masterpieces. His show is the "most recognized, most watched TV art show in history."
One episode in particular has recently begun to make its rounds across the internet; episode four of season two. It has the always smiling face of Bob Ross, standing next to a blank canvas, getting ready to take us on a rested-minded visual journey of happiness. He begins the episode by saying;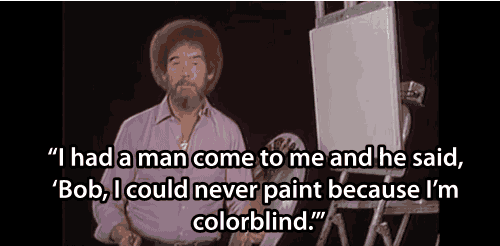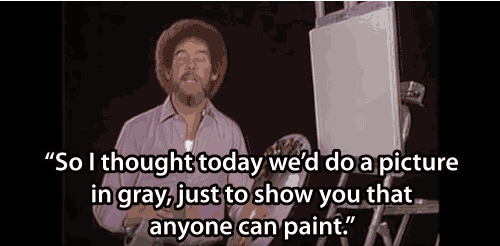 "Just recently I was doing a demonstration in a mall, and I had a man come to me and he said, 'Bob, I could never paint because I'm colorblind. All I can see is gray tones.' So I thought today we'd do a picture in gray just to show you that anyone can paint," Bob Explains.
Bob Ross was a very gentle and loving man, and his compassion for the colorblind painter-to-be led him to dedicating his entire show towards inspiring him.
He uses gray colors to create an incredible landscape of beautiful snow covered mountains, trees, a peaceful lake, and even a small cozy cabin.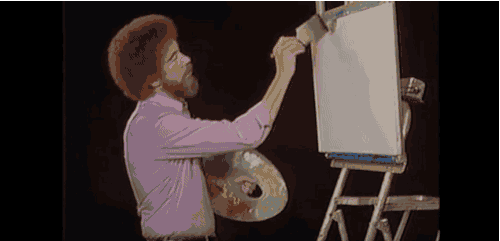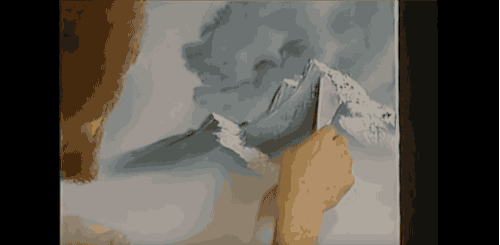 "Look around. Look at what we have. Beauty is everywhere- you only have to look to see it."
~Bob Ross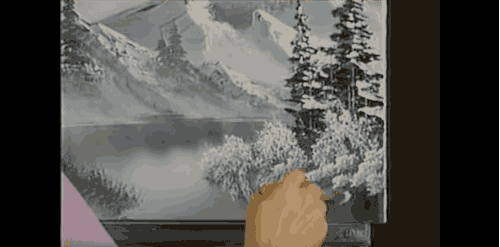 "Isn't that fantastic? That you can make whole mountains in minutes? And you can do it. There's no big secret to it. All you need is a dream in your heart."
Boss Ross' kindness was surely felt by the colorblind man, and he likely was inspired as well to continue in his passion for painting.
Bob Ross also had an incredible ability to view every "mistake" the same way that he viewed nature: as being perfect just the way it is. Any time a bit of paint went somewhere he didn't intend for it to go, he would simply smile and turn it into something beautiful within the painting.
"Ever make mistakes in life? Let's make them birds. Yeah, they're birds now."
Enjoy the following video of the compassionate Bob Ross painting in gray to inspire a colorblind fan:
You are Loved.
See Also: Puppy Drags Her New Blanket Outside To Share With A Cold Homeless Dog