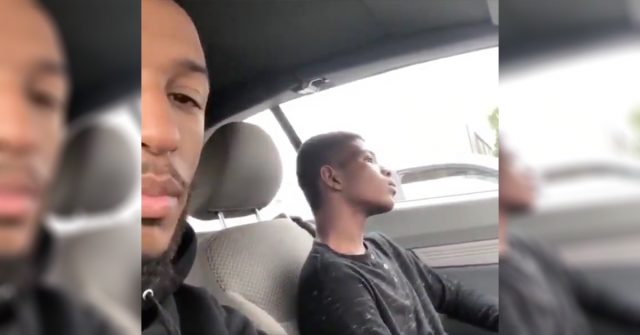 When one loving father found out that his 8-year-old son was being bullied by an older boy in school, like any parent, he wanted it to end. Yet Aubrey Fontenot took a compassionate approach by showing kindness to his son's bully, and his actions are being praised by millions of people from around the world.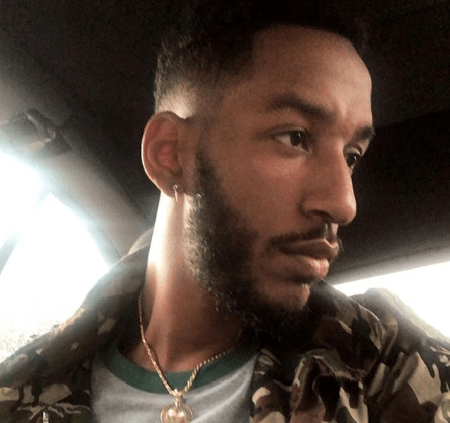 Instead of getting angry at his son's classroom nemesis, Aubrey asked the question, "why?" Why was a child so young bullying another child at school? He decided to get to know his son's bully, Tamarion, in order to find out what was the cause of his behavior.
A few days prior, the school had decided to suspend Tamarion for taking and losing the phone of Jordan, Aubrey's son. Upon inquiring into Tamarion's situation, the school told Aubrey that they believed part of the problem was that Tamarion's family was homeless. "They insinuated he was homeless. I was like 'Oh ok I didn't realize that, wow that makes a lot of sense," Aubrey said. The boy's mother later confirmed the situation. "I had to do something," said Aubrey.




Aubrey realized that this child needed help, so he reached out to Tamarion's parents. He asked them if he could take their boy on a friendly drive and spend the afternoon with him during his suspension to try and remedy the situation. Tamarion's parents happily obliged and the two of them set out on an adventure to get to know one another.
Aubrey spent his time befriending Tamarion to see if he could get the quiet child to open up a little bit and to see if they could make a bond.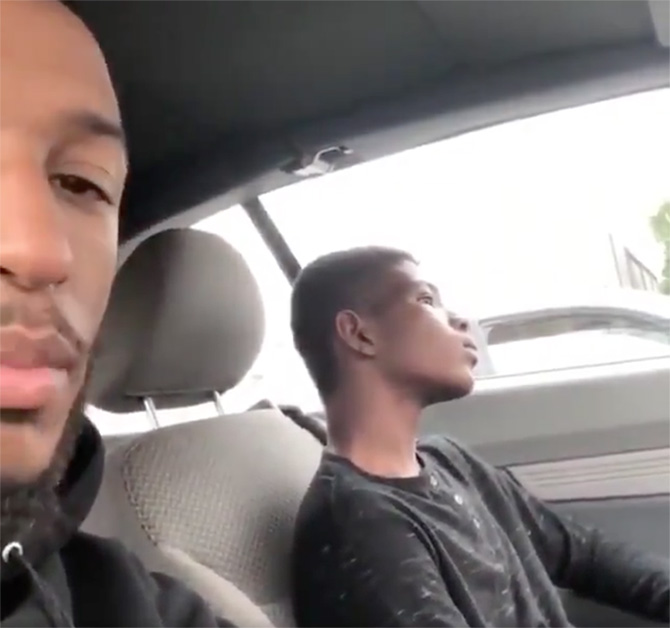 "I came with the energy that he was ready to receive, cause a lot of times, just because you want to talk to me, doesn't mean I want to talk to you. You know? But, I think he was ready to talk to me. He knew that I cared. He saw it in my eyes," Aubrey said.
It took some time, but Tamarion eventually became comfortable with Aubrey. When their conversation came to why he felt the need to bully Jordan at school, Tamarion's response broke his heart.
Apparently, Tamarion is being teased and bullied at school because of his often tattered and dirty clothes, which of course any homeless child would struggle with and would severely affect their level of self-esteem. He then picks on Jordan in order to attempt to build back up the confidence that his own bullies walked all over.
According to the Annual Bullying Survey completed in 2016, 33% of bullies themselves have been the victims of bullying or face stressful experiences at home. Tamarion falls into this category, and his family currently has no place to call home.
After hearing Tamarion's reason for bullying, he felt love and compassion for the poor child. He chose to spend the rest of their afternoon together going to a nearby mall, where he took Tamarion on a shopping spree and bought the child new clothes and a nice new pair of shoes. Aubrey also encouraged Tamarion and hoped to restore some of the self-confidence he had lost.




On their drive home, the two of them strengthened their bond by singing along to a few songs on the radio, and for the first time, Aubrey saw a genuine smile from Tamarion.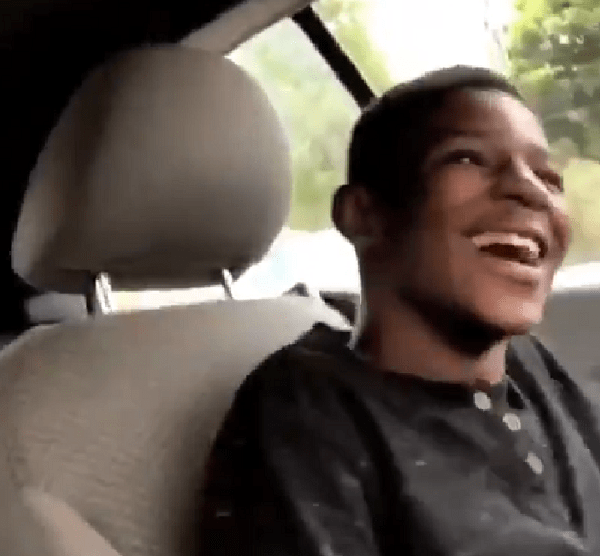 After Aubrey and Tamarion returned from their shopping spree, they met Aubrey's son Jordan to see if the two of them could sort things out on their own through talking to each other. After a few awkward moments passed, Tamarion and Jordan were able to successfully resolve their conflict. Shortly thereafter, Aubrey said he could hear the laughter of the two boys filling his home.
The two are now close friends at school, and they often come to Aubrey's tattoo studio to play video games together. They're such good friends in fact, it's hard to believe that Tamarion once bullied Jordan.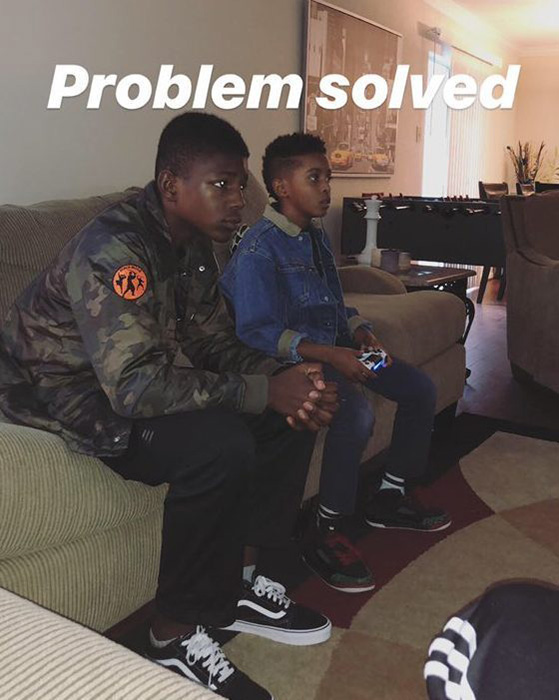 Yet Aubrey's compassion towards Tamarion did not stop after their bullying problem had been solved. Aubrey also setup a GoFundMe page to help Tamarion and his family find a home and to afford the basic necessities of life.
"We have no clue what these children are going through these days because a lot of us just don't care… And this is not an uncommon story for a lot of people … so I spent a lot of my day yesterday shopping and teaching this young man about self-respect. Integrity. Morals. Confidence. And other things that consist of going from a troubled youth to a great man." Aubrey wrote on the GoFundMe page he created for Tamarion.



With a goal of $7,000, 1,166 people donated and successfully raised an amazing $31,663 to help Tamarion and his family.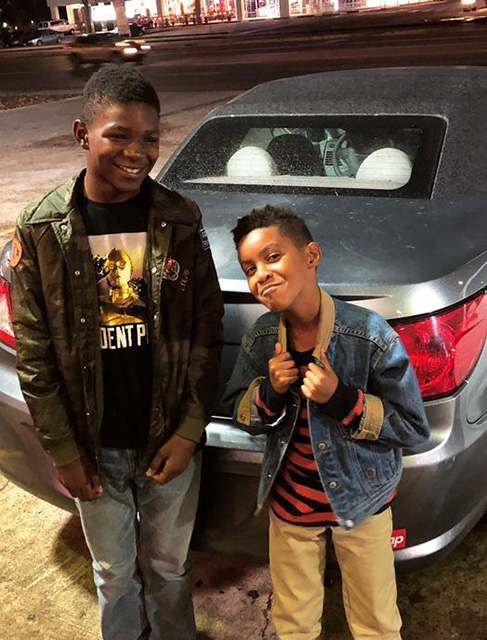 Aubrey's kind actions show us just how meaningful and important showing compassion really is. Rather than quickly acting on anger, he took the time to really understand his son's bully. He found out that Tamarion was going through a very tough time; being bullied himself, and that he and his family were homeless. He helped to solve Tamarion's problems by making a loving bond, by buying him new clothes, new shoes, by creating a safe space for him and his child to play, and by helping to raise money to find a place to live for his family. Aubrey's wonderful acts of love have without a doubt positively changed the lives of Tamarion, his son, and of Tamarion's family.
As Mahatma Gandhi once famously said, "Hate the sin, love the sinner." While bullying is never a behavior to support or tolerate, it's important, especially when it comes to children, to understand as much as possible about the causes of their behavior. More often than not, a child who exhibits harmful behavior is suffering or being mistreated themselves. This is when it's especially important to take the time to understand, to show compassion towards, and to plant the seeds of love in their hearts that can last a lifetime.
You are Loved.
Watch Aubrey share some of his experience with ABC in the following video:
See Also: Instead Of Getting Angry At A Driver Who Gave Him The Finger, He Decided To Respond With Love