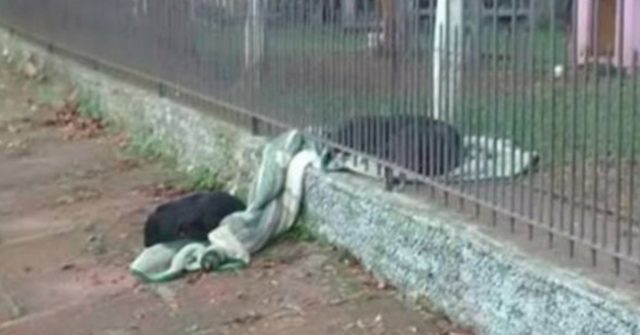 We all know just how loving dogs are; they have big, open hearts and are always ready to greet you with a smile and a wagging tail. Our furry little friends seem to have an infinite reservoir of love within them.
It's a heartwarming experience to see how pure and kind they really are. 8-month-old Lana is a perfect reminder of this.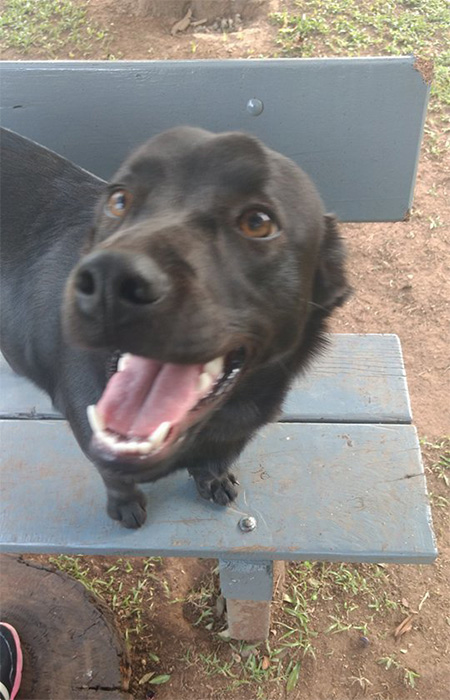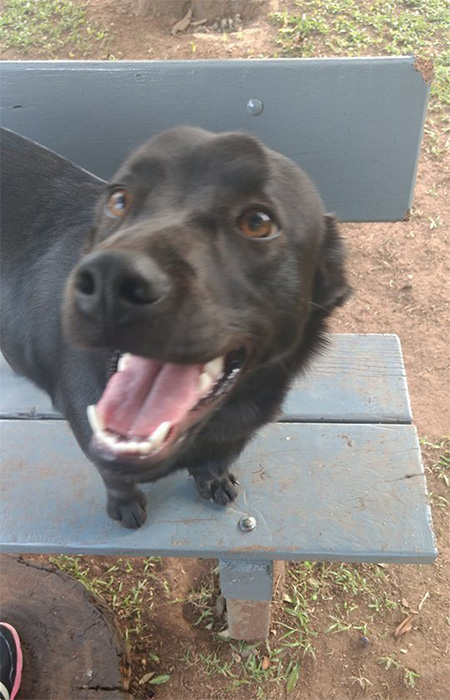 Lana is a 8-month-old puppy from Brazil who was rescued from the streets and adopted by Suelen Schaumloeffel and her fiancé. Now that she has found a forever home and is in the care of her loving owners, she gets access to all of the things she never had previously: yummy food each day, a warm home, and two human "parents" who love her dearly.
Lana has found a safe, comfortable and secure life, but she clearly hasn't forgotten what it's like for other dogs who haven't been as fortunate as her.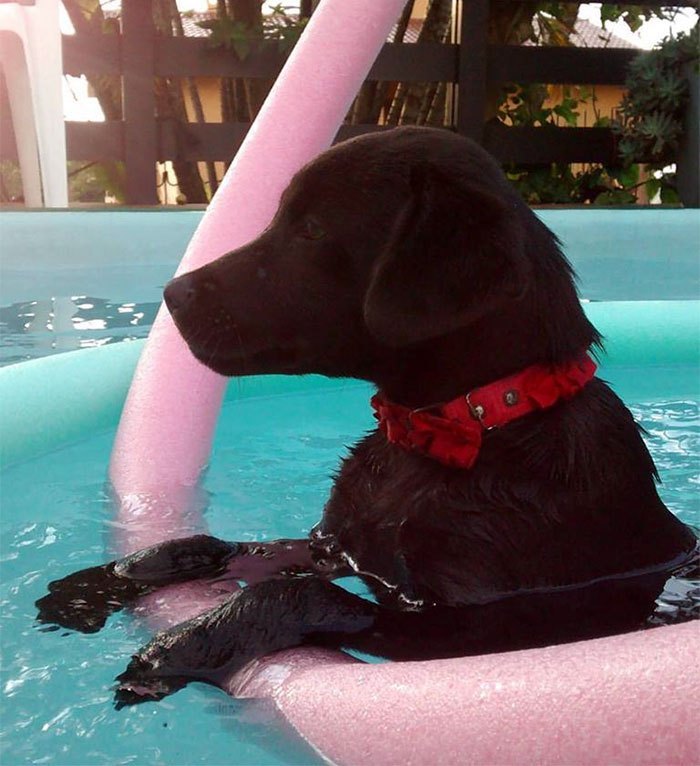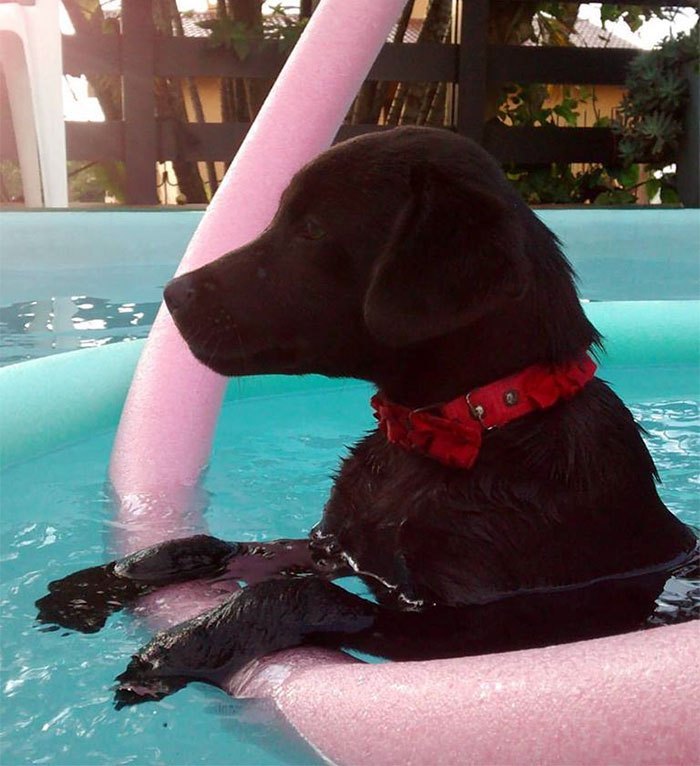 When the weather got a bit colder in their area, Suelen bought a thicker blanket for Lana to lay on to make sure that she stayed warm and cozy inside of her doghouse. Little did she know that, after tucking Lana in one evening, her little furry angel would pass on some of the kindness that had been shown to her.
The next morning when Suelen's fiancé was about to leave for work, he noticed something unusual in front of their house; Lana was outside of her doghouse and cuddled up next to their fence with her new blanket, which she had pulled over to share with another dog that was sleeping on the street.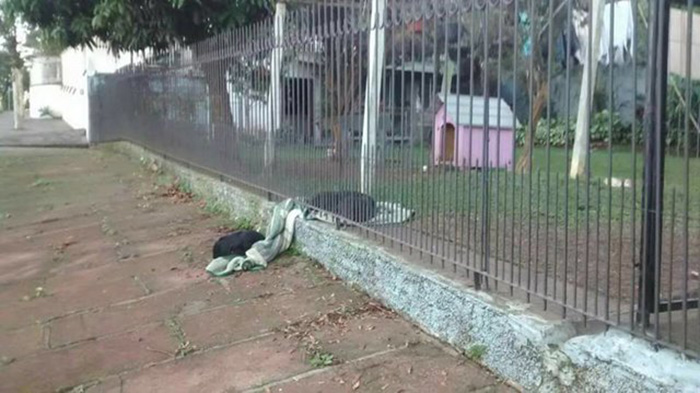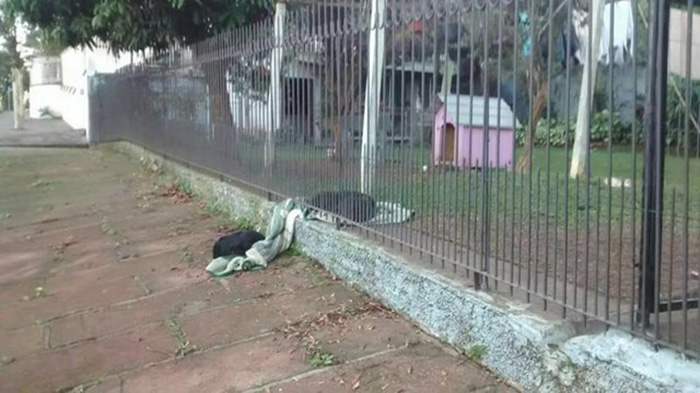 Suelen mentioned she had seen that dog wandering the neighborhood the day before. She wasn't sure where the other dog came from, as he ran away when they tried to come near him to see if he had a collar or a phone number to call. As the dog was sleeping outside rather than returning to its home, it's likely that it was homeless. Little Lana had befriended him by deciding to share some comfort with him on this chilly night.
"I thought, 'How beautiful what she did for her friend,'" Suelen said.
"My best four-legged friend reminded me of something so important: generosity!"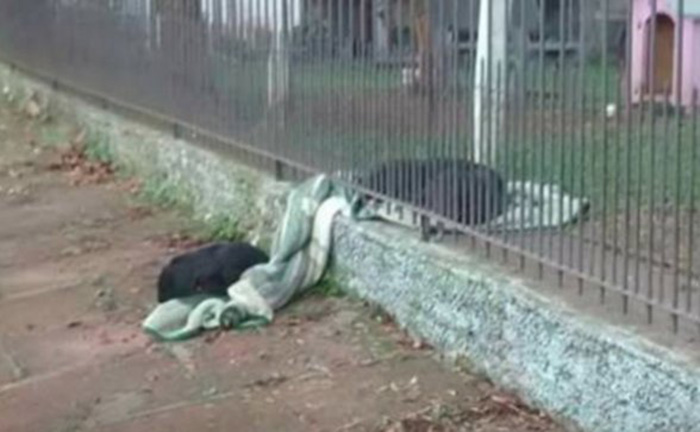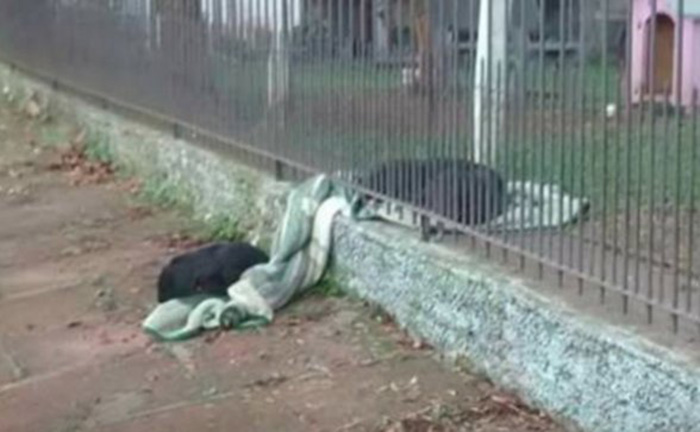 Since this initial act of puppy kindness, the couple has seen the dog every now and then, but he runs away each time they try to approach him. They're hoping that he can find his way home if he's lost, and have been leaving extra food and water outside for him.
If Lana could, they know she would do the same for her homeless friend.
"She is the nicest little dog I've ever met," Suelen said.
"We forget sometimes the difference we can make in someone's life. She reminded me of this."
If the kindness of little Lana touched your heart, please share this heartwarming story.
You are Loved.
See Also: This Coffee Shop Opens Its Doors Every Night To Stray Dogs So They Can Stay Warm In The Winter