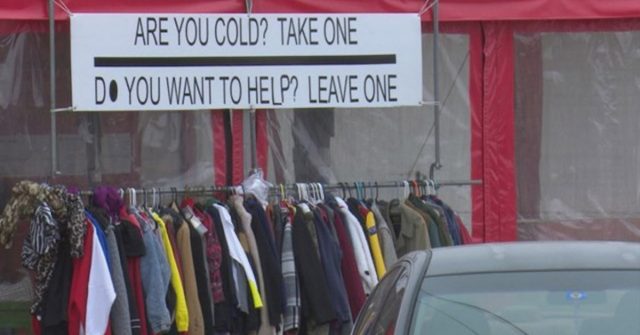 Winter is not an easy time for the homeless, and staying warm can often be a matter of survival. While most of us take our warm jackets for granted, there are many homeless who lose their jackets during the hot summers, as they have nowhere to keep it until the next winter.
The struggle to find a new coat each year is real, but now thanks to a compassionate restaurant owner, dozens of lovable homeless men, women and children are going to be able to stay a bit warmer for the winter.




Emilia Flores, a former psychologist who owns The Taco Stop in Dallas, set up a free coat, hat, and scarf exchange outside of her business.
The sign above the coat rack reads: "Are you cold? Take one. Do you want to help? Leave one."
Many of us have extra unused or older coats laying around the house, and rather than letting it just sit there, Emilia is giving us a way to help a lovable person in need stay warm for the winter.
Freezing temperatures in Texas inspired the good samaritan to offer winter clothing to those who need it. The rack is easy-to-spot and clear in its message.
Even if people aren't homeless, Emilia wants to ensure they're prepared for the cold winter.
"This is a way of people not being embarrassed about asking. They just come and pick what they need and leave," Emilia said.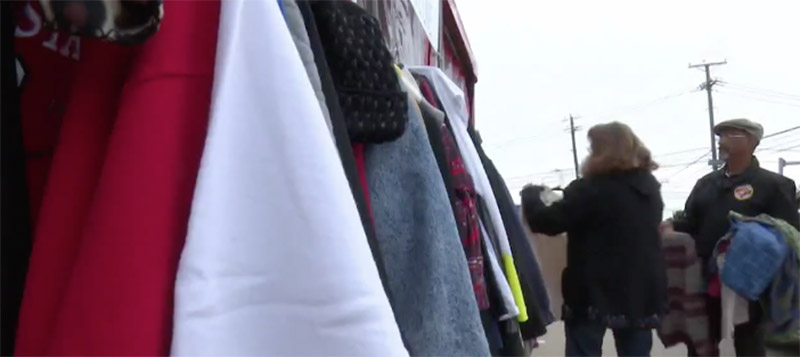 The Taco Shop owner is beautifully persistent in her mission to help others. In one year, the rack was stolen four times, yet she and other loyal customers decided each time that they'll continue to re-install it and will continue to do so as many times as necessary, in order to keep the poor warm for the winter.
"It's just another reminder that it takes very little to make life easier for people," said Emilia.
If you work somewhere and you think your surrounding community could benefit from a 'take one or leave one' winter clothes rack, consider being the change and talk to a few co-workers about setting one up. You'll not only help the poor stay warm, but you'll give others a way to share their love by donating old coats, and you can inspire the world, just as Emilia has.
"The glow of one warm thought is to me worth more than money."
~Thomas Jefferson
What are your thoughts? Let us know in the comments.
Please share this good news with others: when we share stories and examples of compassion and kindness, we inspire and encourage others to be kind and compassionate in their daily lives, making the world a better place for everyone.
You are loved.
See Also: This Man Did 5000 Pounds Of Free Laundry For Homeless Families.