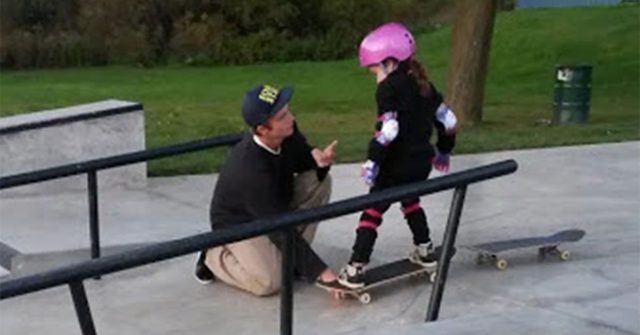 When Jeanean Thomas' 6-year-old daughter went to skateboard at a skatepark but was intimidated by the older teenage boys there, one kind young man came up to the little girl and spent an hour teaching her and helping her build her confidence.
6-year-old Peyton Thomas had wanted to try skateboarding for several months, but after only seeing boys in her town skating and no girls, she wasn't sure if it was alright for her to try.
"She'd only ever seen boys skateboard so she just assumed that it was a boy sport," Jeanean explained. "She and I had a long talk — there's no such thing as boy things or girl things, there's just things, so if something interests you, you can do it."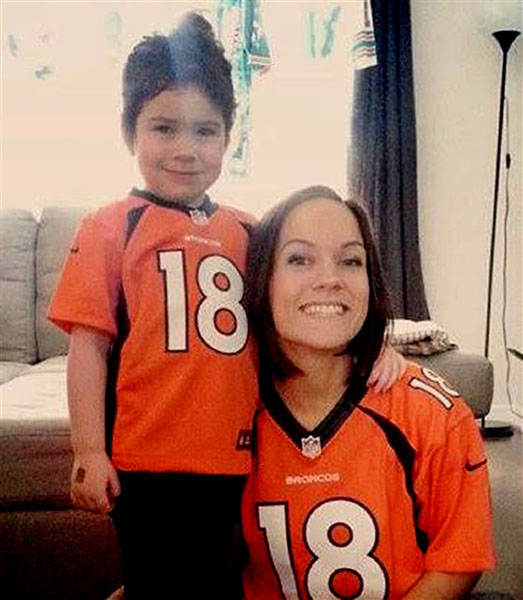 Her mother brought her to the skatepark, and like her daughter, was a little worried that the teenage boys might not treat her well. Yet after seeing how kind one young man was in his effort to coach her daughter, she wrote him a thank you note online in hopes that he and his parents might see it:
"Dear teenage boy at the skate park:" the letter reads. "You're probably about 15 years-old, so I don't expect you to be very mature or for you to want a little girl on your skate ramp for that matter."
"What you don't know is that my daughter has been wanting to skateboard for months. I actually had to convince her that skateboarding wasn't just for boys. So when we walked up to the skate park and saw that it was full of teenage boys, she immediately wanted to turn around and go home."
"I secretly wanted to go too because I didn't want to have to put on my mom voice and exchange words with you. I also didn't want my daughter to feel like she had to be scared of anyone, or that she wasn't entitled to that skate park just as much as you were. So when she said, "Mom it's full of older boys," I calmly said, 'So what, they don't own the skate park.'"
The 6-year-old's mother went on to explain how many of the teenage boys were zooming past her and grinding rails, until one young man approached Peyton and said, "Excuse me…"
"She proceeded to go down the ramp in spite of you and your friends flying past her and grinding rails beside her. She only had two or three runs in before you approached her and said 'Hey, excuse me…'"
"I immediately prepared to deliver my "She's allowed to use this park just as much as you guys" speech when I heard you say, 'Your feet are wrong. Can I help you?'"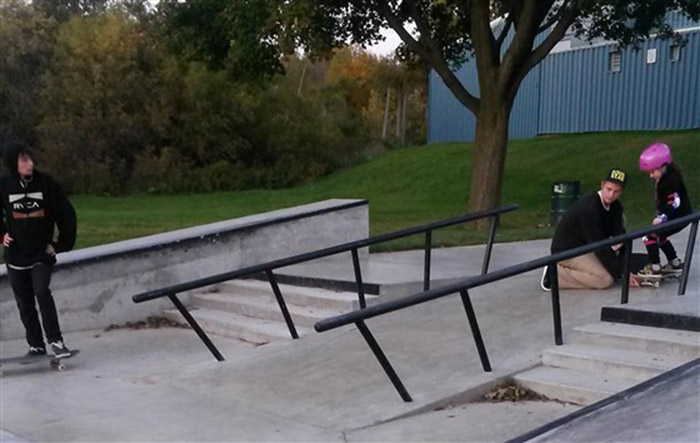 "You proceeded to spend almost an hour with my daughter showing her how to balance and steer, and she listened to you – a feat not attained by most adults. You held her hand and helped her get up when she fell down and I even heard you tell her to stay away from the rails so that she wouldn't get hurt."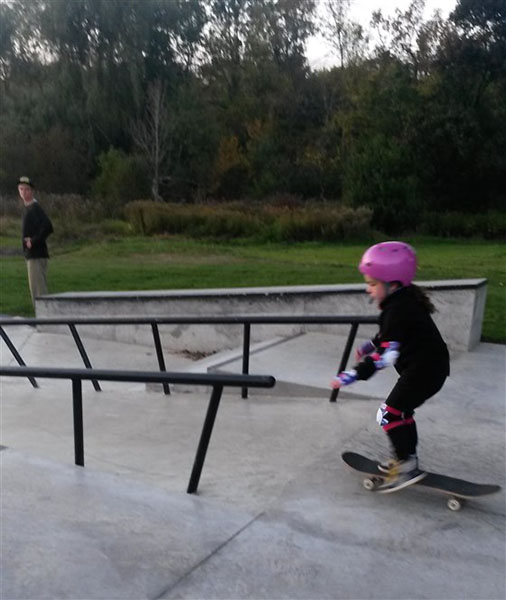 Jeanean shared how grateful she is to have someone as kind as that young man in her community.
"I want you to know that I am proud that you are part of my community, and I want to thank you for being kind to my daughter. She left the skate park with a sense of pride and with the confidence that she can do anything, because of you."
Jeanean later shared how happy her daughter was after the heartwarming experience.
"When we left, my daughter was so happy — the look on her face, she was just elated," she said. "Her experience wouldn't have been that good had he not stepped up and helped her. She might have given up on it."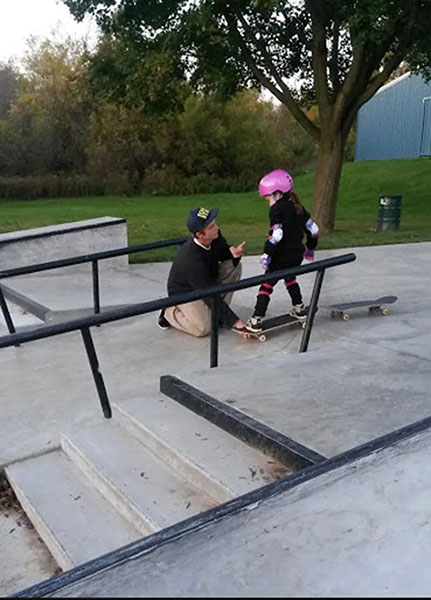 It turns out that the kind young man, Ryan Carney, is actually a 20-year-old who loves skateboarding and loves teaching others. When interviewed, the humble young man said he didn't think it was that big of a deal.
"The day of it … I didn't think much of it to be honest," Ryan said. "I don't really know why it's a big deal. I went up there just simply to be nice. If I didn't know what the heck I was doing, and I was in a place that could be intimidating at that age, I'd want someone to help me."



Thousands of hearts online were warmed by the young man's kindness towards 6-year-old Peyton.
"So proud we have patient & kind people like that young man in our world. ????" wrote Jo Ann R.
"I think we all needed this reminder today :)" shared Michelle B.
"My teenager is a skater and always kind and ready to teach a beginner ?" commented Karen C.
"Great to hear this. Made my day," wrote Colleen C.
Thanks to the kindness of Ryan, 6-year-old Peyton now has the confidence to try a new sport.
You are Loved.
See Also: Kind Young Woman Raises $1,000 For Street Violinist Playing To Help His Mom With Rent
Please share kindness with others: when we share stories and examples of compassion and kindness, we inspire and encourage others to be kind and compassionate in their daily lives, making the world a better place for everyone.
— Understanding Compassion (@U_Compassion) August 19, 2020