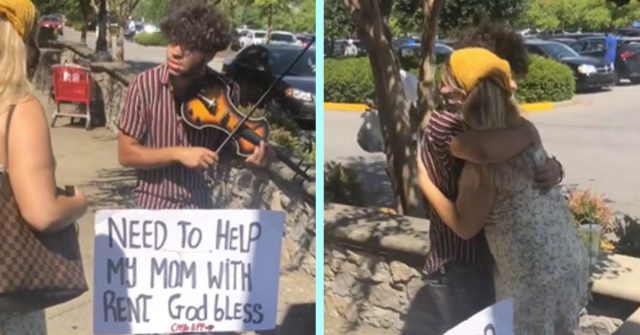 When Lexy Kadey saw a young man playing his violin on the street outside of Target to raise money for his mother's rent, she knew that he needed to be the recipient of $1,000 from her recent Venmo challenge.
The young man had a sign which read, "Need to help my mom with rent, God bless."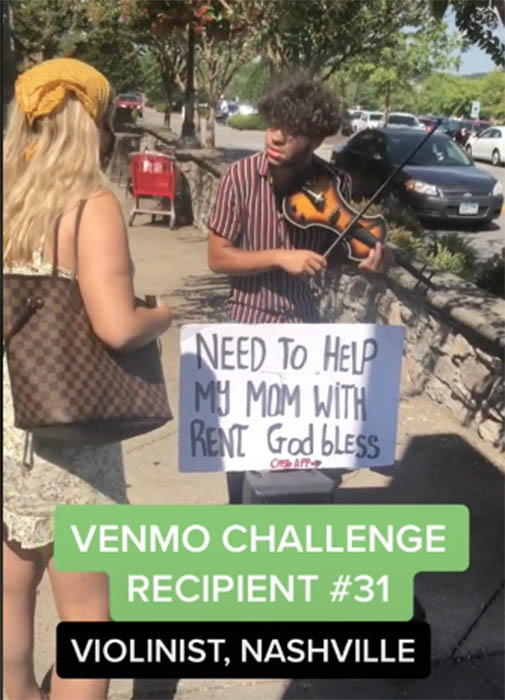 As the pandemic has left millions of people unemployed or with limited wages, many are struggling to pay for their homes and for their daily meals. Knowing that so many people are struggling, a young woman who has a popular TikTok channel, Lexy Kadey, decided to start a Venmo challenge to fundraise for kindness and large tips for strangers.



She began by asking her followers on TikTok to send her 50 cents through Venmo so that her and her husband could leave their server a huge tip when they went out to eat for her birthday.
Venmo is a mobile phone application, owned by and similar to PayPal, where users can attach their bank debit card and send money to their friends without a fee. To Lexy's surprise, her followers ended up donating more than $3,000 through very small donations. Lexy not only left her server a $1,007 tip, but she also tipped two other strangers $1,000 each.
Lexy continued her Venmo challenge and received more small donations from her following, and when she saw a young violinist named Kevin outside of Target, she knew that he needed to receive some kindness. Lexy walked up to him and asked,
"Hey, how close do you think you are to your mom's rent?"
We aren't sure how many days Kevin had been trying to raise money for his Mom's rent, but he said he had already raised $175.
"My mom's rent is like $600," he replied. "and I have like $175."
"So if I gave you $1,000, that would cover it?" Lexy asked him.
The young violinist was a bit shocked and thought he misheard her, so he stopped playing and said, "Excuse me?"
"I do this thing every week, it's called the Venmo challenge," Lexy explained. "My followers Venmo me 50 cents, a dollar, so hopefully that will cover your Mom's rent."
The young man stared in disbelief for a minute and then began smiling while at the brink of tears.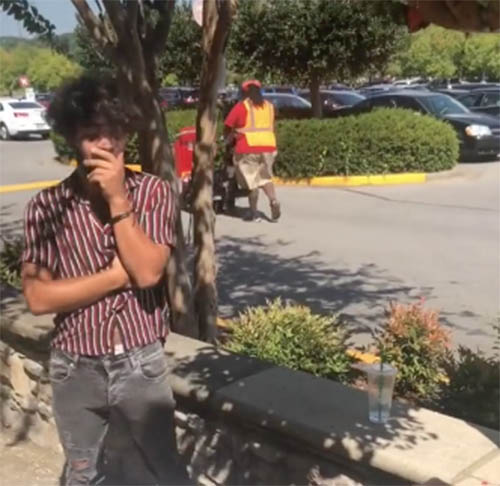 Lexy began counting $1,000 in cash in front of the young violinist and then handed it to him.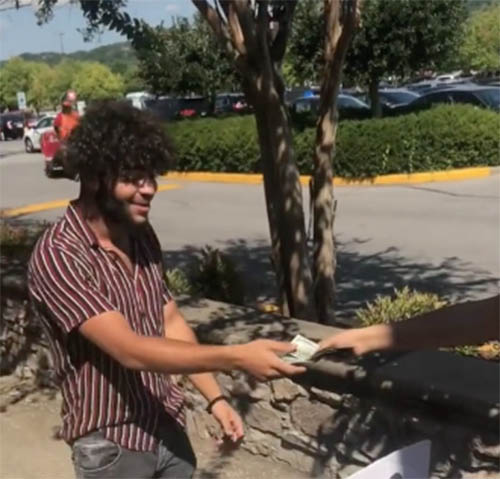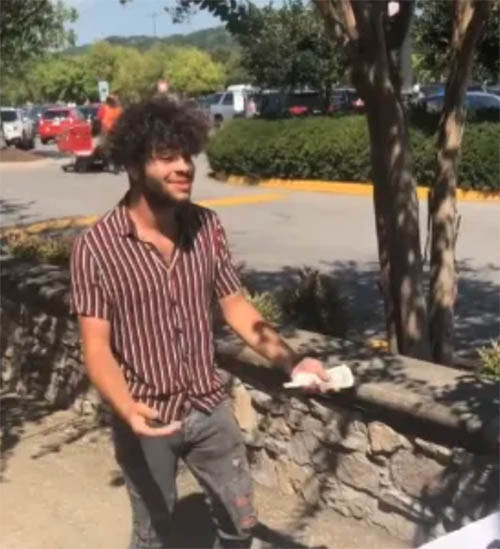 "Oh my God. Can I please give you a hug?" he asked, and the two shared a joyful hug. "This is not real. Thank you," he said.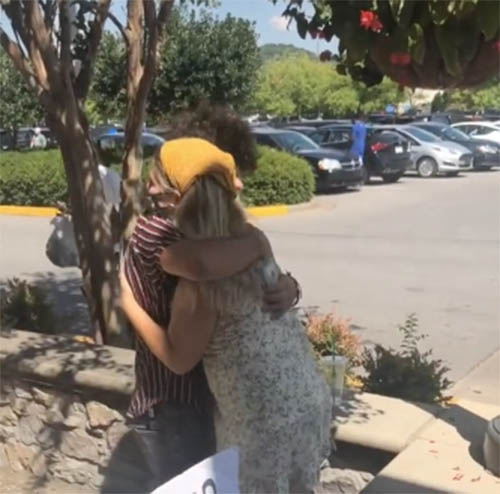 "Cuz of y'all, Kevin can cover his mom's rent- and get himself something nice," Lexy wrote on the video.



Lexy and Kevin both thanked her followers for their generosity.
"It makes me so emotional," Lexy said related to the amount of kindness people want to share with others. "It is the coolest thing, especially with the year that we have been in. It is just awesome to see."
Watch this video of Lexy giving Kevin the violinist $1,000 to help with his Mom's rent:
You are Loved.
See Also: 7 Reasons Why All High Schools Need A Required Class On Race