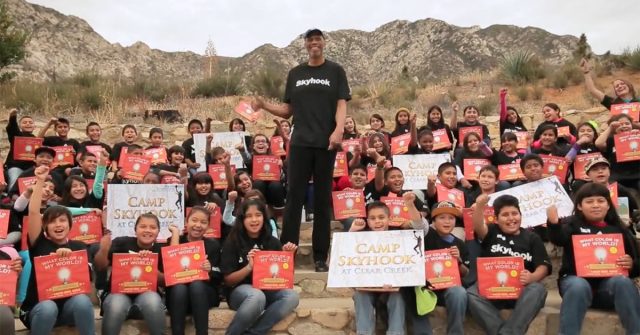 Rather than storing his wealth and treasures in a room where they will fade away, Kareem Abdul-Jabbar is selling hundreds of his personal basketball awards and items and donating 100% of the money to help disadvantaged children.
"When it comes to choosing between storing a championship ring or trophy in a room, or providing kids with an opportunity to change their lives, the choice is pretty simple: sell it all," wrote Kareem.
The compassionate NBA legend is showing the world exactly what is more valuable than money; helping to provide a brighter future for our disadvantaged children. From signed basketballs, to game jerseys, and even to Kareem's iconic game goggles, 234 pieces of memorabilia from his legendary career were set for sale on Goldin Auctions.

Kareem even listed four of his six NBA championship rings, with his 1987 title ring alone fetching a wonderful $398,937 for charity. The auctions have raised roughly $3 million which will be used to help disadvantaged children through Kareem's charity, The Skyhook Foundation.
The Skyhook Foundation's mission is to "Give Kids a Shot that Can't be Blocked" by bringing educational Science, Technology, Engineering and Mathematics opportunities to underserved communities. Kareem's goal is to inspire children to have dreams and passions related to these educational fields, rather than just dreaming of being a sports or a reality TV star.

When Kareem was asked why he is choosing to sell his most prized possessions for disadvantaged and poor children, he said that keeping his possessions all to himself felt hollow.
"Looking back on what I have done with my life, instead of gazing at the sparkle of jewels or gold plating celebrating something I did a long time ago, I'd rather look into the delighted face of a child holding their first caterpillar and think about what I might be doing for their future. That's a history that has no price," Kareem explained.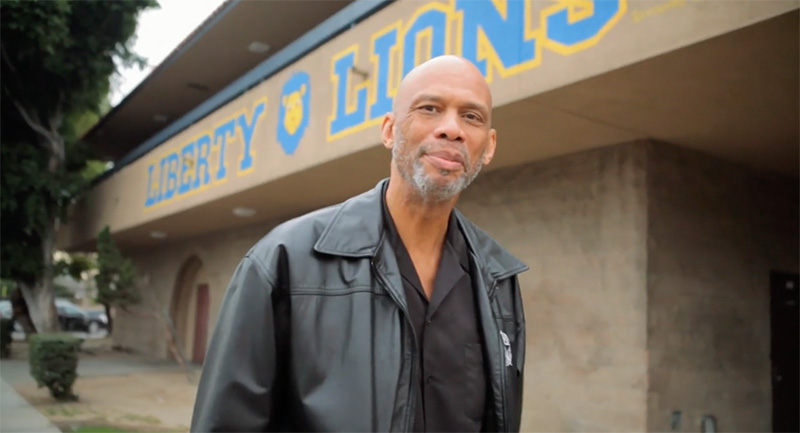 Watch this lovely video on The Skyhook Foundation:
You are Loved.
See Also: The Kind LeBron James Opened A School For Failing Students – Their Test Scores Today Are Incredible
 

 

View this post on Instagram