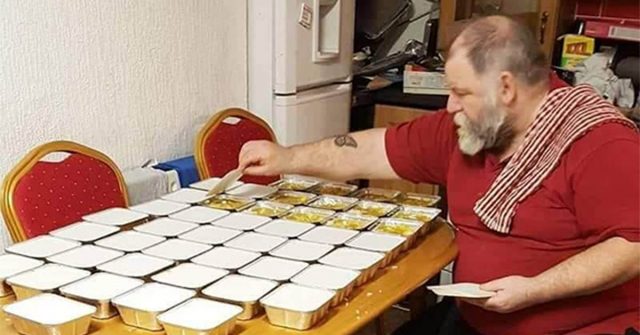 A kind Irish man spends each Monday night making 50 curry meals for the homeless.
The kind man, Brian Birkett, lives on a small pension, but each week he makes sure to help feed dozens of homeless people in Dublin, Ireland.
Brian picks up groceries and then makes a popular Irish dish called a 4-in-1; a takeaway meal which consists of rice, fries, chicken and curry sauce.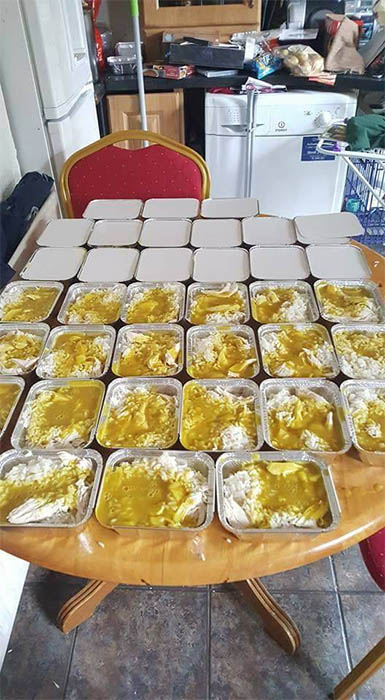 Brian generously pays for the meals out of his own pocket and volunteers his time helping the organization A Lending Hand; a group of lovely people whose hearts are compelled to do what they can to help the homeless of Dublin. They serve warm meals and also provide sleeping bags and daily essentials for the homeless living on their streets.




"Helping the Homeless and anyone who may be struggling, from families, old people, people in tents and families in emergency accommodation, in Dublin… where we can," A Lending Hand's Facebook page says.
Keira, who helps run A Lending Hand, shared that their group tries to make as many meals as possible each Monday for the homeless.
"We all cook every Monday night from our homes and make sandwiches, collect clothes, toiletries, and sleeping bags. It all comes out of our own pockets as we are not registered," Keira shared.
"Brian comes into town every Monday and drops his curries off to us and we serve the people of Dublin in need. He's a good friend – we all are, we're like a family now."
Brian has received training from a high level chef from India, so his curry is extra delicious.




"I'm delighted to be able to cook, having been trained by a master chef from India. It gives me great solace to be able to bring a hot meal to those hungry and homeless," Brian shared.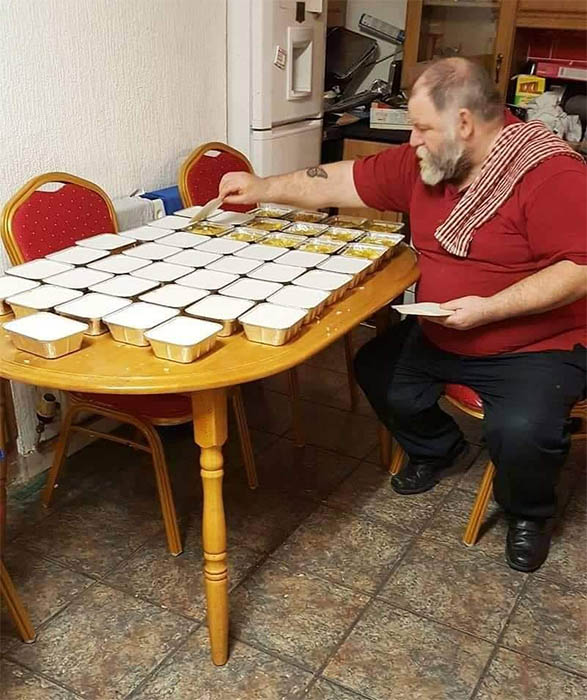 Thousands of hearts have shared their appreciation for what Brian is doing.
"Need more people like Brian," wrote one grateful heart.
"Warm blanket. Warm meal. What a difference that makes," shared Kathy S.
"What a sweet wonderful man. God is smiling down on this bright soul," commented Gloria A.
"Thank you so much for helping to feed the hungry," wrote Henrietta M.
"You are amazing Brian and thank you so much for Caring and Cooking Beautiful Food for those in need. May God Bless You Always," wrote Geraldine M.
You are Loved.
Related Stories:
Churches Are Opening Their Doors To The Homeless; Giving Them A Safe Place To Sleep
Tony Robbins Saved These Homeless Helping Nuns And Their Soup Kitchen From Eviction
This Share-A-Meal Food Truck Gives Out 250 Free Hot Burritos To The Homeless Each Night
Kind Colorado Nonprofit Buys Old Hotel And Transforms It Into 139-Unit Apartment Building For The Homeless
View this post on Instagram