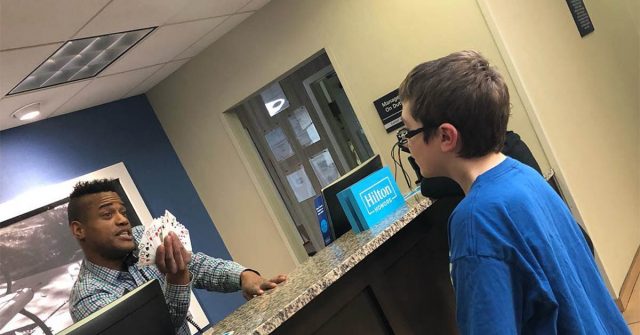 When a young boy with autism was in need of a friend, a kind hotel clerk spent two days doing magic card tricks with him.
Megan Griffin Haas was staying at a Hampton Inn in Pennsylvania with her son, Colin Haas, who loves practicing card tricks. Colin has autism, and his mother shared that he uses card tricks to "help quiet and focus his brain and keep his hands busy."
While at the hotel, Colin walked up to the employee working at the front desk, 39-year-old Kahlief Hill, and asked him if he wanted to see a card trick.
"See this guy right here? His name is Kahlief," Megan wrote in a post online. "At some point in time on Friday night, while working at the front desk at the Hampton Inn, Kahlief looked up to find a random kid standing in front of him asking if he'd like to see a card trick."
Kahlief did not know that young Colin had autism, and that after having had lost his father a few years back, he did not have many male figures or role models in his life.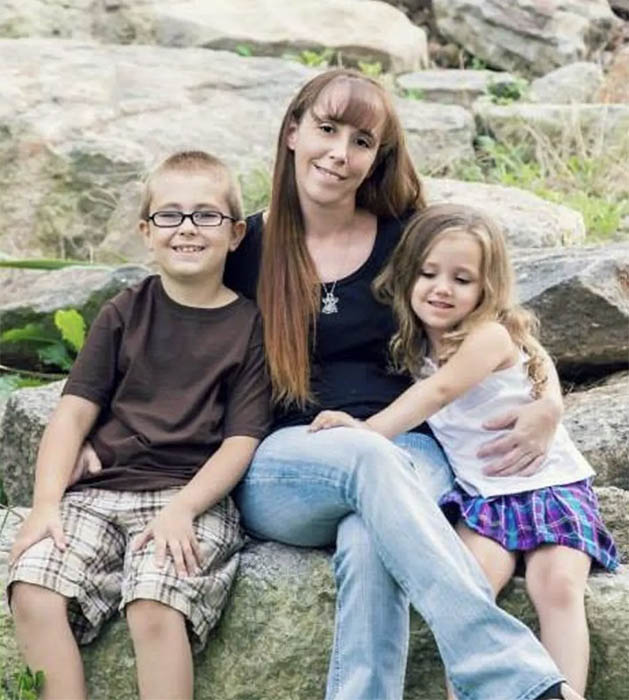 "Let me tell you all the stuff Kahlief didn't know. He didn't know that this little boy has autism. That learning and doing card tricks is a passion of his because it helps to quiet and focus his brain as well as keep his hands busy. He didn't know that this little boy lost his dad a few years ago, has been on the waiting list for a 'big brother' for well over two years now, and lives with only his mom and sister, so very much misses interacting with male figures. Kahlief didn't know any of that, and was still kind enough to say 'yes'."
Kahlief took his time with Colin and let him show all of his card tricks, and then Kahlief even showed a few that he knew himself.
"He allowed Colin to hang out at the desk with him for what felt like forever, watching Colin do card tricks and then showing Colin some tricks that he knew as well."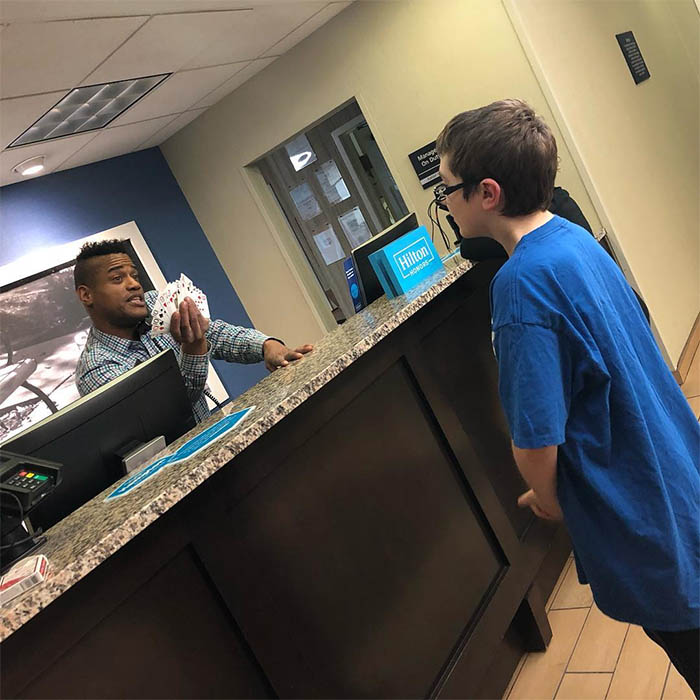 The next night after their family returned to the hotel after dinner, Kahlief was working at the front desk for another shift, and when he saw Colin enter the front lobby, he asked him if he wanted to come and practice more card tricks. "Colin ran to the room and got his cards."
"When we saw that he had returned for another shift the following day, he made it a point to let Colin know he was geared up and ready to go with more card tricks," Colin's mother shared.
"So this kind man took time out of his day again on Saturday, still not realizing what a huge impact he was having on Colin, because he was still completely unaware of all the things about Colin he did not know. I love and live for feel good moments like this."
You are Loved.
Subscribe for free to Understanding Compassion on YouTube and help us make the world a kinder place.
View this post on Instagram
Related Compassion: