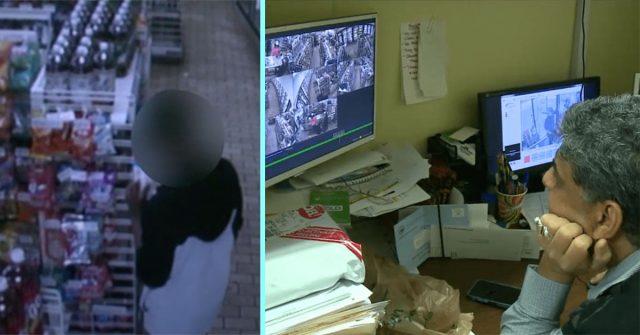 When 7-Eleven owner Jitendra "Jay" Singh caught a teenager stealing food to feed himself and his younger brother, rather having him arrested, he packed an entire bag full of food for him; free of charge.
While Jay was working in his office at the back of his store, his cashier notified him about a young man who was possibly shoplifting in his store. Jay quickly looked at his video surveillance system and found that the teenager had taken a few items and put them inside of his jacket.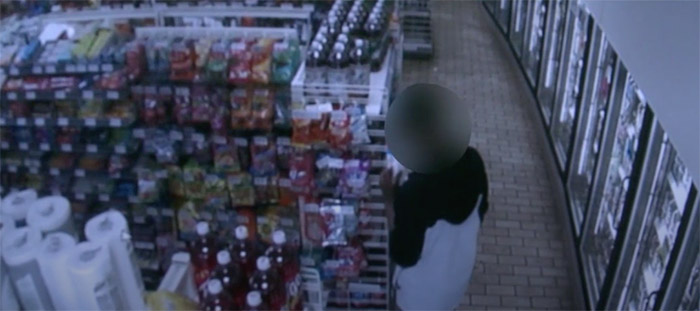 The cashier followed their store protocol and began to call 911, and at the same time, Jay confronted the young man about the items in his jacket.




"Do you want me to call the cops or will you take it out?" Jay asked the teenager.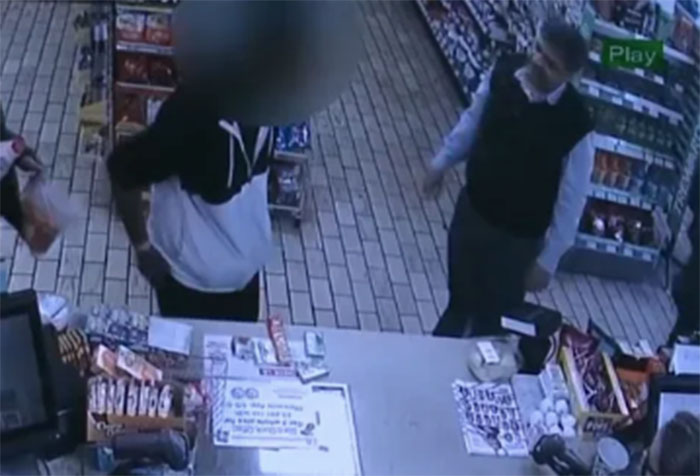 The young man showed him what he had taken, and his willingness and response surprised Jay.
"He said, 'I'm stealing for myself. I'm hungry, and I'm doing it for my younger brother,'" Jay recalled.
Something about the genuineness of the young man's reply touched a chord in Jay's heart. He told the cashier to hang up the phone with the police and then he turned to the young man.
"Well that's not food. You're stealing gum and candy. That's just something for munching," Jay said. "If you're hungry, ask me. I'll give you food."
Without hesitating, Jay helped the young man fill a bag full of food from his store, and gave it to him free of charge. Another customer who was in line during the experience, Cedric Bishop, was moved by the kindness of Jay for the young man who was caught stealing. He shared what he had witnessed online, and thousands praised Jay for his compassion.




"The cashier had the 911 operator on the phone," Cedric wrote. "The owner told her to hang up. He went and started putting chicken drummies, sausage rolls, and a whole pizza and gave him a 2 liter. I thought that was an amazing thing the owner did. I was so touched I gave the young man $10."
Jay, who has owned his 7-Eleven for five years, explained that he has an abundance of food, and rather than ruin the life of a young man who was trying to feed his younger brother, he wanted to help him by showing compassion.
"It's not going to make any difference to me if I give him some food because we make a lot of food, we sell a lot of food," Jay said. "If he goes to jail then he's definitely not going to do anything good in life."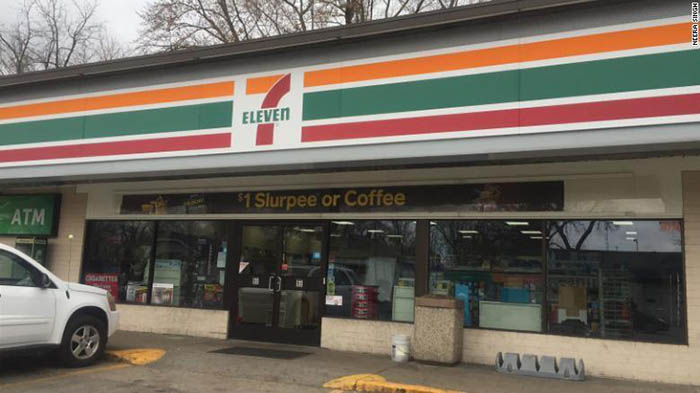 Jay's wife of 30 years, Neera Singh, confirmed that kindness is a lifestyle for Jay, and she said that she is proud of the way he handled the situation.
"We are part of the community and we have to help the community… so that is part of our job," Neera said.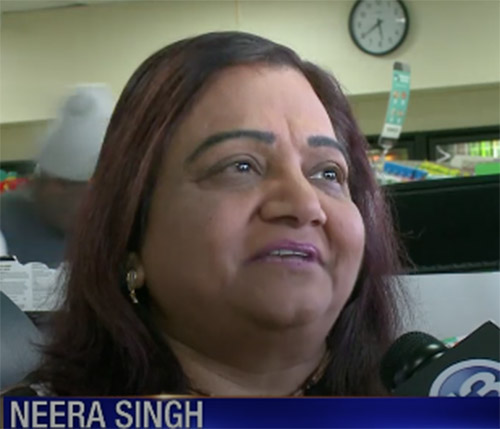 "I'm really proud of him… he's very kind."
Cedric, the other customer in line, was grateful that rather than being given a record, the young man was being shown love.
"I thought that was just beautiful, because you know that young man could have [been given] a record," he said. "Some young people just need to know that someone cares."
Jay simply hopes that the teen will repay the kindness to someone later in his life. Jay also said that he would be willing to offer the teenager a job at his store if he is old enough to work.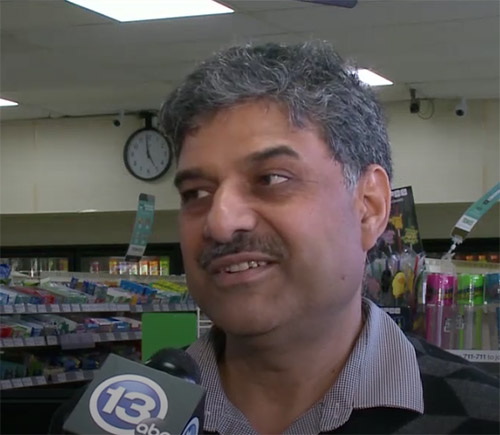 Jay's compassion for the hungry young man was beautiful beyond words. Rather than punishing him for trying to feed his family, he showed him that he understands what it means to be hungry and to have nothing to eat. In Jay's abundance as a store owner, he shared what he had with the poor young teenager, and it is likely that the young man will remember and act on this kindness for the rest of his life. While it won't feed him and his brother every day, kindness has a way of transforming hearts through the genuine giving of love.
We are so proud of Jay.
You are Loved.
Watch the following interview with Jay at his 7-Eleven:
See Also: She Stole 5 Eggs To Feed Her Family, And Instead Of Arresting Her, He Brought Her 2 Truckloads Of Food