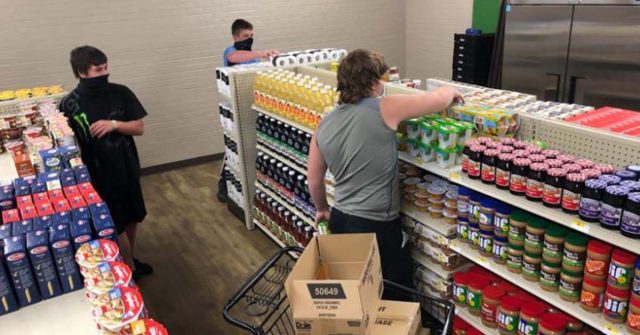 A high school in Texas is both inspiring kindness and making sure that no student goes hungry.
Linda Tutt High School in Sanger, Texas, launched an in-school grocery store that doesn't accept monetary payments; it only accepts points which can be earned by doing good deeds.
"In our school district, there's roughly 2,750 students enrolled and throughout the district 43% of these students are considered economically disadvantaged," principal Anthony Love said. "About 3.6% of our students are considered homeless. We thought it was important to support them and their families and make sure they had food on the table."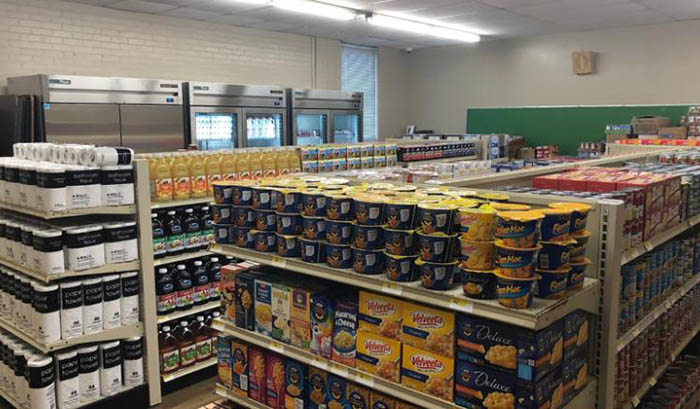 Each student receives a certain minimum amount of points based on the size of their family. They then can earn more for doing well in school, and for doing good deeds such as mentoring elementary school students, completing various tasks or even helping out in the library. Teachers and school staff are able to award points whenever they see a student helping.




"A lot of our students, they come from low socioeconomic families," Anthony explained. "It's a way for students to earn the ability to shop for their families. Through hard work you can earn points for positive office referrals. You can earn points for doing chores around the building or helping to clean."
Linda Tutt High partnered with First Refuge Ministries, Texas Health Resources and the grocery store Albertsons to open the store, and it is run completely by the students. They stock the shelves, manage inventory, help other students find what they need and bag their groceries for them.
"I love this school," said junior Preston Westbrook, who helps manage the store. "I help out in everything we do. And I'm a helper, it's just what I do. I'm here to make sure students get what they need. The store helped bring families' spirits up during the pandemic, especially for people who lost family members. The students who come in are just so happy, they always have a smile on their face."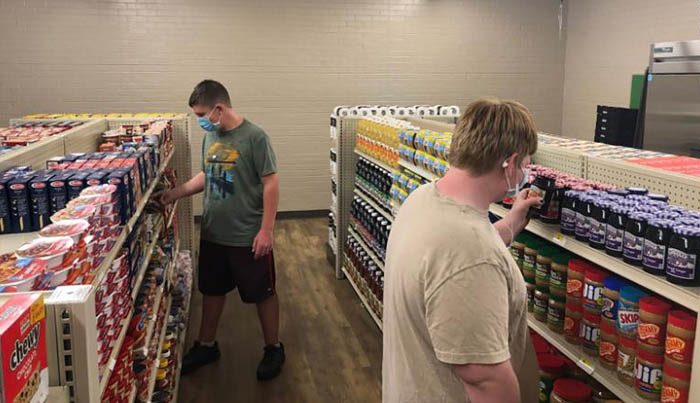 Aside from making sure that students in need are well fed, principal Anthony Love enjoys rewarding their thoughtful acts of kindness.
"One thing we really push for is students earning points by going above and beyond in the classroom or doing something kind," Anthony said. "These are the things we celebrate, and we'll call home and tell mom and dad their student got a positive office referral and they get a reward for that."



The store is open Monday through Wednesday each week, and on Tuesday for one hour, it's open to anyone in the public who may need groceries but can't afford them.
"We are a small school district but we always try to teach our kids the importance of giving back to the community," Anthony said. "Now school districts all around Texas and the rest of the country are asking how they can start a program like ours, and it's really exciting for us to know our little town is spreading good."
Kindness is surely a lesson these wonderful students will never forget.
You are Loved.
See Also: Kind 5-Yr-Old Brings Her Saved Coins To School To Buy Milk For Classmate Who Couldn't Afford It
View this post on Instagram