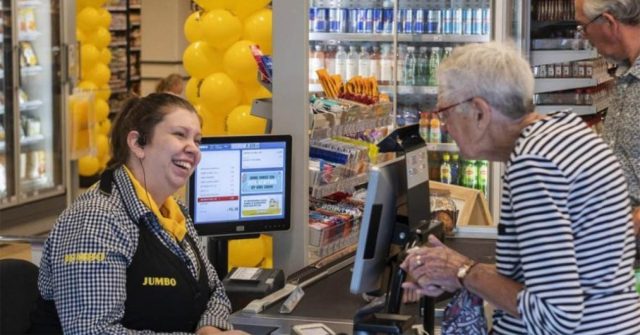 A kind supermarket chain has introduced "Chat Checkouts," a slower checkout line which allows customers to take their time and have a friendly conversation with the person at the register.
Jumbo, one of the largest supermarket chains in the Netherlands, introduced the chat checkouts as part of a 'One Against Loneliness' initiative.
"Many people, especially the elderly, sometimes feel lonely," shared Colette Cloosterman-van Eerd, CCO of Jumbo stores. "As a family business and supermarket chain, we are at the heart of society. Our stores are an important meeting place for many people and we want to play a role in identifying and reducing loneliness."
"We do this in various ways, including our [chat checkouts]. We are proud that many of our cashiers like to take a seat behind a [chat checkout]. They support the initiative and want to help people to make real contact with them out of genuine interest."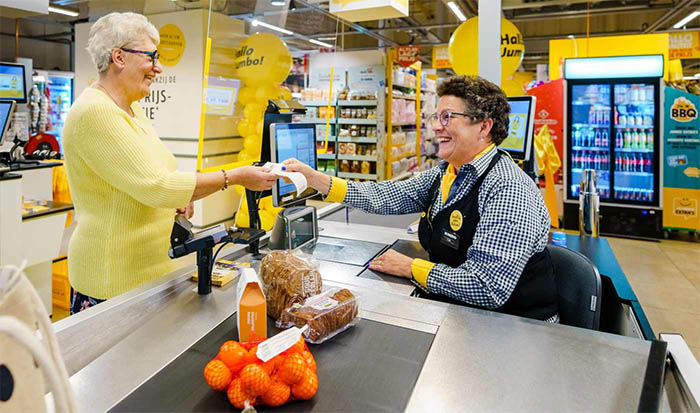 "It is a small gesture, but very valuable, especially in a world that is digitizing and getting faster and faster."
The Netherlands is home to more than 1.3 million people over the age of 75, and studies have shown that loneliness is on the rise, especially amongst the elderly. More than 33% of those over the age of 75 report feeling moderately lonely. For many seniors, the majority of their social interaction is in the brief moments they share with employees at the grocery store. The value of having a safe and friendly space where our beloved older generation can regularly enjoy a friendly conversation cannot be understated.
Both customers and kind hearts from around the world have praised Jumbo's chat checkouts, and due to their success, Jumbo plans to expand them into 200 stores over the next year.
"At Jumbo, we want to be more than just a place where you do your shopping. For example, we help our stores by means of a manual to signal loneliness among customers and to set up local initiatives… Several stores also have a chat corner where customers can grab a nice cup of coffee and chat with neighbor," Colette shared.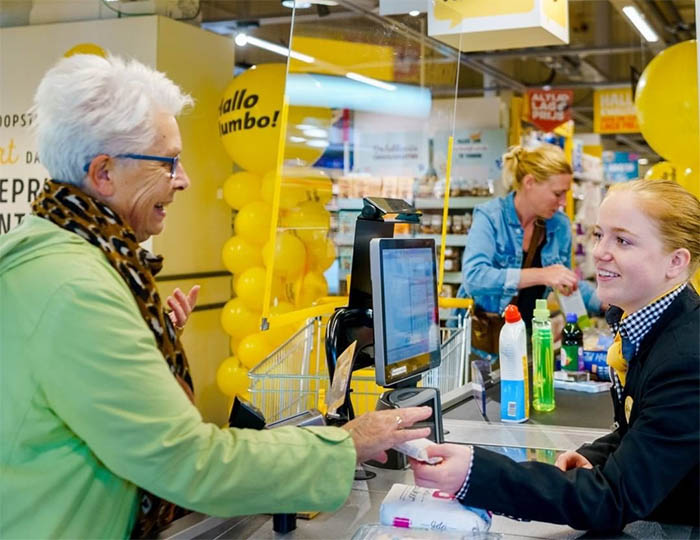 "The [chat checkout] is a checkout especially for people who are not in a hurry and feel like having a chat… Many people, especially the elderly, sometimes feel lonely. It's a small gesture, but a very valuable one…"
You are Loved.
View this post on Instagram